Helicopter Westland Sea King HAS.1 Serial wa 677 Register XV706 used by Fleet Air Arm RN (Royal Navy). Built 1971. Aircraft history and location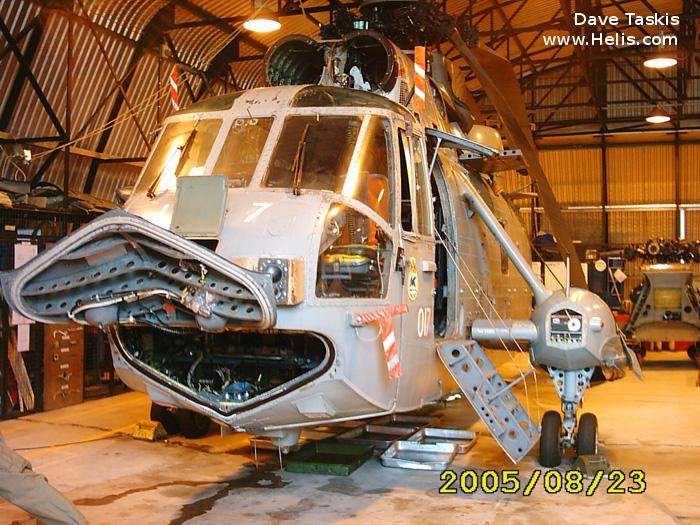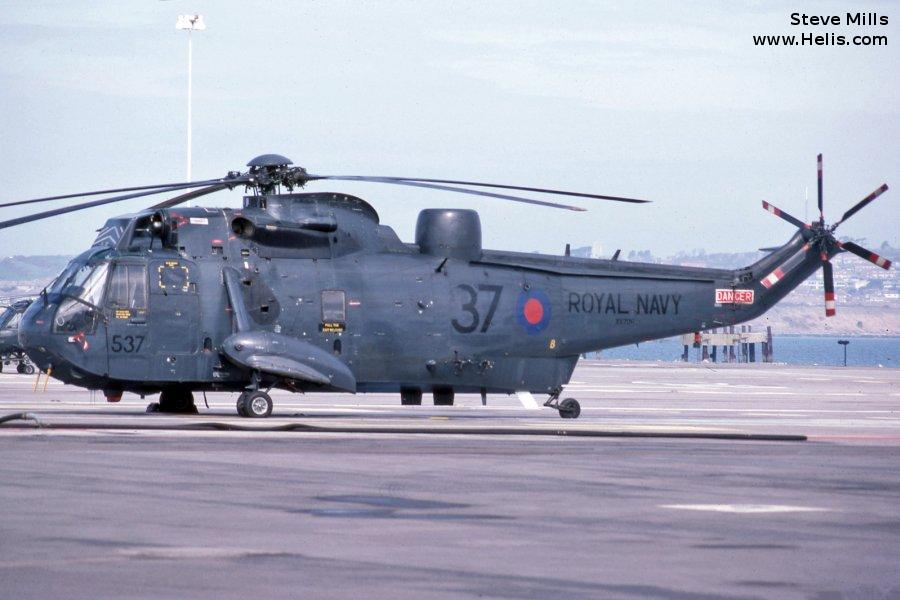 XV706

1979-07-25

A

EGDR
RN HAS.2 noted at RNAS Culdrose Air Day coded 594-CU with 706NAS 706 NAS

Westland Sea King HAS.6 RN
1996 type:HAS.6 706Sqn./583 706 NAS
1984-04-11

B

EGDP

RNAS Portland

visiting RNAS Portland when operating with 826 NAS



1999-09-28

C

NLAMS
HAS.6 type as 820Sqn /L-011 embarked aboard HMS Illustrious R06.
2004 HAS.6 type as AESS /L-17
2005-08-23

A

EGDR

ETS

as /017 in the Engineering Training School (9344M, A2656), RNAS Culdrose. Still Oct 2009, still Jun 2015




-

2017-04-27
27apr17 on the back of a lorry at Exeter Motorway services
2018-09-15

D

HMS Sultan
stored HMS Sultan 820Sqn Markings 017/L
2018-10-16

E

Helston Museum

Exhibit

Tail section on display at Helston Museum of Cornish Life in a temporary Naval Aviation exhibit, 16 Oct 2018 to mid Feb 2019.