1934 to present

57 12 N - 2 12 W
5nm NW of Aberdeen
ICAO: EGPD
IATA: ABZ
Elevation: 215 feet
Land acquired in 1931, opened in 1934. Initially for linking the Northern Isles with London. Became an RAF base in WWII and although fighters were based there during the Battle of Britain, it was mainly a Photographic Reconnaisance base. In 1947, it became part of the British Airports Authority. The first energy industry rotary wing operations began in 1967, and as the offshore hydrocarbon sector grew, so did traffic. In 2003 with over 35000 helicopter movements, Aberdeen was the busiest rotary wing base in the world.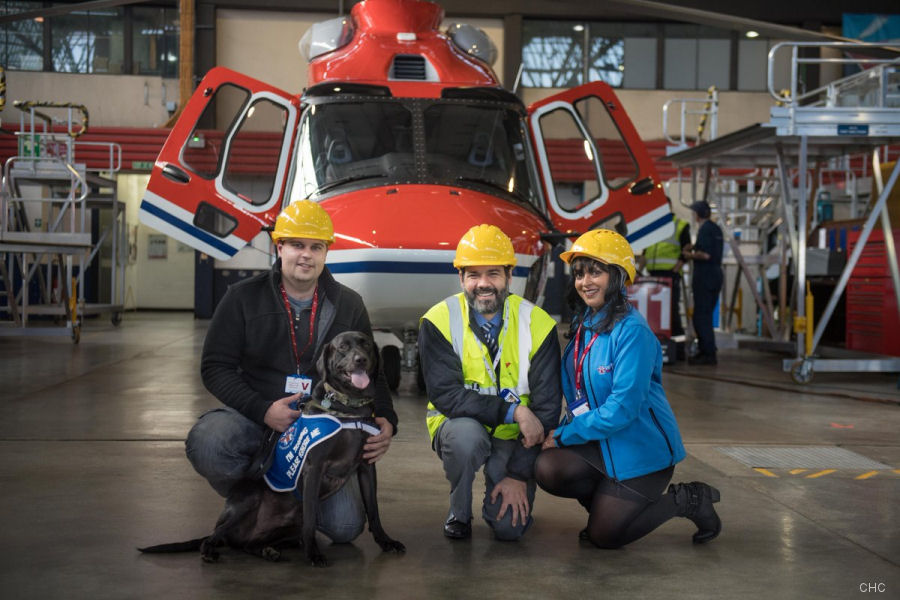 CHC Aberdeen Sponsorship for Veterans With Dogs, 06-Apr-18 : CHC Aberdeen will train fully accredited assistance dogs to help former and serving armed forces personnel with post-traumatic stress disorder (PTSD) and other mental health conditions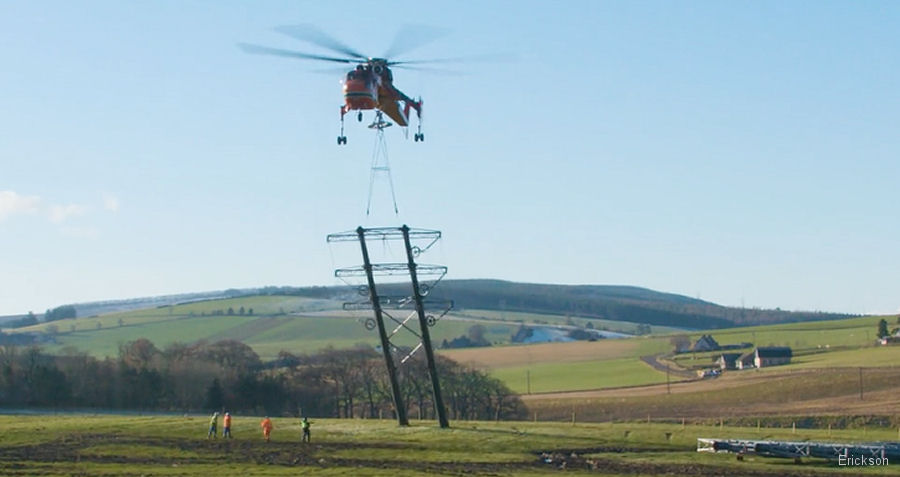 S-64E Completes its First Transmission Line in UK, 05-Mar-18 : Erickson S-64E air crane with Balfour Beatty to build a transmission line for Scottish and Southern Electricity Networks (SSE) connecting Dorenell Wind Farm between Aberdeen and Inverness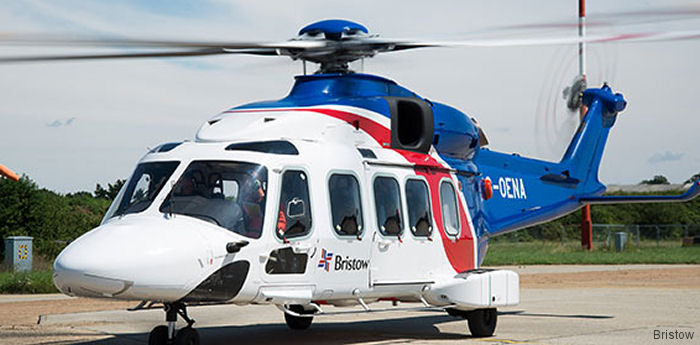 Bristow AW189 with New Terminal at Aberdeen, 23-Jan-18 :

Bristow developed a new fixed-wing passenger terminal at the Forties Road heliport complex in Aberdeen, Scotland improve conditions for offshore workers. They recently added 2 AW189 to their fleet.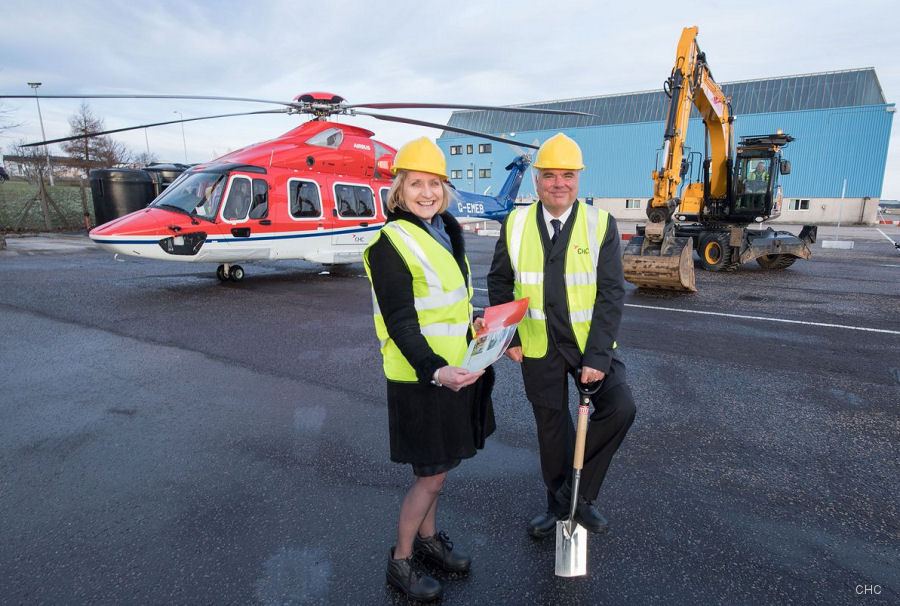 CHC $6M for Redevelopment Aberdeen Facilities, 18-Jan-18 : CHC reaffirmed commitment to the North Sea energy sector with ground-breaking ceremony for fedevelopment of Aberdeen base. Project should be completed by November 2018



11-Dec-17 - HeliOffshore and Honeywell Demonstrate HTAWS
05-Sep-17 - CHC H175 Completes First Flight in Aberdeen
24-Aug-17 - HCare Contract for CHC' H175
02-Aug-17 - First H175 Delivered to CHC Scotia


15-May-17 - CHC Two-Year Extension with Shell Aberdeen
21-Feb-17 - NHV H175 to Support SHL Offshore Wind Farm
30-Jan-17 - Ithaca Energy Offshore Contract for NHV H175
23-Sep-16 - CHC Apprentice Programme at Aberdeen
03-Mar-16 - Heli-One Completes S-92A SLEP
18-Dec-15 - NHV With New H175 Helicopters in Aberdeen
16-Dec-15 - Bond Launched Aberdeen New Route Via Sumburgh
16-Mar-15 - AW139 and AW189 Aberdeen Supply Centre
22-May-14 - EC175 Demo Tour Stop In, Aberdeen, Scotland


16-May-14 - EC175 Demo Tour in England, Scotland and Norway