Satellite and aerial maps of Boeing Mesa with nearby locations
Toggle Map
1982 to present

33° 28' 15'' N - 111° 43' 35'' W
0.5nm N of Falcon Field
ICAO:
IATA:
Elevation: 1375 feet
Built by Hughes Helicopters and opened in 1982, it became part of
McDonnell-Douglas
around 1984, when the first AH-64A Apaches were produced. The Mesa plant transferred to Boeing when it acquired McDD Helicopters in 1997.

As well as Apache production and re-manufacturing, by 2011 the Mesa plant was producing electrical wiring looms for the F-15. F/A-18 and C-17 programmes and its composite center was producing Apache main rotor blades and significant composites for Boeing
A160T Hummingbird
, F/A-18, E/A-18G Growler, P-8A and 787 Dreamliner.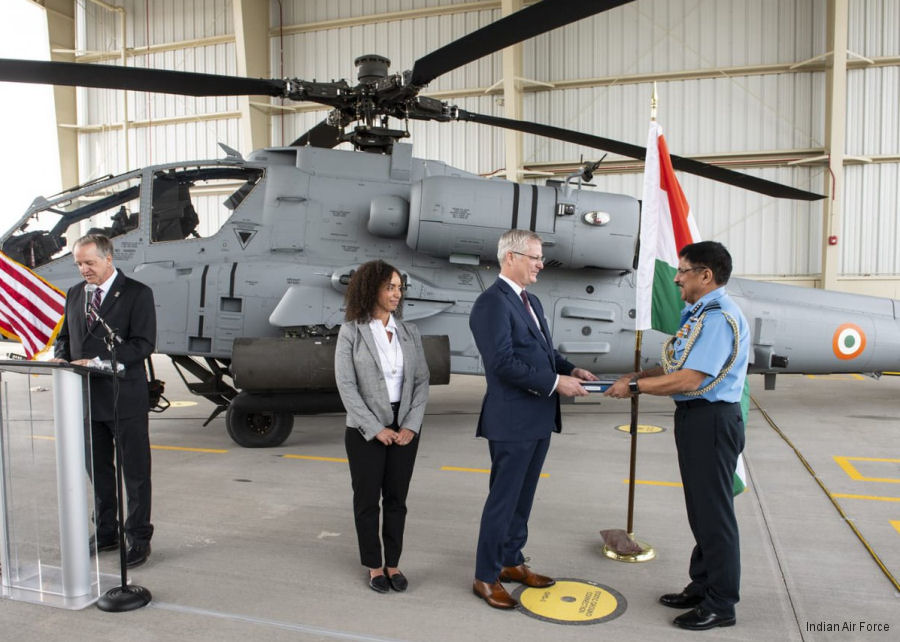 First Apache Delivered to Indian Air Force, 12-May-19 : #Apache Boeing and Indian Air Force held ceremony at Mesa, AZ for the formal reception of the first AH-64E(I) Guardian Apache for the IAF. Scheduled to arrive to India next July