This was a licence-built
Bell 206 Kiowa
, with the first wholly Australian built airframe rolled out in Mar 1973. Deliveries had commenced to
Australian Army Aviation
in Nov 1971, but these 12 were Bell-sourced kits, assembled by CAC.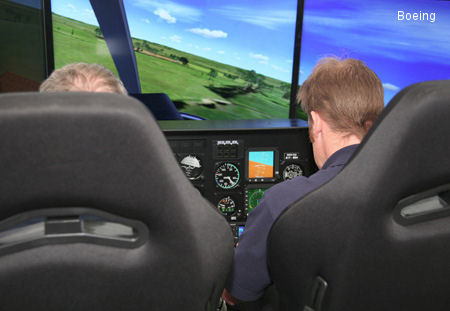 06-Aug-12 -

OAKEY, Queensland - Boeing subsidiary Boeing Defence Australia (BDA) has installed a Helicrew simulator at the Oakey Army Aviation Training Centre in order to enhance the capabilities of BDA flight instructors.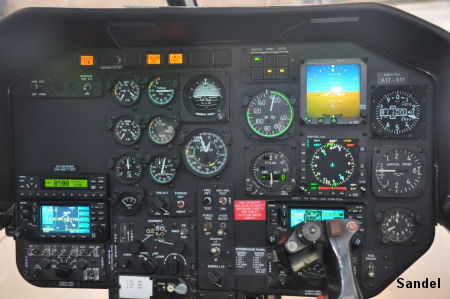 04-Mar-11 -

Vista, CA -- Sandel Avionics has announced that its 4-ATI SA4550 Primary Attitude (EADI) and SN4500 Primary Navigation (EHSI) Displays have been chosen by the Australian Army to upgrade its fleet of Bell 206B-1 Kiowa helicopters. Panel design and installation work for the systems, which included Sandel's on-demand NVIS option, was performed by Sikorsky Helitech in Brisbane.
List of Operators of ca-32 kiowa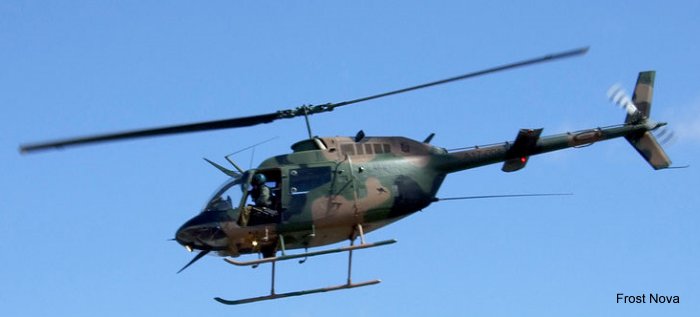 Global Distribution of ca-32 kiowa
C/N
Built as
Year
History
44501
A17-001
44502
A17-002
44503
A17-003
44504
A17-004
44505
A17-005,N17-005
44506
A17-006,N17-006
44507
A17-007
44508
A17-008
44509
A17-009
44510
A17-010
44511
A17-011
44512
A17-012
44513
A17-013,N17-013
44514
A17-014
44515
1973
A17-015,VH-NPY
44516
1973
?,A17-016,VH-EJZ
44517
A17-017
44518
A17-018
44519
A17-019
44520
A17-020
44521
A17-021
44522
A17-022
44523
A17-023
44524
A17-024
44525
A17-025
44526
1974
A17-026,VH-NKH
44527
A17-027
44528
1974
A17-028,VH-LTL
44529
1974
A17-029,VH-IKH
44530

w/o 1976

A17-030
44531
1975
A17-031,N17-031,VH-JJP
44532
1975
A17-032,N17-032,VH-XKY
44533
A17-033
44534
A17-034
44535
A17-035
44536
A17-036
44537
A17-037
44538
A17-038
44539
A17-039
44540
A17-040
44541
A17-041
44542
A17-042
44543
A17-043
44544
A17-044
44545
A17-045
44546
1976
A17-046,VH-ZDI
44547
1976
A17-047,VH-XKH
44548
A17-048
44549
A17-049
44550
A17-050
44551
A17-051
44552
A17-052
44553
A17-053
44554
A17-054
44555
A17-055
44556
A17-056
45549
A17-049,N17-049