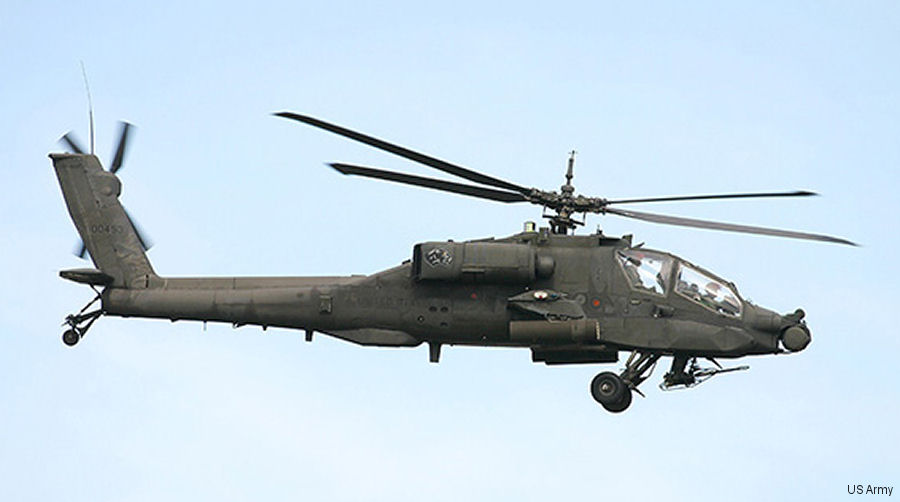 AH-64 development began under
Hughes
as the
Model 77
in 1973. In Jan 1984, McDonnell Douglas aquired Hughes, just before AH-64A deliveries to the US Army began. In 1997, Boeing acquired McDonnell Douglas.

Prototype Hughes YAH-64 first flew 30 Sep 1975 and eventually won a US Army advanced attack helicopter competition. Tandem seat, all weather, day or night anti-tank capable helicopter with several high survivability features built in (eg 30 minutes dry running gearbox - without oil), powered by twin General Electric T700-GE-701 turboshaft engines. AH-64A original production version introduced into service in Apr 1986 at Fort Hood, Texas with US Cavalry units. AH-64B was a proposed advanced cockpit version (abandoned ?). AH-64C, of which two were built in 1994, was essentially an AH-64D (qv) minus the Longbow attack radar. Served with armed forces of Egypt, Greece, Israel, Kuwait, Netherlands, Saudi Arabia and UAE. Some similarity in appearance with Agusta A129 Mangusta and Bell AH-1 Cobra.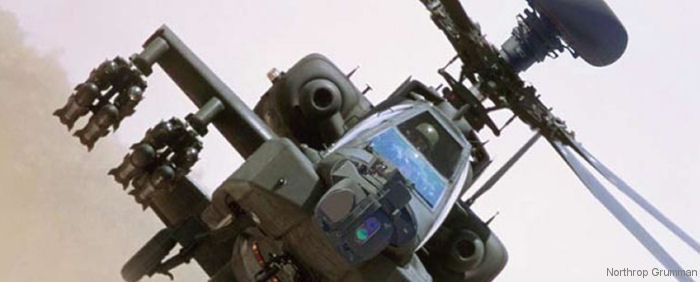 Apache Radars for Morocco, Netherlands, and India, 05-Sep-20 : #Apache Longbow LBL, the joint venture of Lockheed Martin and Northrop Grumman, obainted Foreign Military Sales (FMS) contracts to provide AN/APG-78 Fire Control Radar (FCR) to Morocco, Netherlands and India AH-64E Apache helicopters and upgrade for United Arab Emirates (UAE)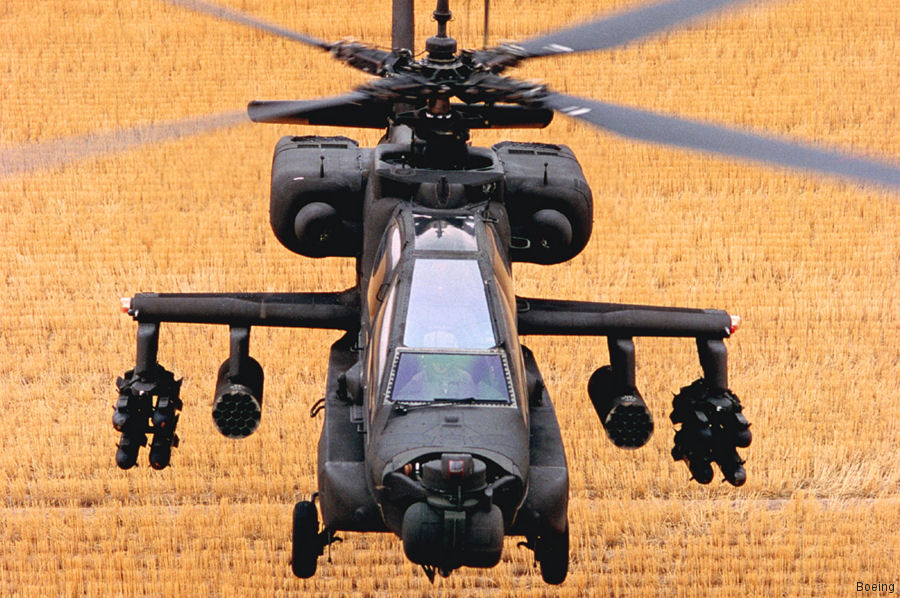 AH-64 Apache Production Reached 2500, 30-Jun-20 : #Apache Boeing delivered the 2500th Apache helicopter. Production included 937 A-models through 1997, more than 1,000 AH-64Ds between 1997 and 2013, and more than 500 E-models since 2011 for 16 nations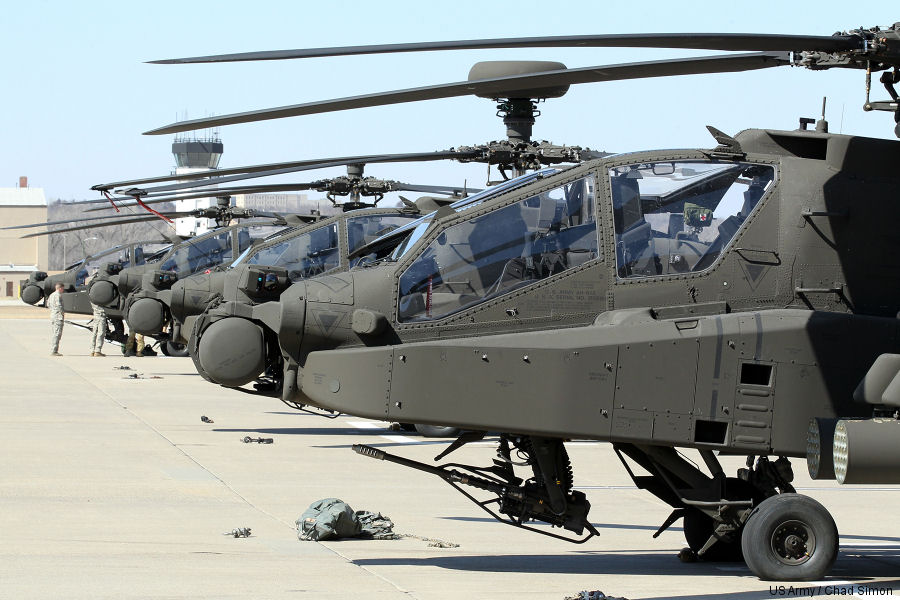 Boeing Awarded $1.5B for Foreign Apache Support, 24-Dec-19 : #Apache Boeing awarded a 5-year Foreign Military Sales (FMS) contract valued $1.5B in support services of AH-64D/E Apaches for Indonesia, Israel, Kuwait, Netherlands, Qatar, Saudi Arabia, South Korea, Taiwan and the United Arab Emirates
Model
Year
History
B AH-64D Apache
1991
4 prototype AH-64D Longbow Apaches built in 1992/93, first flew 15 Apr 1992. Updated and improved AH-64 Apache for similar mission, with the Long ...
Boeing has a diverse supplier base, including taking fuselages for Block III AH-64D Apaches from Korea Aersopace Industries.