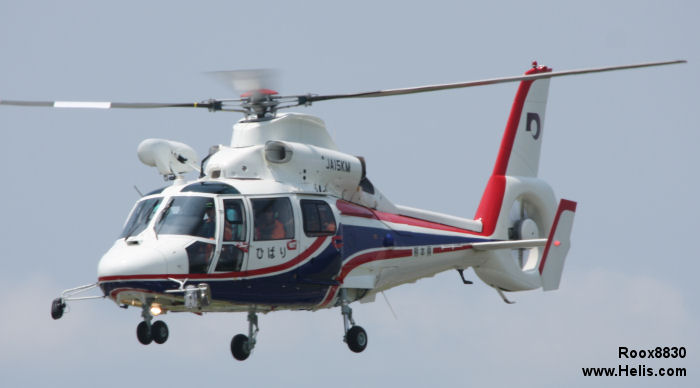 Developed for Hot-and-High conditions. 2 Turbomeca Arriel 2C turbo-shaft engines with Digital control (DECU).

First flight on October 30, 1996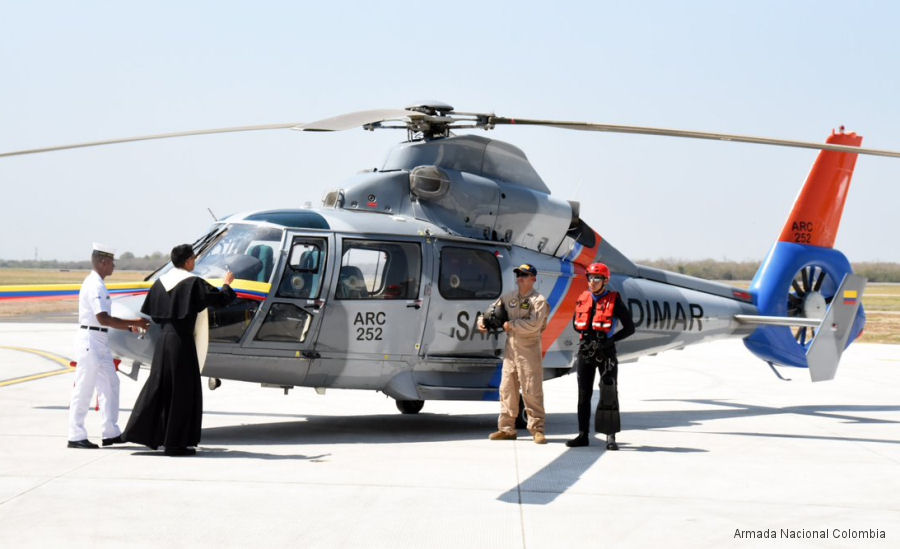 Colombian Navy Welcomed Dauphins, 28-Jan-19 : #Colombia Colombia navy put two second-hand AS365N3 Dauphin into service and inaugurated an emergency training center for both military and civilian personnel under the International Maritime Organization (IMO) and the Organization for the Training of the Oil Industry (OPITO) standards
Heli Union inaugurates AS365 N3 / N3+ Simulator, 19-Jun-12 : Angoulême, France - by Stephane Chery - Eurocopter, the world's leading helicopter manufacturer on the civil and parapublic markets, and Héli-Union, the leading French civil helicopter operator, celebrate today the inauguration of a new simulator for the Dauphin AS365 N3/N3+ developed and built in partnership with Thales. The simulator certified last February is operational at Héli-Union's training center in Angoulême, in the Charente region of France.
List of Operators of Eurocopter AS365N3 Dauphin 2
From
Organisation with model AS365N3 Dauphin 2
1992
1994
1995
1997
1998
1999
2001
2004
2005
2006
2007
2008
2011
2016
2019
Unknown!
Help


Construction Numbers on database of AS365N3 Dauphin 2