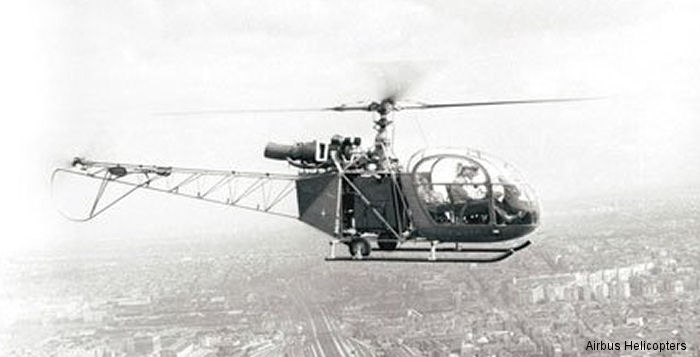 Light helicopter designed by Sud Aviation (later Aerospatiale). The Alouette II was the first production helicopter to use a gas turbine instead of a conventional heavier piston engine. First flight was March 12, 1955. More than 1300 were built until 1975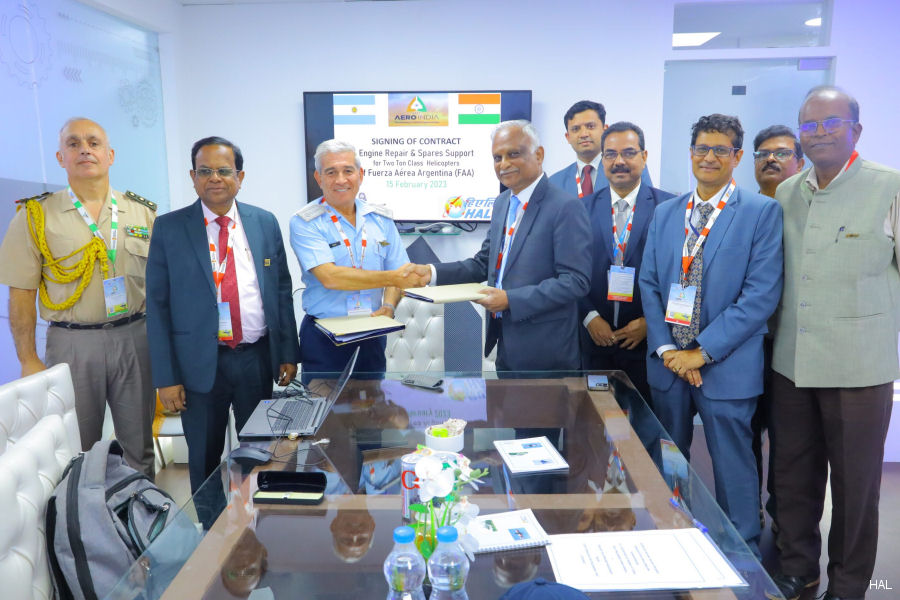 HAL to Repair Argentine Air Force Lama Engines, 16-Feb-23 : #Lama During Aero-India 2023 Argentina awarded HAL contract to repair, overhaul and supply spare parts for Turbomeca Artouste engines of the SA315B Lama helicopters of the Argentine Air Force Andes mountains rescue squadron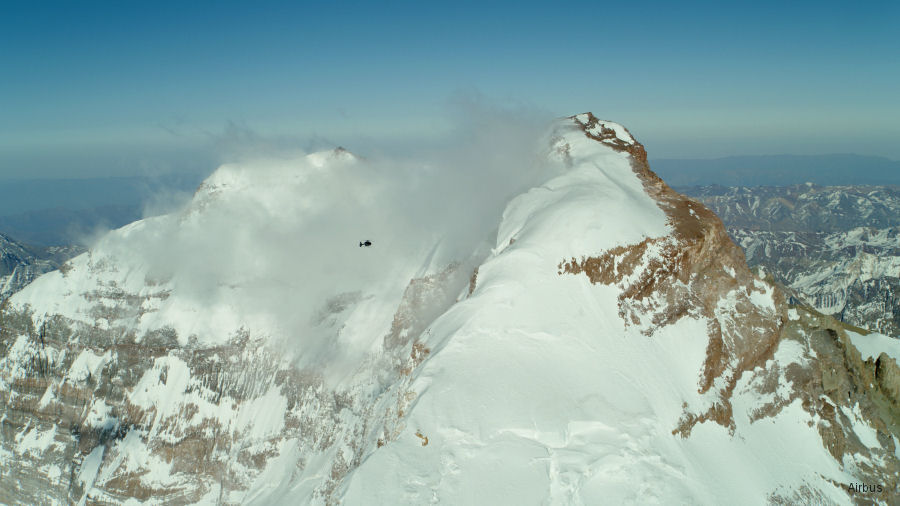 BK117D3 Landed on Americas Highest Peak, 25-Sep-19 : #Aconcagua The new Airbus BK117D3 / H145 5-bladed landed on Americas' highest peak, Mount Aconcagua in Argentina at 6,962 metres ~ 22,840 feet. This was the first time a twin-engine helicopter landed there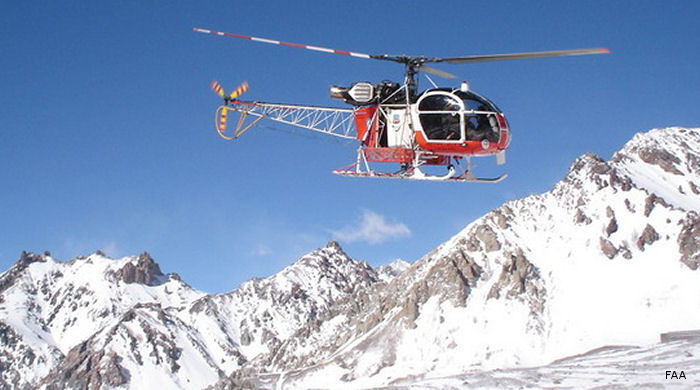 WWII plane rescue in the Andes Mountains, 21-Feb-00 : Argentine Lamas worked at 1947 plane crash site 2048 m (8,100 feet) high in the Andes Mountains to bring down remains of the Avro Lancastrian Star Dust missing for decades
Lama celebrates 30 Years, 15-Mar-99 : Marignane, France - On March 17, 1969 the SA315B Lama made its maiden flight. Three years later, on June 21, 1972, Jean Boulet reached an altitude of 12,442m, setting an outright world altitude record that remains unbeaten to this day.
Model
Year
History
HAL cheetah
Licence built version of the Aerospatiale SA315B Lama. First Indian built example flew on 6 Oct 1972 and deliveries began on 21 Mar 1973.

SE3130 Alouette II
1955
The Sud Aviation SE3130 Alouette II in British Army service (Alouette AH.2) was subsequently known as the SA313 derivative under Aerospatial ...
From 1967, redesignated as SA313B

Alouette III
1959
Developed as the successor of the Alouette II, the Alouette III is a larger single-engine, light utility helicopter. First flew as the Sud-Aviati ...

SA318C Alouette II
1967
Originally designated SE3180 has the strengthened transmission system of the Alouette III and powered by a Turbomeca Astazou IIA of 550 shp

SA315B Lama
1969
In 1968, Sud-Aviation received a request of the Indian Air Force for a helicopter capable of operate in high altitude. Differences between the ...
SA315 Lama differs from the SA313 Alouette II principally in its single Turbomeca Artouste IIIb engine. Hover performance (in and out of gro ...