Developed as the successor of the Alouette II, the Alouette III is a larger single-engine, light utility helicopter. First flew as the Sud-Aviation SE3160 on February 28, 1959. Production ceased in France in 1983 after c.1450 of SA316 and SA319 types built for 120 customers in 80 countries.

Also manufactured under licence by Hindustan Aeronautics Limited (HAL) in India as Chetak and Industria Aeronautică Română (IAR) in Romania.

By end 2018, the Alouette III fleet accumulated more than 7 million flight hours with nearly 180 helicopters still in service around the world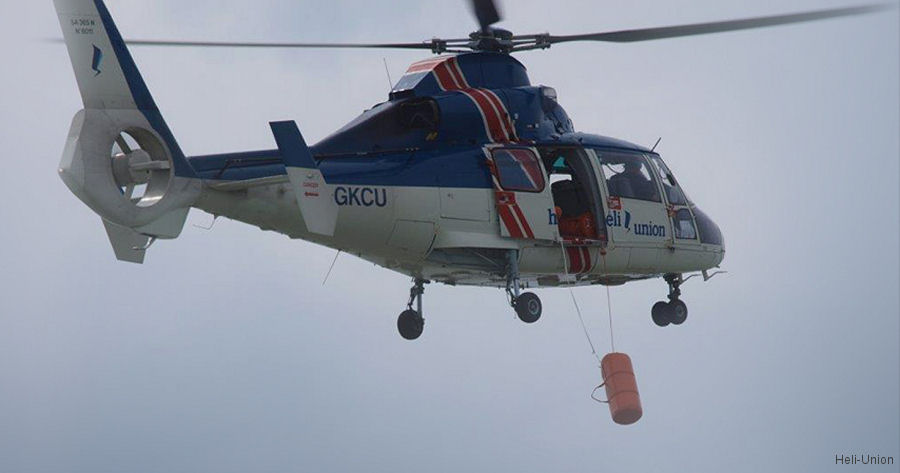 French Navy Leased Interim Helicopters, 06-Feb-20 : #Interim France launch development of the H160M Guépard as the future helicopter of the armed forces. The French Navy will lease 12 Dauphin from Heli-Union and obtain 4 new H160 from Babcock for SAR as an interim measure after the retirement of the Alouette III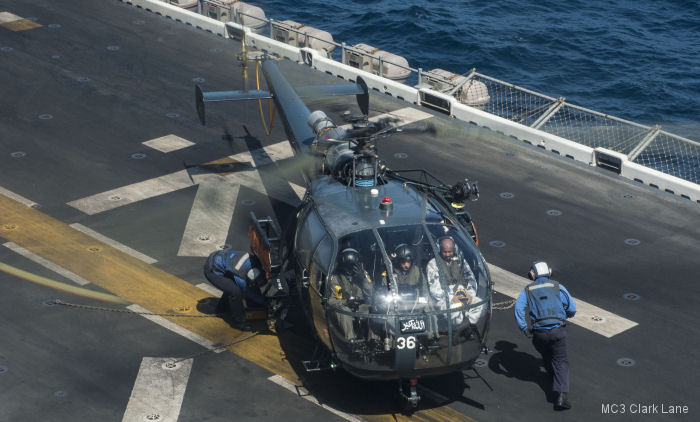 Pakistan Navy Alouette III on USS Makin Island, 20-Jan-17 : An ill sailor from PNS Tariq, on patrol in the Gulf of Aden, was evacuated to the USNS Amelia Earhart (T-AKE 6) and then flown to the USS Makin Island (LHA-8) for medical treatment.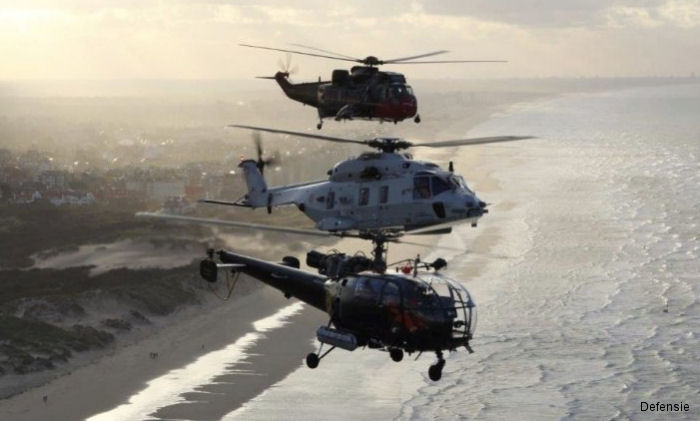 Koksijde SAR Meet 2016, 07-Oct-16 : Belgium with Austria, Germany and Poland taking part of Search and Rescue SAR Meet 2016 at Koksijde, October 10-14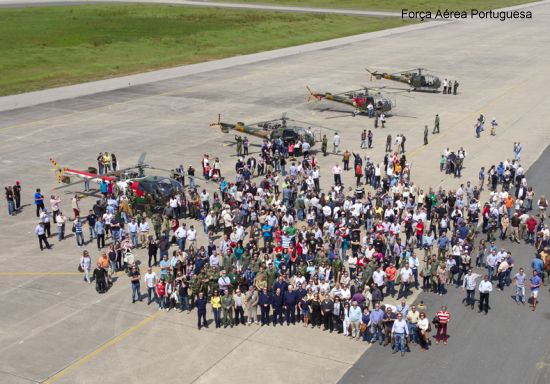 Portugal: 50 years with Alouette III, 20-Apr-13 :

( Google translation ) On April 20 was held in the premises of 552 Squadron "HORNETS", based on the Air Base No. 11 , in Beja, the event commemorating the 50 years of operation of the helicopter ALOUETTE III (ALIII).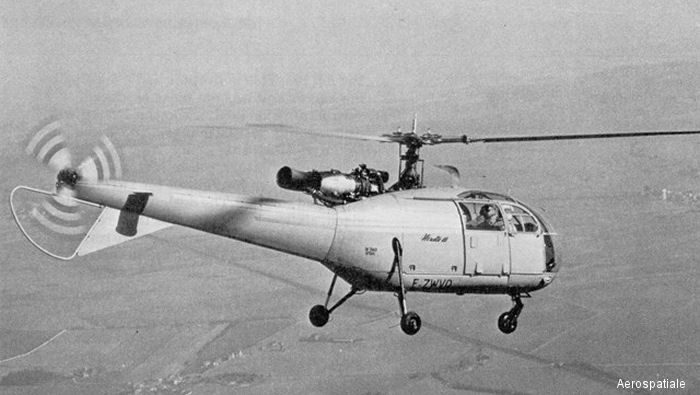 Alouette III Celebrates 40 Years, 01-Mar-99 : Aerospatiale celebrates at Marignane the 40th anniversary of the maiden flight of the Alouette 3 helicopter on February 28,1959
Model
Year
History
SE3160 / SA316A Alouette III
1959
The Sud-Aviation SE3160 prototype flew in 1959 and remains in production until 1969. In 1970 became known as Aerospatiale SA316A. Equipped with o ...

IAR 316
1968
SA316B Alouette III
1968
One Turbomeca Artouste IIIB engine. Also license built in Romania as the IAR-316B and in Switzerland by F+W Emmen
same helicopter as the SE3160 only strengthened main and tailrotor transmissions with could carry more payload

HAL chetak
1969
The Chetak is a version of the Alouette III built by HAL in Bangalore, India under a Jun 1962 licence. Production began in 1969, following earlie ...

SA319B Alouette III
1969
Powered with a 649 kW (870 shp) Turbomeca Astazou XIV turboshaft engine derated to 447 kW (660 hp)

F+W SA316B Alouette III
1972
Assembled in Switzerland for the Schweizer Luftwaffe

SA360 Dauphin
1972
The single engine Dauphin 1 (sic) ( sometimes Dauphine and English Dolphin ) first flew on June 1, 1972 and broke 3 world speed records in 1973. ...