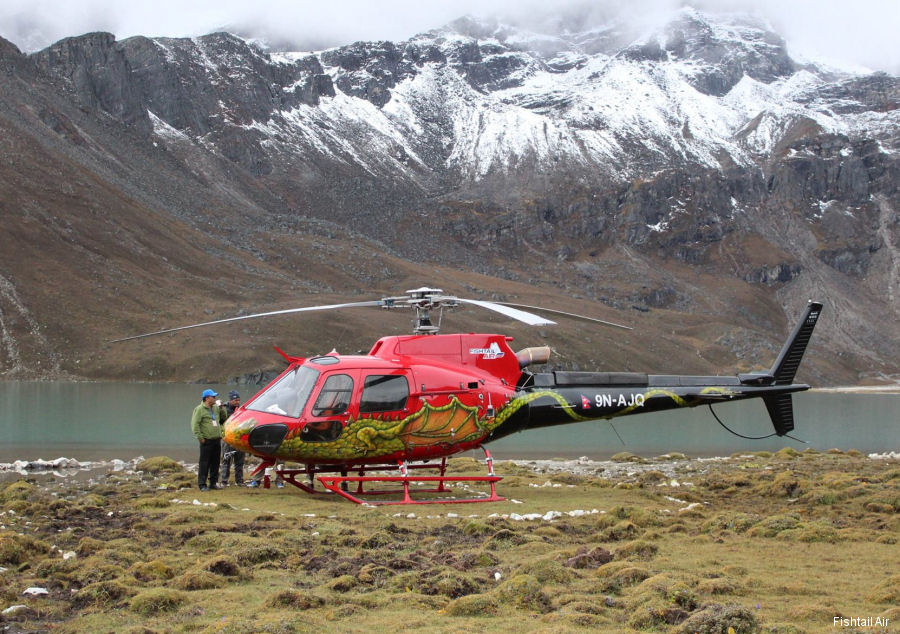 The
AS.350B3
new version includes a more powerful Turbomeca Arriel 2D engine with a longer life cycle and lower maintenance costs, next-generation FADEC (Full Authority Digital Engine Control), a new control system featuring VEMD (Vehicle Engine Multifunction Display) and an engine data recorder, along with improved interior design and tail rotor modifications for additional ease of piloting.
From 2014 produced by
Airbus Helicopters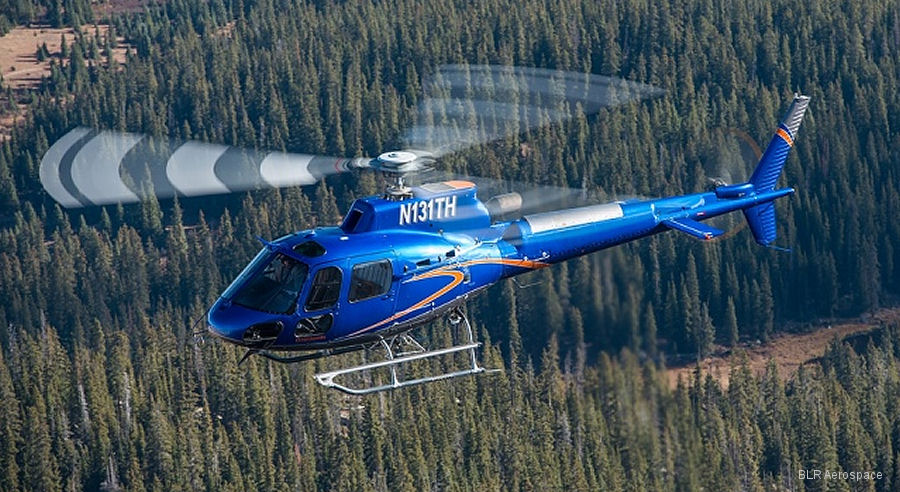 Canada Approves H125 FastFin System, 08-May-17 : BLR Aerospace FastFin Tail Rotor Enhancement and Stability System has been approved by Transport Canada for Canadian registered H125/AS350 helicopters. Available through Airbus, Vector and Avialta.