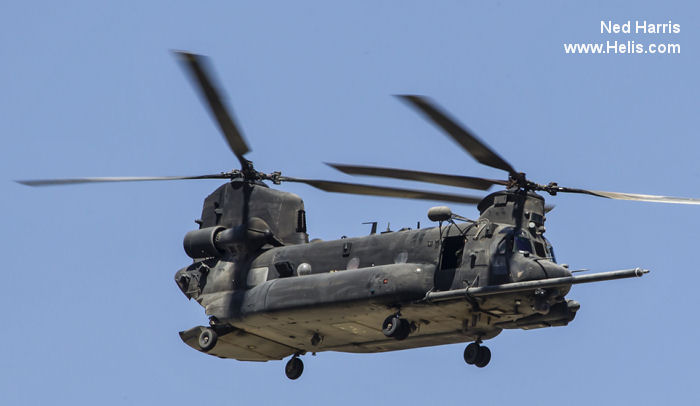 Based on the CH-47F with the
CAAS
glass cockpit, the
MH-47G
Special Operations Aircraft (SOA) was first delivered on May 7, 2004 as upgrades of older
MH-47D
and
MH-47E
airframes. The 62th and last remanufactured aircraft was delivered on March 2011. On September 2014 was delivered the first first new-build MH-47G. Used by
160th SOAR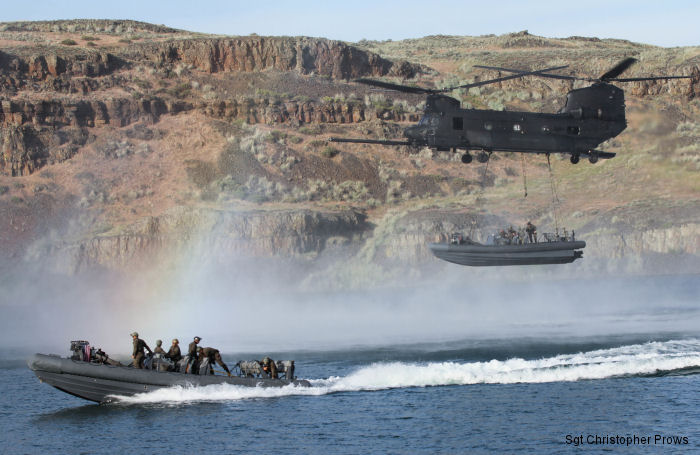 160th SOAR performs MEATS Training at Moses Lake, 17-Oct-14 : US Army 4th Battalion, 160th Special Operations Aviation Regiment (4-160th SOAR) and Navy Special Boat Team 12 (SBT-12) conducted a Maritime External Air Transportation System (MEATS) training in Moses Lake, Washington, May 21 2014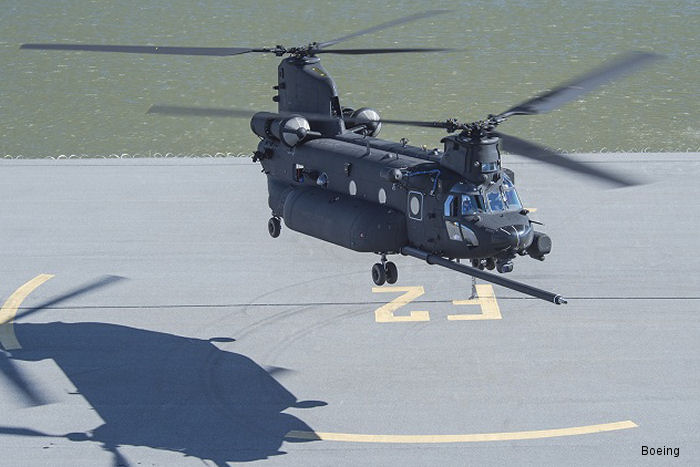 First New-Build MH-47G Special Operations Chinook, 01-Oct-14 : RIDLEY TOWNSHIP, PA – Boeing completed initial flight and delivery of the first, new-build MH-47G configured Chinook helicopter to the U.S. Army Special Operations Aviation Command Sept. 29, 2014 – a full month ahead of schedule.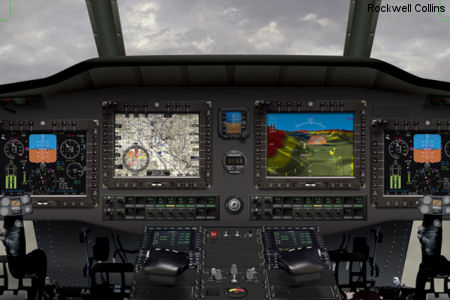 US Army CAAS Cockpit, 02-Apr-12 : CAAS cockpit helps pilots navigate at low altitudes. Synthetic vision technology provides better situational awareness in degraded visibility conditions and over unfamiliar territory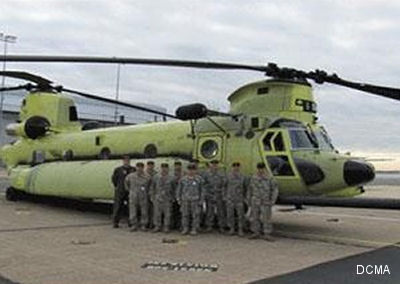 Last MH-47G delivered, 20-Apr-11 : PHILADELPHIA, Pa. - The last remanufactured MH-47G Chinook was delivered from the Boeing Military Aircraft Mobility Division in Ridley Park, Pa., to Lexington Bluegrass Army Depot in Kentucky, March 14, by Defense Contract Management Agency Boeing Philadelphia flight crews.
List of Operators of Boeing MH-47G Chinook
From
Organisation with model MH-47G Chinook
2004






Construction Numbers on database of MH-47G Chinook