News about Mil Mi-26 Halo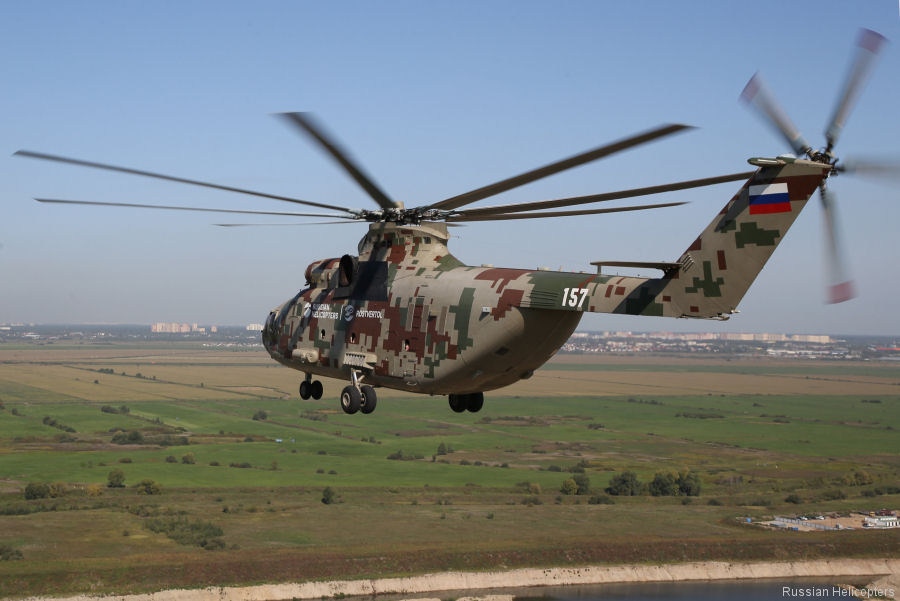 Next Year Full of Tests for Mi-26T2V, 28-Dec-19 : Russian Helicopters together with the Russian Ministry of Defense began joint tests of the new Mi-26T2V that will keep them occupied throughout 2020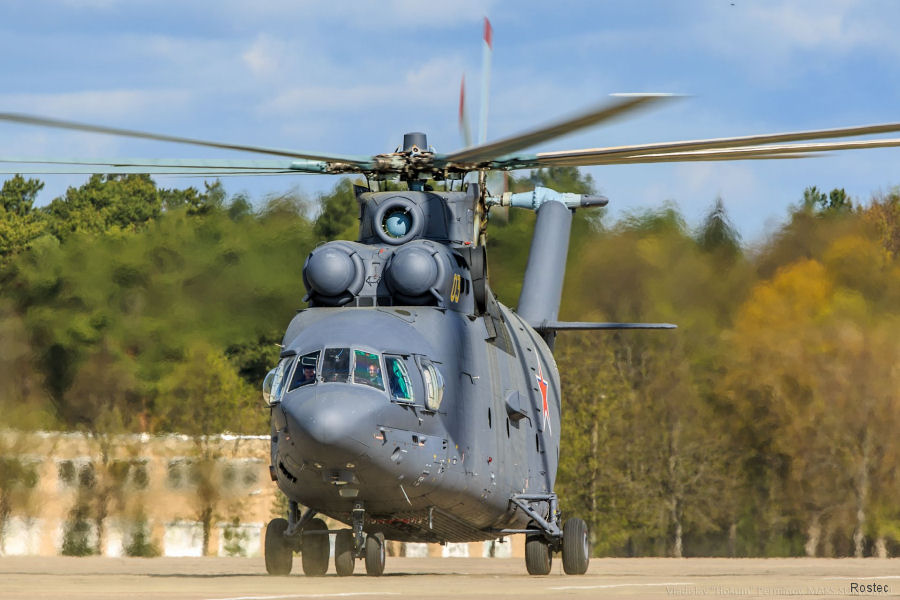 Mi-26T2V Completes Preliminary Flight Tests, 04-Apr-19 : #Mi26 The upgraded Mi-26T2V, which made its first flight in August 2018 and is fitted with the NPK90-2V avionics suite, has completed test flights and is ready for delivery to the Russian Ministry of Defense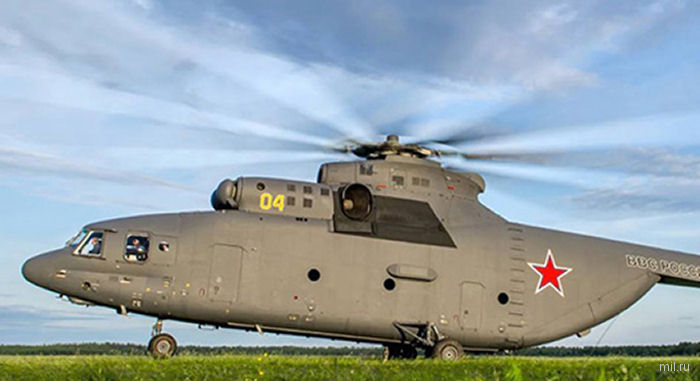 Russia to Unveil Upgraded Mi-26T2V at Army-2018, 07-Aug-18 : #aircraft Rostvertol' Mil Mi-26T2V expected to make its first flight very soon. The new variant is fitted with the NPK90-2V avionics suite which greatly simplifies piloting and the Vitebsk defensive aids system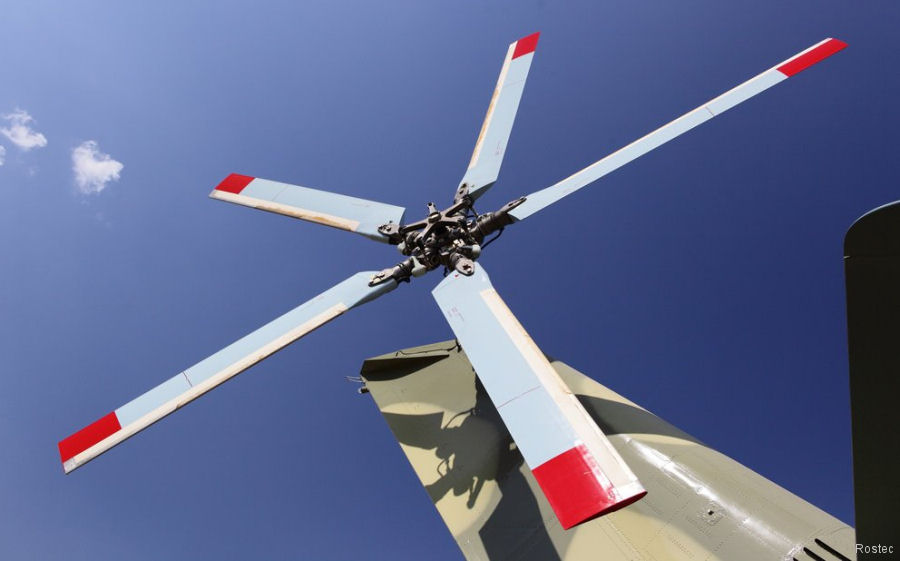 Chinese AHL Without Date Yet, 16-Jun-17 : Russian Rostec and China AVIC may start the Advanced Heavy Lifter (AHL) development, based on the Mi-26, before the end of this year was announced at the Fourth China-Russia Expo in Harbin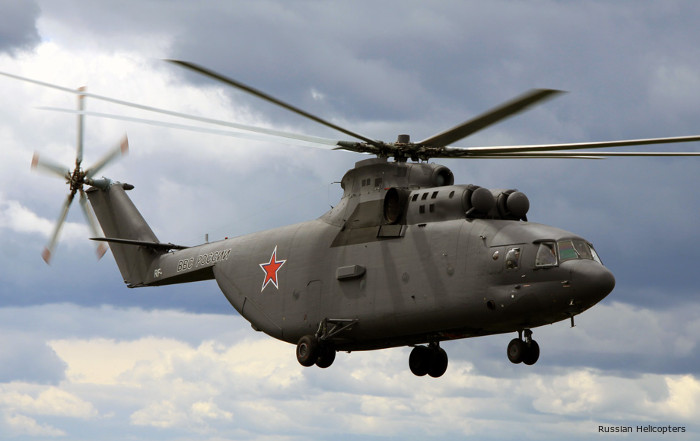 Russia to Modernize Mi-26T2, 07-Sep-16 : Russian Mi-26 will be upgrade to the Mi-26T2V standard with advanced handling characteristics and more precise navigation and communication capabilities.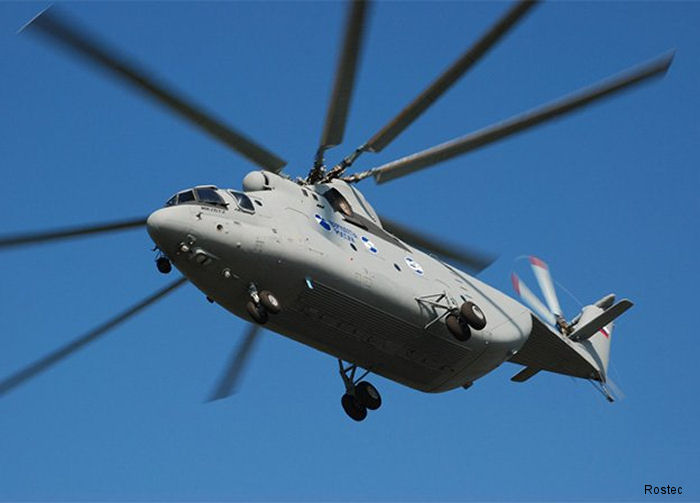 Mi-26TC Delivered to China, 30-Jun-16 : Russia delivered a new Mi-26TC to Lectern Aviation Supplies in China to be used in the Shandong province for fires control, transportation of equipment and oversized cargo.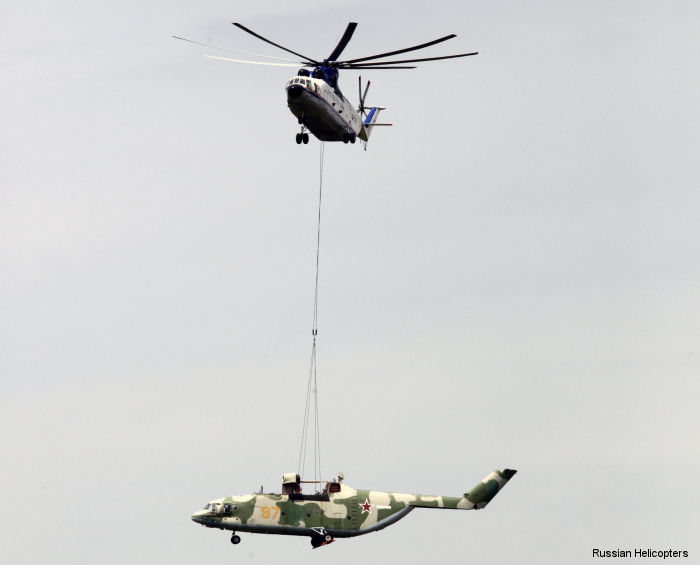 Mi-26T Completes Unique Transport Mission, 13-May-15 : The Mi-26T, produced by Russian Helicopters, has successfully completed a mission to transport the 14-tonne fuselage of a Mi-26 military transport helicopter from Yoshkar-Ola to Rostov-on-Don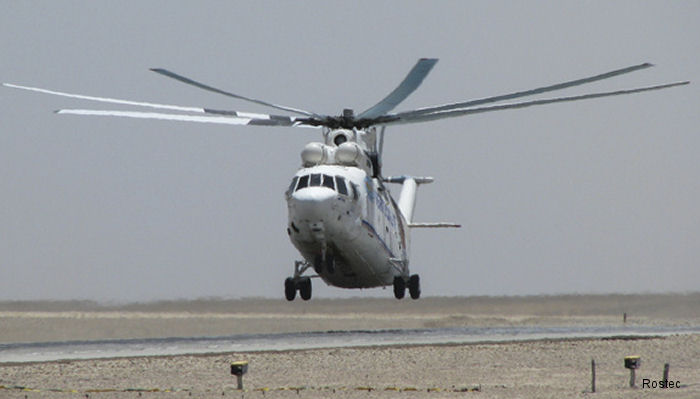 Russian Helicopters and China Discuss the AHL, 28-Apr-15 : CEO of the Russian Helicopters discussed the joint development of the Advanced Heavy-Lifter (AHL) civilian helicopter project with partners from the Chinese corporation AVIC and the Avicopter company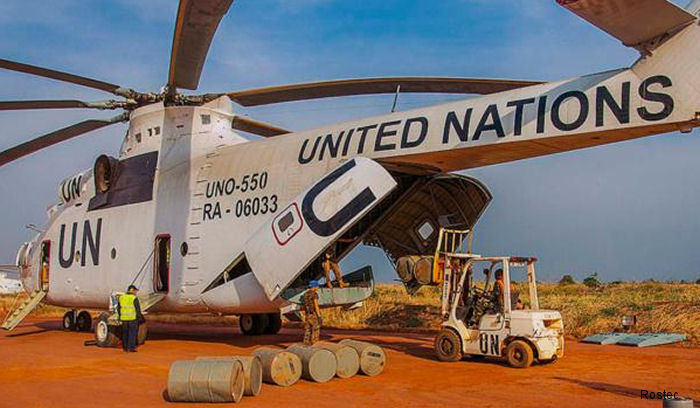 Mi-26T Helps the UN in Sudan, 17-Mar-15 : Mi-26T helicopters are participating in missions of the UN and the World Food Program in the Republic of South Sudan.