News about Eurocopter Puma Mk2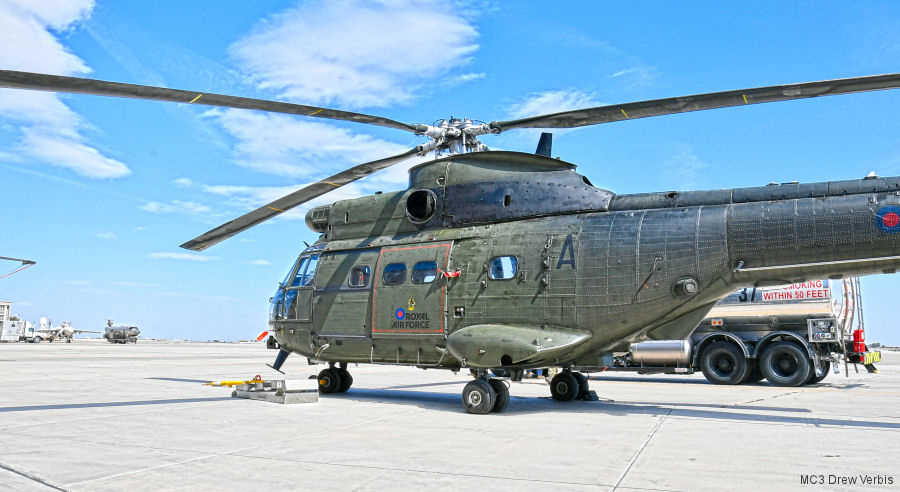 RAF Puma Training at NAF El Centro, 09-May-21 : Royal Air Force Puma helicopters received environmental training at NAF El Centro in California for two-months. An essential step ahead of future NATO Resolute Support Mission deployments to Afghanistan. Chinooks will follow.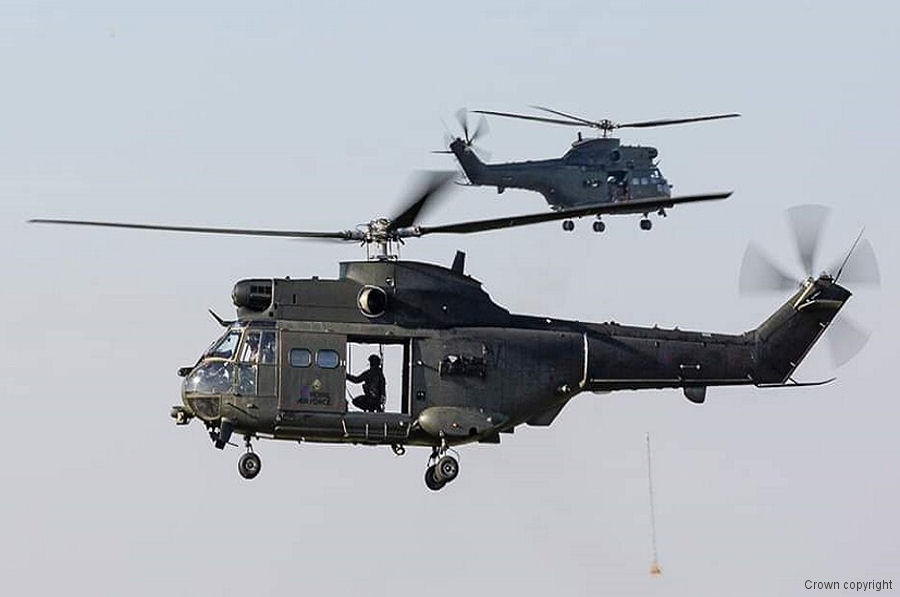 RAF Pumas Supported Scottish Ambulance Service, 14-Jun-20 : #coronavirus Three RAF Puma deployed to Kinloss to support the Scottish Ambulance Service (SAS) in the Coronavirus (COVID-19) fight head back to RAF Benson after 3 months in Scotland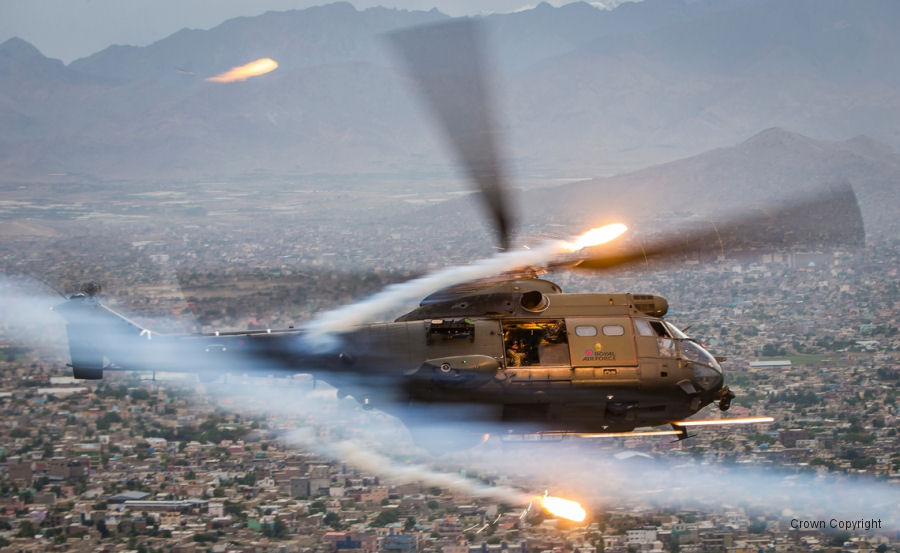 RAF Puma Reached 1600 Days in Afghanistan, 04-Aug-19 :

#Puma The RAF Benson Pumas Detachment based in Kabul, Afghanistan as part of Operation TORAL, is deployed since March 2015 to train, advise and assist (TAAC-Air) Afghan security forces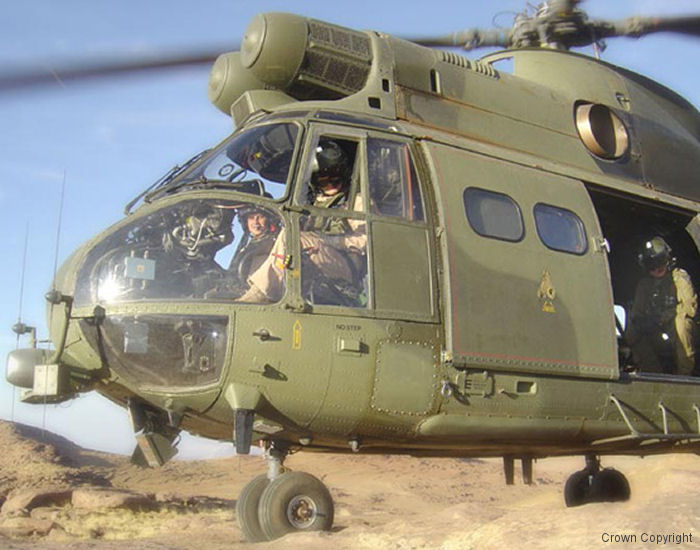 Airbus Sign Support for RAF Puma Mk2, 22-Dec-17 : Airbus sign £100M contract with UK MoD for full technical support and logistics of the RAF Puma Mk2 24 helicopters until March 2022. Fleet scheduled to be retired from service in 2025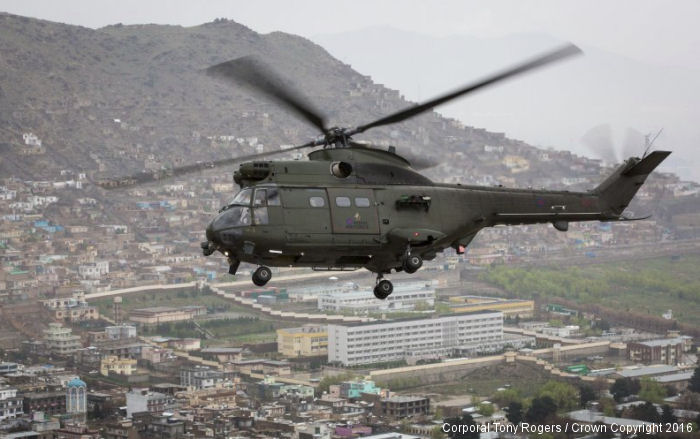 RAF Puma HC.2 Complete First Year in Afghanistan, 01-Apr-16 : In their first operational deployment, RAF Puma Mk.2 helicopters from Operation Toral completed one year in Kabul. They replaced the Chinook detachment on April 2015 in NATO mission Resolute Support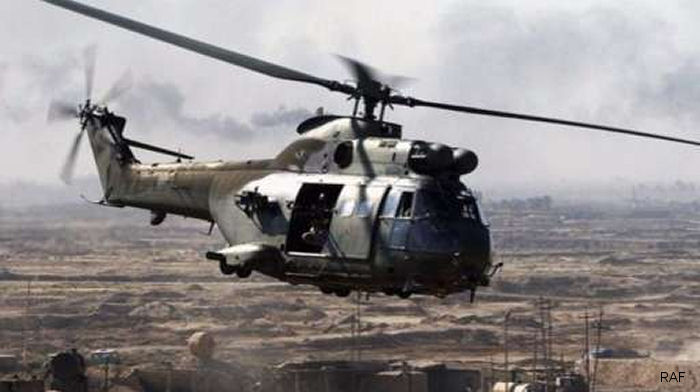 RAF 33 Squadron Marks 100 Years, 13-Jan-16 : Royal Air Force 33 Squadron marked 100 years since its formation. They fly the SA330 Puma since 1971, currently in their HC.2 variant.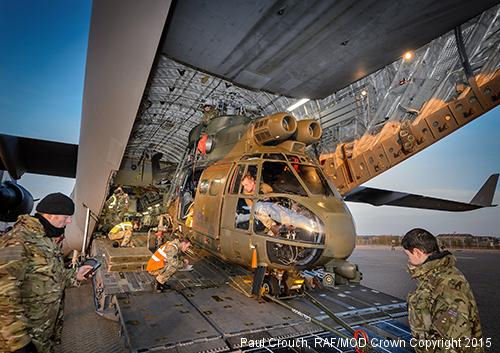 RAF Puma Mk2 First Operational Deployment, 18-Mar-15 : Royal Air Force Puma Mk2 helicopter was deployed for the first time on operations in support of the NATO mission providing training and assistance to Afghan forces.
Puma Mk2 trials hosted by Vector Aerospace UK, 31-Mar-14 : Vector Aerospace UK, a leading provider of aviation maintenance, repair and overhaul (MRO) services recently supported the characterisation trials of the Radar Warning Receiver on the Puma Mk 2 at its Fleetlands site in Gosport, Hampshire.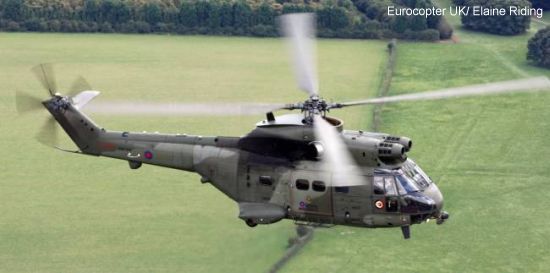 RAF support contract for 24 Puma Mk2, 06-Jun-13 : Eurocopter UK's role in maintaining the United Kingdom's military helicopter capabilities has been further expanded with the award of a three-year support contract for the fleet of 24 Royal Air Force Puma Mk2 helicopters being upgraded by the company to extend their life, enhance performance, mission capability and operational safety.