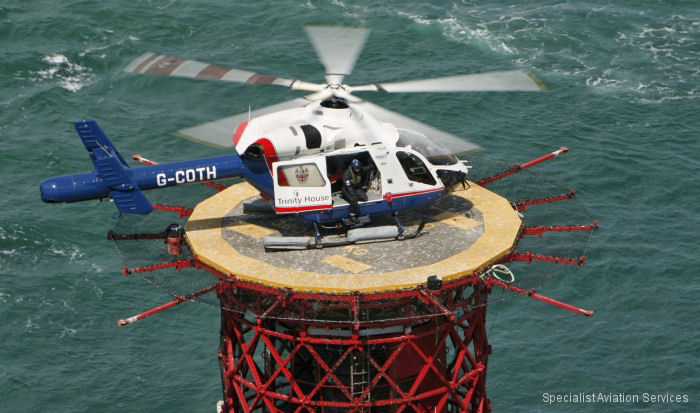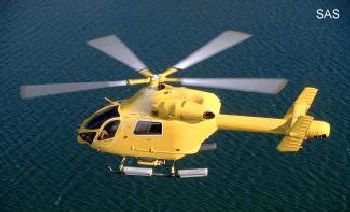 21-Sep-09 -

UK based operator and support organisation Specialist Aviation Services has announced the award of its new multi-year lighthouse maintenance contract with Trinity House.
C/N
Mod
Built
ID In this Org
In other Org
900/00085
md902
2001
G-COTH Trinity House Lighthouse Service; pictured (pic1) at Castle Air, Liskeard

N7033V: MD Helicopters, to N3PD
N3PD: SCPD Suffolk County Police, canc 2006
- N3ND: Shier Aviation at San Diego, CA Jun07-Jul07
Lake View Jets at Wilmington, DE Jul07-Nov09
Action Aviation at Wilmington, DE Noc09-Dec10
G-COTH: Police Aviation Services Ltd (SAS) from Dec10
rtn Specialist Aviation Services by 2014 (?)
at Red Bull Air race, Ascot, Berkshire
31mar15 Lands End Cornwall
14-16 Oct15 on board TVY Patricia 1off Holyhead
17oct15 in Leeds
18oct15 14hs Adwick Lane, Toll Bar, Doncaster attending...
09may16 11.46 hs picture (pic2) landing at Wentworth P...
at Colchester General Hospital helipad
Airframe is now WFU and is located in the scrap line at...










No longer with this org.