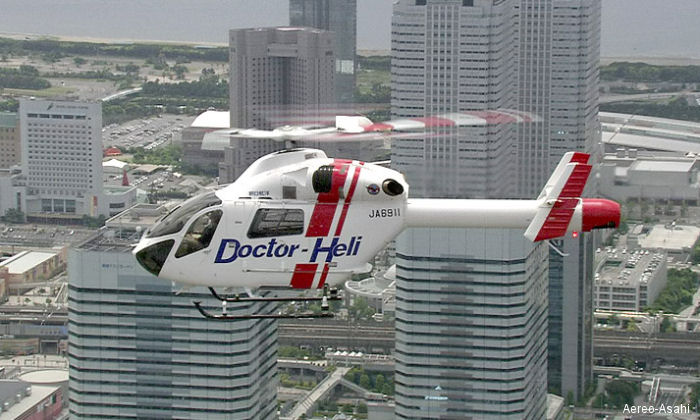 The Explorer is a light twin engine NOTAR ( No Tail Rotor ) utility helicopter originally developed by McDonnell Douglas from 1989 but it is currently produced by
MD Helicopters
.
First flight took place on December 18 1992 by the second aircraft (N900MD). FAA certification was granted on December 2 1994.
It could be powered by either a twin Pratt & Whitney Canada PW206E or PW207E turbshafts engines
The original MD 900 was succeeded by the MD 902 in 1997. The MD 901 was offered powered by two Turbomeca Arrius but none were ordered.
An armed version, named
MH-90 Enforcer
, was evaluated by the US Coast Guard but no further orders were received