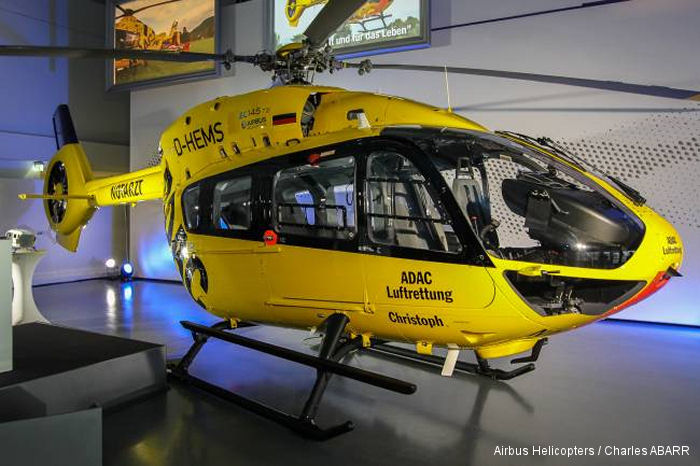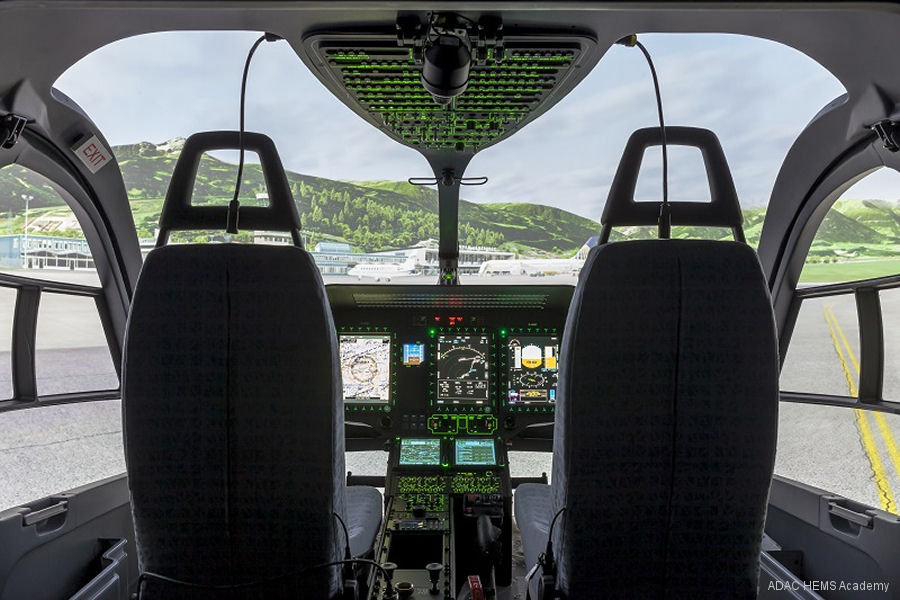 ADAC H145 Level D Simulator Ready, 10-Jan-18 :

ADAC' HEMS Academy new "Made in Germany" H145 / EC145T2 Level D simulator is ready for training. ADAC currently operates 14 H145 and will also be available for international operators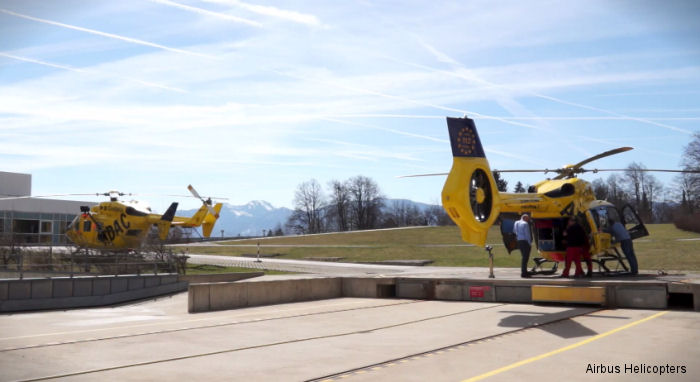 ADAC H145 EMS in the Bavarian Alps, 27-May-15 :

Several weeks after entering service in the Bavarian Alps, pilots and paramedics from German rescue organization ADAC share their impressions of their new H145 / EC145T2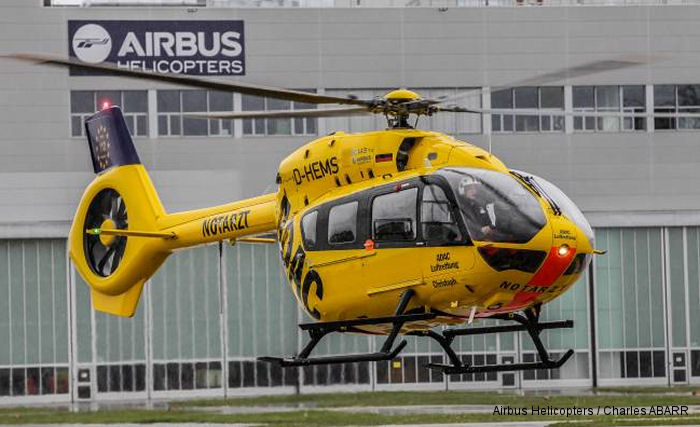 ADAC Luftrettung Receives Its First EC145T2, 12-Sep-14 : Airbus Helicopters today delivered the first of 14 EC145 T2 helicopters to ADAC Luftrettung's air rescue division, one of Airbus Helicopters' largest European customers in the emergency medical services market segment.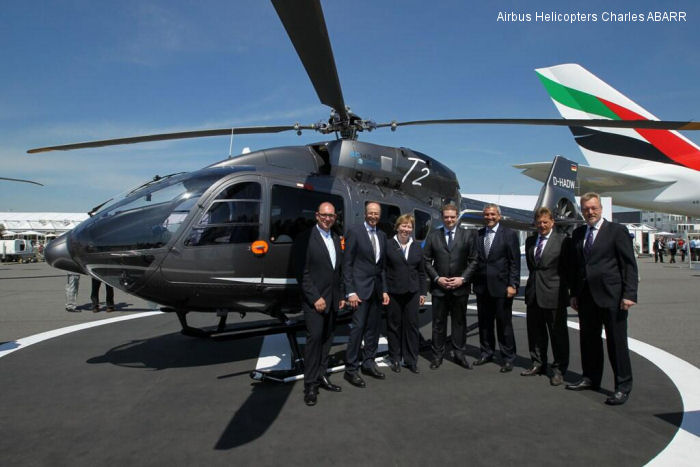 ADAC parts-by-the-hour contract for 14 EC145T2, 21-May-14 : BERLIN – Today, Airbus Helicopters and ADAC Luftfahrt Technik (ALT), the maintenance arm of ADAC Luftrettung, signed a parts-by-the-hour service contract for the air rescue organization's EC145 T2 fleet.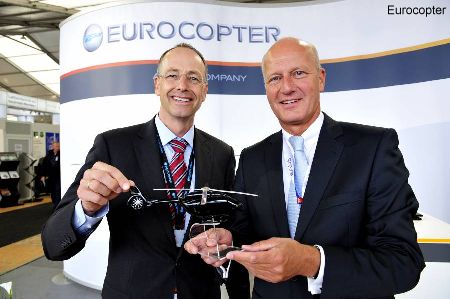 EC145T2 for ADAC upgrade , 12-Sep-12 : ADAC Air Rescue signed on Wednesday at the ILA Berlin air show for an EC145 T2 in the scope of an acquisition agreement with Eurocopter for the purchase of 14 EC145 T2 and three EC135 P2e helicopters. The aircraft, which are part of the renewal strategy for ADAC Air Rescue's current BK117 inventory, are to be delivered between 2013 and 2017.