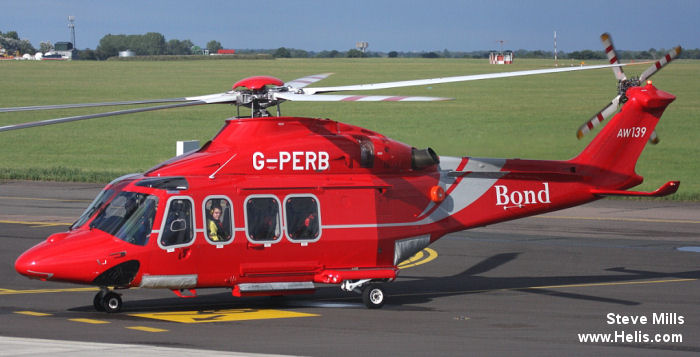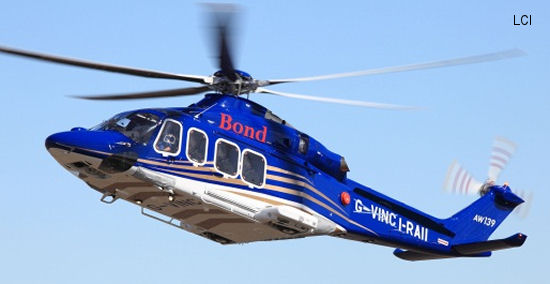 First LCI AW139 to Bond Offshore Helicopters, 30-Apr-13 : Lease Corporation International's (LCI) helicopter division took off this week with its first delivery of a new AW139 helicopter to Bond Offshore Helicopters (Bond) in Aberdeen, Scotland.
Avincis AW139 agreement with LCI, 04-Mar-13 : Avincis Group (Avincis), the world's leading provider of aerial services for mission critical operations, today signed a long-term lease agreement with Lease Corporation International (LCI) to secure a new AgustaWestland helicopter for its North Sea oil and gas business.
Bond AW139s contracted by BW Offshore, 21-Feb-13 : Bond Offshore Helicopters Ltd, one of the UK's leading providers of energy support services, is delighted to announce that it has been awarded a new contract with BW Offshore.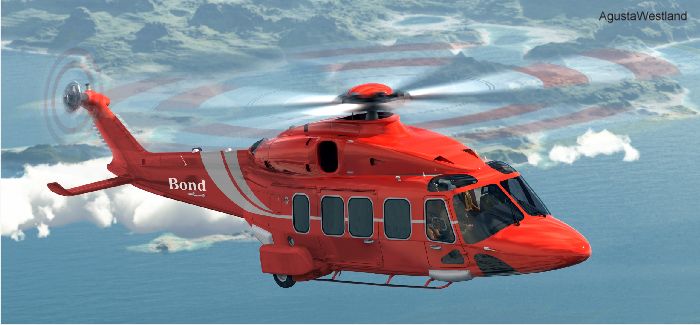 Bond Aviation Group buy 15 AW139/169/189, 13-Feb-12 : Bond Aviation Group have signed a Framework Agreement for 15 helicopters comprising ten firm orders and five options of AgustaWestland AW139, AW169 and AW189