Boeing will reconstruct 38
WAH-64D
to the AH-64E configuration by 2024 within Lot 7-11 of the US Army production series. Additional 12 helicopters to be ordered. Service support will be provided by Leonardo Yeovil.
3 Regt AAC
will be the first unit to receive the AH-64E in November 2020
Delivery of first two Boeing AH-64E
Apache Guardian
(ZM704 and ZM705) was via RAF 99 Sq C-17 to
RAF Brize Norton
and then onto
Wattisham
on 26 Nov 2020, Deliveries expected to be complete end of 2022.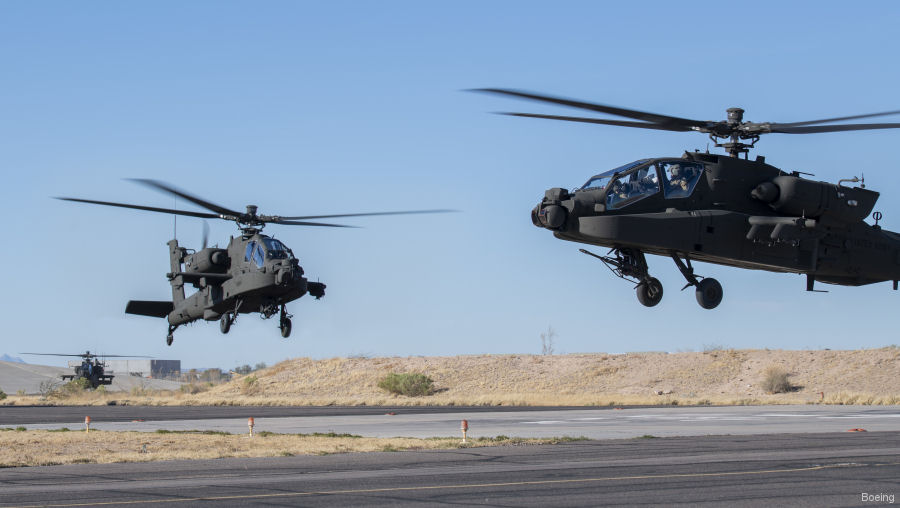 Version 6 Apache International Office, 02-Apr-21 : #Version6 The Apache International Office' New Equipment Training (NET) currently support Qatar Emiri Air Force, UK' Royal Air Force and Saudi Ministry of National Guard to learn the Boeing AH-64E Apache V6 differences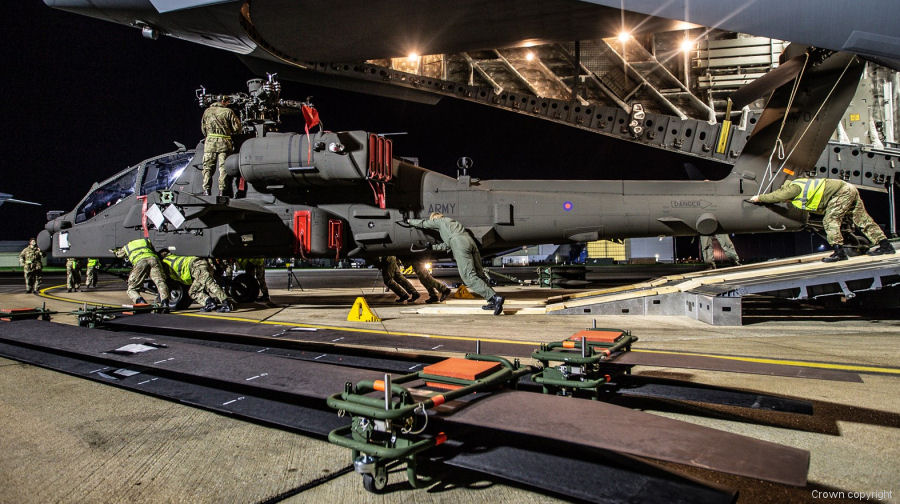 First AH-64E Apache to British Army, 27-Nov-20 : #Apaches The first two AH-64E Version 6 Apaches were delivered to the British Army. Boeing is rebuilding 38 Westland-built AH-64D through 2024. Additional new-built aircraft are planned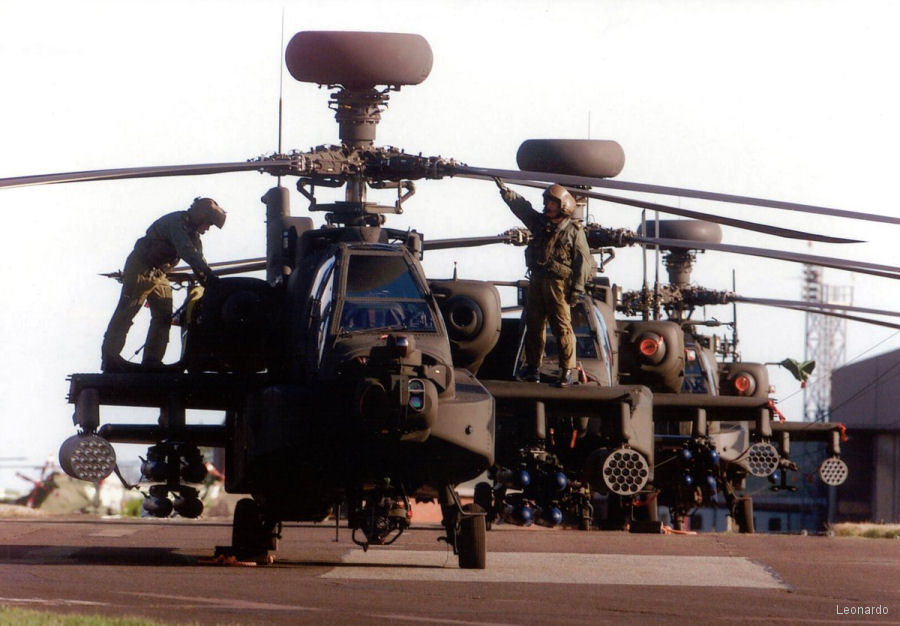 UK MoD £293M Contract for Apache Support, 17-Jan-19 : #Apache Leonardo (UK) Yeovil plant awarded 5-year £293 million MoD contract for support of the existing 50 Army Air Corps Apache AH1 to cover until retirement in 2024. AH-64E to enter service in 2022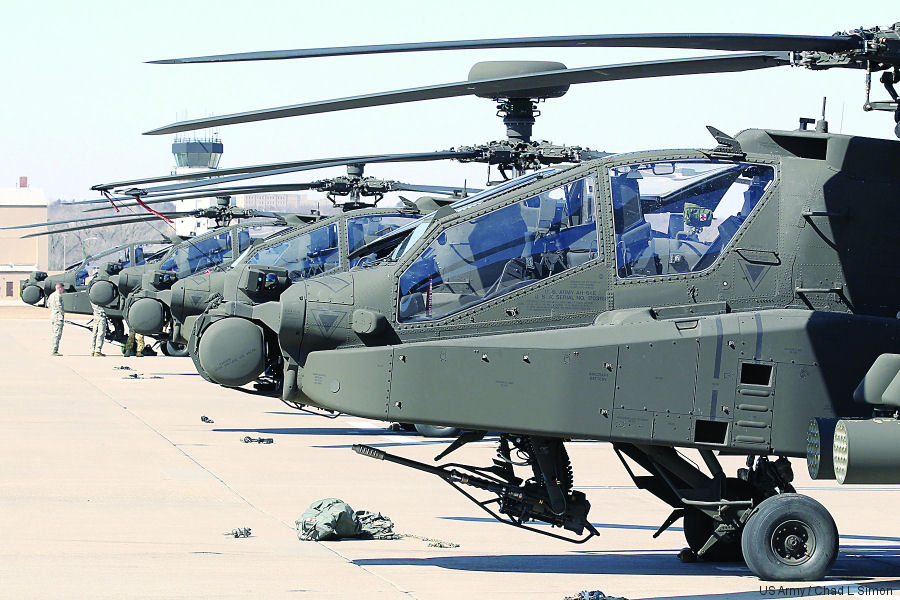 AH-64E Fire Control Radar Systems, 18-Jul-18 : FIA 2018 LONGBOW LLC, a joint venture of Lockheed Martin and Northrop Grumman, awarded $170M contract to provide AH-64E Apache' Fire Control Radar for US Army, British Army, Qatar and Saudi Arabia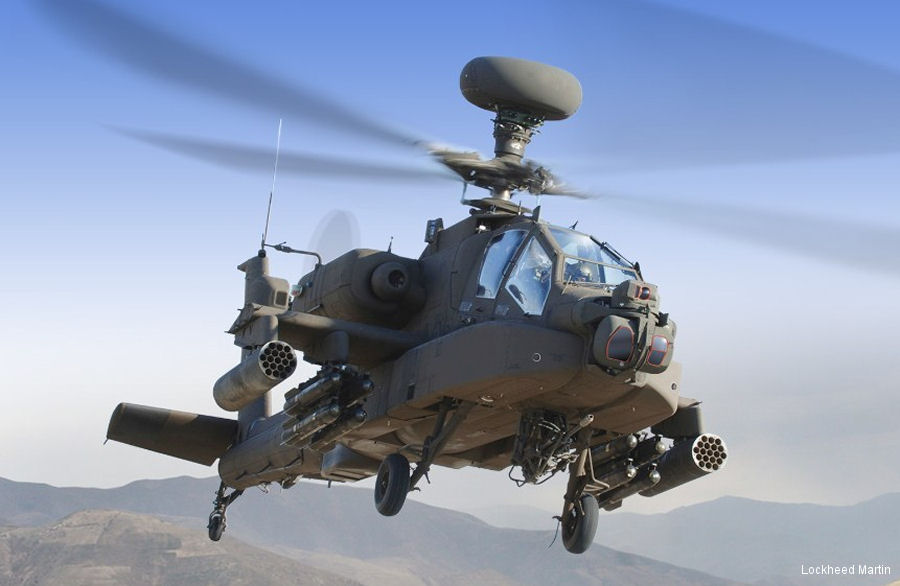 Apache' M‑TADS/PNVS Next-Generation Sensor, 09-Oct-17 : Lockheed Martin received $337M for first batch of AH-64E Apache' Modernized Target Acquisition Designation Sight/Pilot Night Vision Sensor (M‑TADS/PNVS) systems for the US Army, UK and Saudi Arabia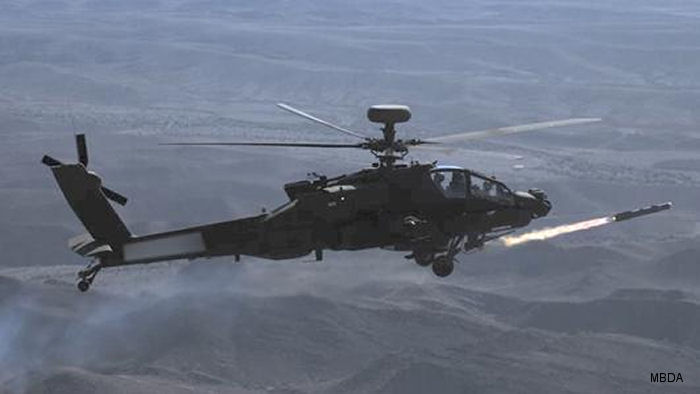 Brimstone Trials for British AH-64E Apache, 13-Jul-16 :

FIA 2016 MBDA and Boeing successfully completed trials firings of the Brimstone air–to-surface precision attack weapon to confirm the feasibility of integrating in the British Army AH-64E Apache
C/N
Mod
Built
ID In this Org
In other Org