Satellite and aerial maps of AAC Wattisham with nearby locations

Toggle Map









1939 to present

52° 7' 38'' N 0° 57' 23'' E
8.5nm NW of Ipswich, Suffolk, Wattisham, Suffolk, England
ICAO: EGUW
IATA:
Elevation: 284 feet
Opened Mar 1939 with bomber and later, anti-shipping units. Handed over to USAAF in Sep 1942 as a fighter depot, when 3 concrete and tarmac runways were laid. Base reverted to the RAF as a jet fighter station after WWII, with a succession of Meteors, Hunters, Lightnings and Phantoms until 1992, when the base was put into maintenance. Re-activated as an Army base with new hangars added, to house units withdrawn from Germany.

A Search and Rescue service, operated by RAF
22 Squadron
B Flight from a 2 pad stand to the north east of the base is due to cease from 1 Jul 2015. The service (part of the new DfT/MCA 10 year
UK SRR
contract) will be provided from elsewhere, with cover divided between
Manston
and
Humberside
.

Situated off the B1078. Has one main asphalt runway of 2284m. The two shorter ones are now disued. Apron and main buildings to the south side. Remains a Diversion airfield.

List of units at AAC Wattisham
| Years | Unit | |
| --- | --- | --- |
| 2012/17 | NPAS | MD900 Explorer, EC135, EC145, EC135, |
| 2009/13 | Suffolk Police | EC135, |
| 2007- | 664 Squadron | WAH-64 Apache, |
| 2007- | 656 Squadron | WAH-64 Apache, |
| 1995/14 | 654 Squadron | WAH-64 Apache, SA341B Gazelle AH.1, |
| 1995/06 | 669 Squadron | |
| 1995/07 | 659 Squadron | Scout, |
| 1995- | 4 REGT | WAH-64 Apache, Lynx, |
| 1994/15 | 22 Squadron | Sea King, Wessex, |
| 1993- | 662 Sq | WAH-64 Apache, SA341B Gazelle AH.1, Lynx, |
| 1993- | 653 Squadron | WAH-64 Apache, |
| 1993- | 663 Squadron | WAH-64 Apache, SA341B Gazelle AH.1, |
| 1993- | 3 REGT | |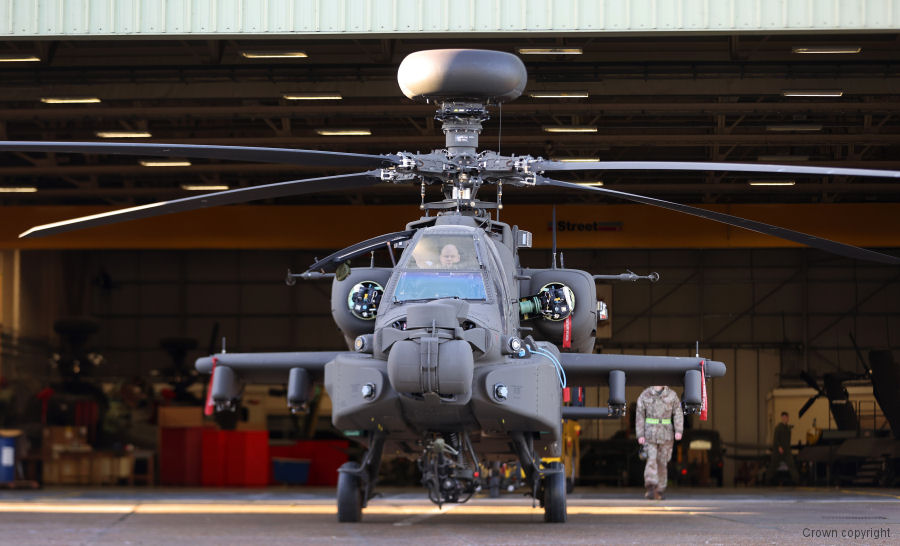 21-Jan-22 -

3 Regiment Army Air Corps (AAC), 1st Aviation Brigade Combat Team at Wattisham is the first British unit to field the new AH-64E Apache Version 6. MoD signed long-term support contract with Boeing

#Apache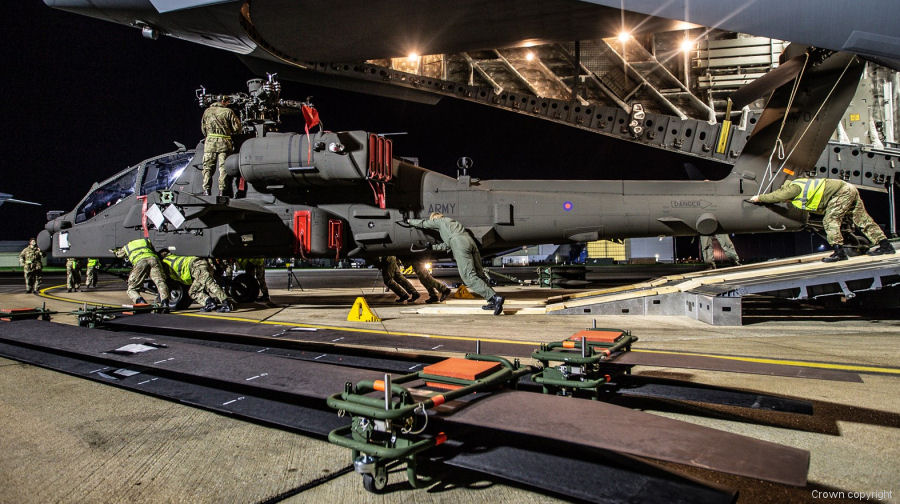 27-Nov-20 -

The first two AH-64E Version 6 Apaches were delivered to the British Army. Boeing is rebuilding 38 Westland-built AH-64D through 2024. Additional new-built aircraft are planned

#Apaches