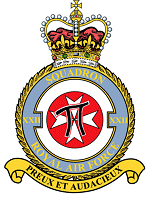 Formed at Fort Grange,
Gosport
on 1 Sep 1916 from a nucleus of 13 Squadron, 22 Squadron undertook a variety of tasks before its famous Search and Rescue Helicopter role began at RAF Thorney Island (EGYT) in Feb 1955 with the Sycamore. Since then, the Unit has operated the Whirlwind HAR.10, Wessex HC.2 and the Sea King HAR.3/3A in up to 4 Flights around Britains coast. In early 2004, 22 Squadron provided SAR services from A Flt at RMB Chivenor (EGDC), B Flt at AAC Wattisham (EGUW) and C Flt at RAF Valley (EGOV).

The transition from Whirlwind to Wessex completed in mid Dec 1981 for A Flight at Chivenor; Whirlwind HAR.10
XD186
and
XP344
were replaced by Wessex HAR.2
XV724
and
XV730
.

B and C Flt were relieved of their SAR responsibilities on 30 Jun 2015, when the service was assumed by Bristow from the
MCA Lydd
and
MCA Caernarfon
bases (respectively), the next day. A Flt at RMB Chivenor stood down on 4 Oct 2015 when the new service commenced from
MCA St Athan
.

22 Squadron was reformed on 14 May 2020 as the Operational Evaluation Unit of Joint Helicopter Command, at RAF Benson.

---
I was a Crewman with Sycamores at Chivenor 1955, then spent 2 years at Leconfield on the then new Whirlwinds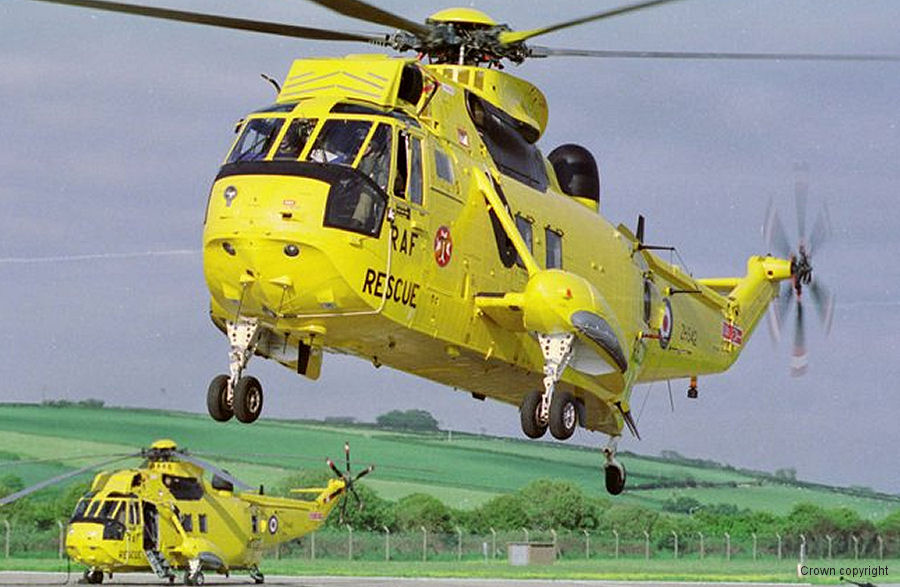 RAF 22 Squadron Now OEU at RAF Benson, 20-May-20 : #OEU After 60 years serving as a Search and Rescue unit, Royal Air Force 22 Squadron was designated Operational Evaluation Unit (OEU) for the Joint Helicopter Command (JHC). The OEU mission is to evaluate aircraft's weapons, systems and performance