Satellite and aerial maps of Newquay / St Mawgan with nearby locations
Toggle Map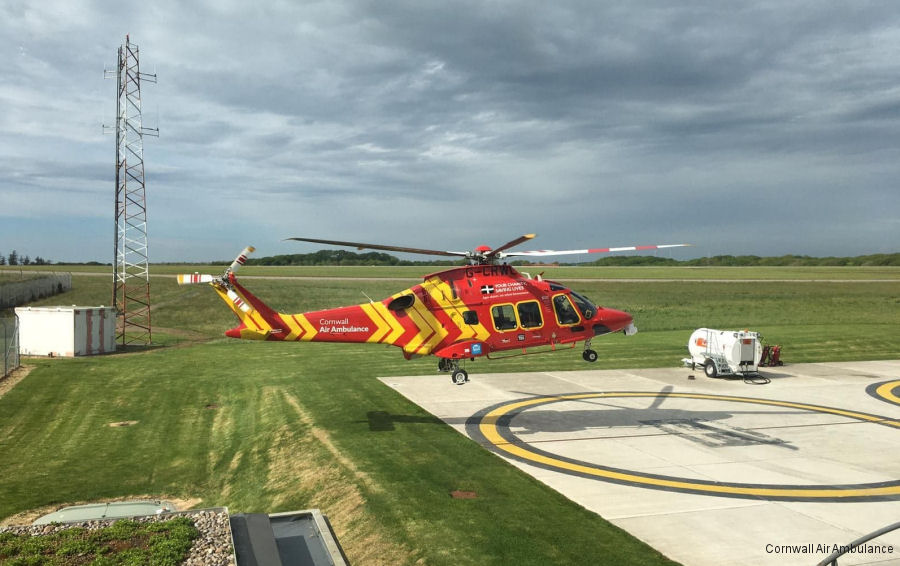 1933 to present

50° 26' 33.15'' N - 4° 59' 48.03'' W
3.5 nm ENE of Newquay
ICAO: EGHQ
IATA: NQY
Elevation: 390 feet

Opened as a grass strip in Aug 1933 at Trebelzue Big Field, near Newquay. At the outbreak of WWII, it was requistioned as RAF Trebelzue and all civilian flying was stopped. It initially served as a satellite of nearby RAF St. Eval but was expanded with twin concrete runways by Dec 1941. In Feb 1943 it was re-named RAF St. Mawgan. In Jun 1943, the USAAF arrived and carried out a number of major improvements, including a new control tower and a further extension of the main runway. On 1 Jul 1947, the base was put under maintenance.

In Apr 1951 the station's 41 year Maritime Reconnaisance story began with the Lancaster MR.3, followed in Dec 1956 by the Shackelton MR.3s from RAF St. Eval, just up the road. In Mar 1965, Shackelton T.4s arrived from RAF Kinloss. During Oct 1969, the first Nimrod MR.1s arrived with 236 OCU. The last Shackelton with 42 Squadron left RAF St. Mawgan on 23 Sep 1971. Nimrod MR.2s began to appear from 1977 but with a further HM Treasury-led rationalisation, the last Nimrod (again with 42 Squadron) departed for RAF Kinloss in 1992.

Search and Rescue operations had been conducted by 22 Squadron A Flight between Apr 1956 and Nov 1958 with the Whirlwind HAR.2. 1360 Flight formed in Jan 1958 with the Whirlwind HAR.4 and was renumbered 217 Squadron in Feb 1958 before it detatched to
Christmas Island
in the Pacific Ocean. 22 Squadron HQ remained here until Apr 1974 when it transferred to
RAF Thorney Island
but returned from RAF Finningley in Dec 1992 before departing to
RMB Chivenor
in Sep 1997. RAF St. Mawgan was home to the Sea King OCU, known as 203(R) Squadron from Oct 1996 until its departure to
RAF Valley
in Aug 2008.

It was announced by the Ministry of Defence that ownership of the airfield facilities would pass to Cornwall County Council on 1 April 2007, following the end of the SERCO contract for the base. The RAF would continue to own the military buildings on the south of the site and would provide operational support until 1 Dec 2007, which was subsequently extended to 1 Dec 2008. The RAF met all its obligations but the transition into civilian operation was not smooth and there was a period of almost 3 weeks when flying had to cease in Dec 2008 until CAA certification was granted. Cornwall Council was in command, but not in control: on 20 Dec the airport re-opened as Newquay Cornwall Airport with the old ICAO code of EGDG being replaced by EGHQ.

The RAF base is to the south west of the main runway, the civil terminal to the north and
Bristow
is building a SAR complex to the north east (near the old Shackleton dispersal, beside Carloggas) to service its
UK SAR
obligations until 2026. Since May 2010, the RAF barracks also temporarily houses military personnel, involved in training exercises at the
Penhale Training Area
.

As a result of the
UKSRR
SAR service main contract award from Apr 2015,
Bristow
will be building new SAR facilities due to transition here from
771 NAS
Sea Kings
(from the
RNAS Culdrose
site), on 1 Jan 2016.

Cornwall Air Ambulance
operates at the extreme south east side of the airfield, from a purpose built facility at Trevithick Downs.

---
February 2015, RAF St Mawgan is only a ground station now with no access to the airfield estate, this being operated by Newquay Cornwall Airport Ltd. They are two completely seperate entities seperated by a rather large security fence but maintain a close working relationship. It is not true to say that St Mawgan remains a Military Emergency Diversion Airfield.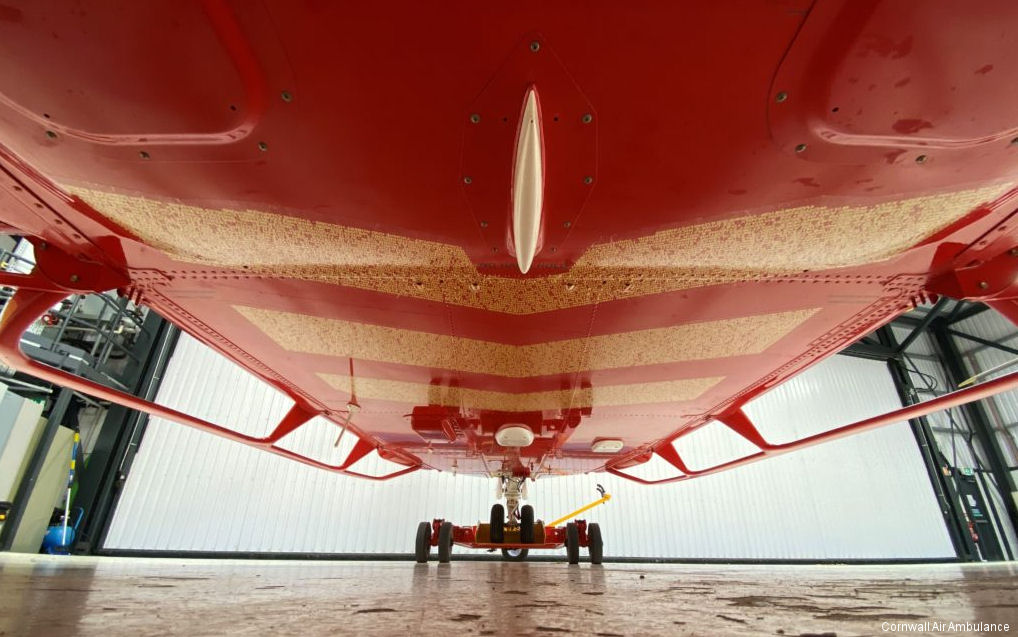 Supporters Names Added to Cornwall Ambulance, 01-Jun-20 : #donta More than 1,000 names of supporters who help raise money for the New Heli Appeal under the Heli Heroes campaign were painted underside Cornwall Air Ambulance new AW169 ambulance helicopter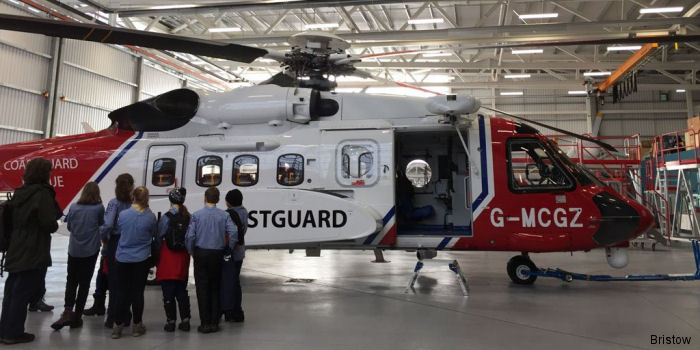 Bristow Hosts Air Scouts At Newquay, 01-Dec-16 : Over 250 Air Scouts enjoyed a trip to Bristow's search and rescue helicopter (SAR) base in Newquay as part of the organization's 75-year anniversary celebrations.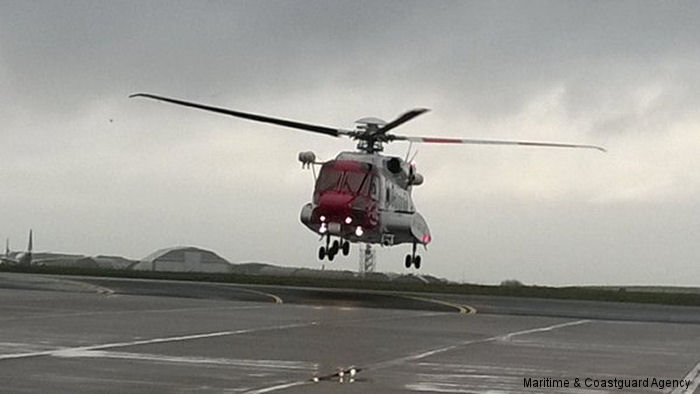 HM Coast Guard Newquay SAR Service Launch, 15-Dec-15 : The launch of the Newquay civilian UK search and rescue (SAR) helicopter service was marked today in a ceremony held at the new Coastguard SAR base at Cornwall Airport Newquay.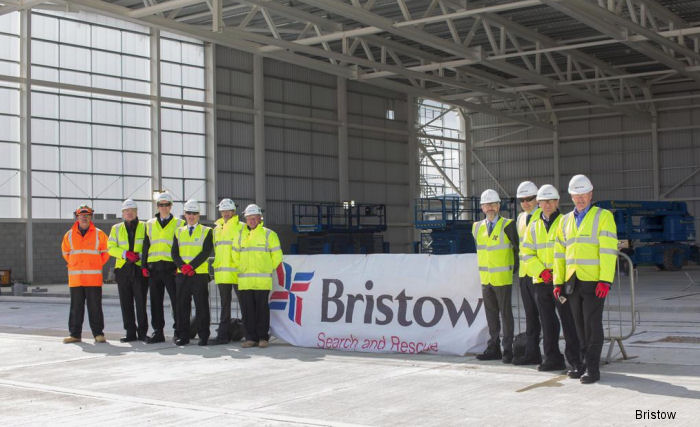 UK SAR Base at Newquay Cornwall Airport, 20-May-15 : A traditional topping off ceremony took place to mark the ongoing construction of the new search and rescue (SAR) helicopter base at Newquay Cornwall Airport.