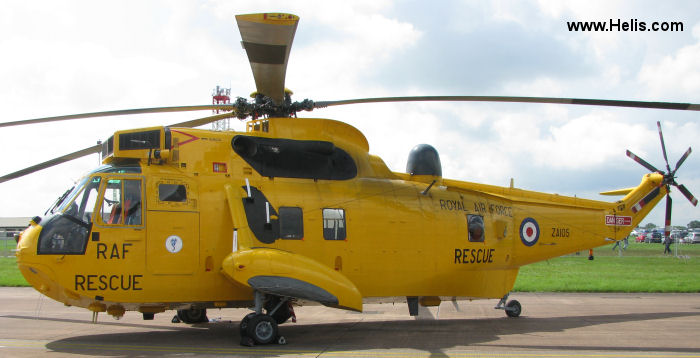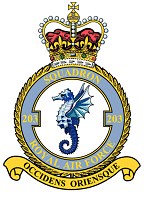 Originally formed as a Royal Naval Air Service unit in Feb 1914, it was numbered 3 Squadron,
RNAS
on 26 Feb 1915 and redesignated 203 Squadron when the RAF was created on 1 Apr 1918. Associated with the Middle East and East Africa until after World War II, it was disbanded as a Nimrod maritime reconnaisance unit at RAF Luqa (
LMML
) on 31 Dec 1977. Its association with helicopters began in Oct 1996, when the Sea King
Operational Conversion Unit
(OCU) at RAF St Mawgan (EGDG) in Cornwall was redesignated 203(R) Squadron as a reserve unit. In early 2004, it flew the Sea King HAR.3A.

203(R) Squadron provided vital, temporary SAR cover for Cyprus from RAF Akrotiri (LCRA) between Jan and Apr 2003, while
84 Squadron
was working up with its Griffin HAR.2s in the UK (having by then relinquished its Wessex HC.2s). In anticipation of the
RAF St Mawgan
hand over to civil operations, 203(R) Squadron started preparations in May 2008 and in Aug 2008 moved its Sea Kings to RAF Valley.

Last OCUs Sea King course graduated on October 8, 2014
---
1930, based at Basra in Southern Iraq flying Supermarine Southamton Sea Planes Twin engined, wooden hulled, biplane Flying boat. Photgraph of serial number S-1152 moored on the River Euphrates from Derek Payne

203(R) Squadron List of helicopters

Help Us
C/N
Version
Built
In this Org
In other Org
wa 855
har.3
1978
XZ589 : pictured (pic2) as /E 203 Sqd(R) at RAF St Mawgan Families Day

wa 859
har.3
1978
XZ593 : RAF;24/25jul99 203Sqn. Fairford air show
: HAR.3 203 Sq by Aug 1999

wa 865
har.3
1978
XZ599 : 02 pictured (pic3) with 203 Sqd at RAF St Mawgan Families Day

XZ599

wa 886
har.3
1980
ZA105 : picture with 203 Sqn at RIAT air show, UK

wa 947
har.3
1985
ZE368 : RAF; 24+25jul99 203Sqn. Fairford air show
: HAR.3 203 Sq by Aug 1999

- ZE368