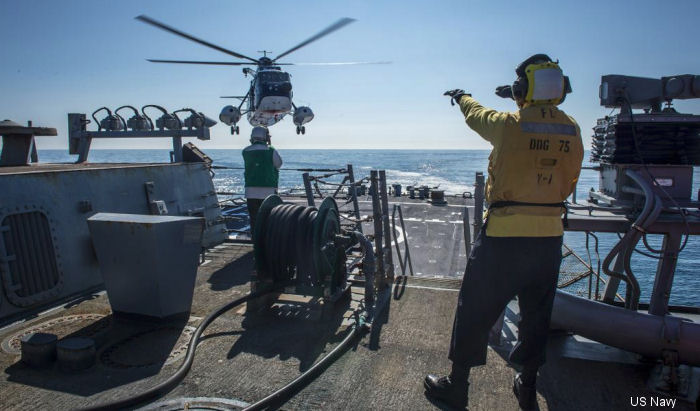 Flag Officer Sea Training (FOST) is the certifying body for the RN that its units and those of the Royal Fleet Auxilliary (RFA) are competent to join the fleet for operational tasking. In its basic form (BOST), this means crews can find their way around the ship or submarine in darkness or smoke and that they can handle the craft in a safe and efficient manner. Advanced operational training teaches crews to fight the vessel and manage any damage, to maximum effect. It also teaches key elements of disaster relief and logisitics support.

As part of its Advanced training and evaluation programmes, FOST arranges realistic exercises around the British Coast, mainly in the English Channel and Western Approaches. It is aided in this by the participation of many naval and air units (from Flag Officer Surface Flotilla, Flag Officer Submarines, the Royal Fleet Auxilliary and Flag Officer Naval Aviation) plus a comprehensive communications infrastructure, including the coastal radar from the ex-gunnery school at
HMS Cambridge
, just to the east of Plymouth.

FOST was formed at Portland in 1958 but after the 1999 base closure, moved its HQ to the
HMS Drake
shore establishment at Devonport. It used to maintain a small air taxi operation from the nearby
Plymouth Airport
until this closed in Dec 2011. This is now run from
HMS Raleigh
during the day with the helicopters repositioning to Newquay for overnight hangarage. The unit has detached underwater specialists on the Clyde and staff specialists at Northwood (HMS Warrior).

FOST's expertise is recognised worldwide and approximately one third of its work involves training visiting foreign naval units.

Flag Officer Sea Training is not formally part of the Fleet Air Arm, but it is convenient to list it here.

C/N
Version
Built
In this Org
In other Org
6406
sa365n2
1991
ZJ164 : AS365N-2 navalised, ex G-BTLC. To Bond Helicopters Ltd as part of Royal Na+
: AS365N-2 navalised, ex G-BTLC. Part of Royal Navy contract service for FOS+
: departed Prestwick for NW training areas; 08apr19 pictured (pic1) (pic2) +

G-BTLC : Bond Helicopters Apr91-May00
G-BTLC : Veritair May00-Oct07

6372
sa365n2
1990
ZJ165 : AS365N2 navalised, ex G-NTOO. To Bond Helicopters Ltd as part of Royal Nav+

G-NTOO : Bond Helicopters Oct90-Nov96, to ZJ165; Bond again 22dec99, back to ZJ165
G-NTOO : Veritair 26May00, rtn to ZJ165; Veritair Jul/Aug 2001, rtn to ZJ165; Verit+