Danish Retires Lynx. MH-60R First Deployment, 14-Dec-17 : Denmark retires the Westland Lynx in use since 1980 with a last flight at Karup and starts first deployment of MH-60R Seahawk aboard a Thetis class frigate to the Faroe Islands and Greenland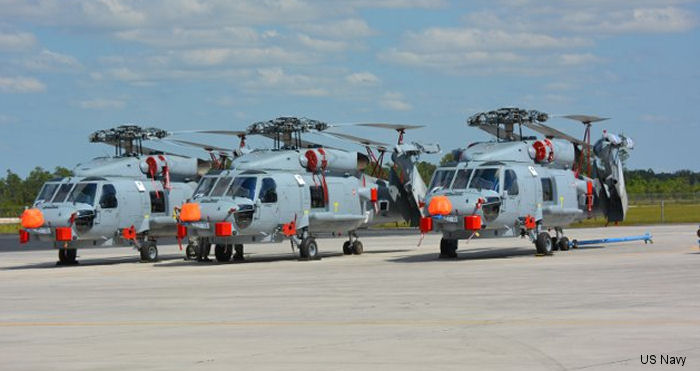 Denmark Received First Three MH-60R Seahawks, 11-May-16 : Royal Danish air force (Flyvevåbnet) received first 3 of 9 MH-60R Seahawk helicopters. Will be used by the 723 Squadron in replacement of their old Westland Lynx.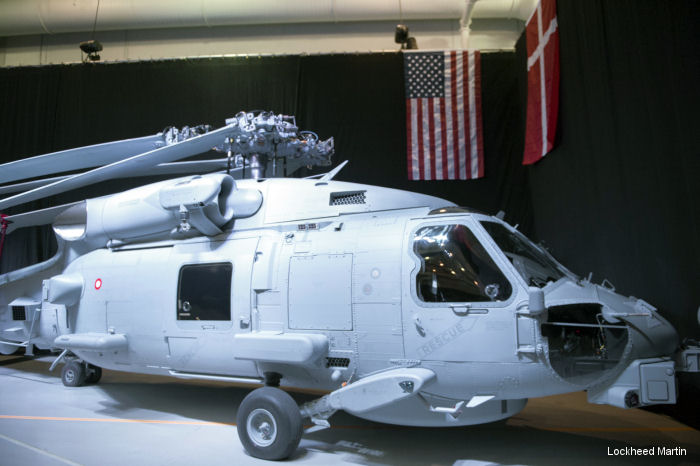 Lockheed Martin Delivers First Danish MH-60R, 23-Oct-15 : The U.S. Navy accepted the first MH-60R Seahawk helicopter slated for Denmark from Lockheed Martin. Will be delivered to the Royal Danish Air Force in 2016 and the full fleet of nine by 2018.
CAE MH-60R simulator for Royal Danish Navy, 08-Jan-14 : Montreal, Canada - CAE today announced that it has won contracts valued at more than C$110 million, not including options, to provide a range of training systems and services for defence customers. The contracts, which add to CAE's third quarter fiscal year 2014 order intake, include a new program to provide Beechcraft T-44C aircrew training for the United States Navy, a foreign military sale contract to provide an MH-60R Seahawk helicopter simulator for the Royal Danish Navy, and a contract from Beechcraft to provide a T-6C ground-based training system (GBTS) for the Mexican Air Force.
Denmark selects the MH-60R Seahawk, 06-Dec-12 : Washington D.C., Maryland - The U.S. Navy announced today that the Danish government signed an official letter of offer and acceptance formalizing its intent to buy nine MH-60R Seahawk helicopters and comprehensive logistics support for its Maritime Helicopter Replacement Program.