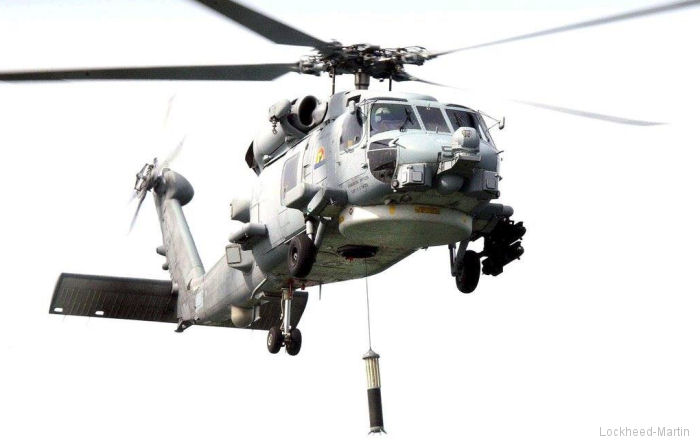 The MH-60R is the newest US Navy Seahawk replacing both the
SH-60B
and
SH-60F
as their primary antisubmarine helicopter in the also new HSM squadrons. It was originally envisioned as a re-built aircraft, but a cost/benefit analysis showed that it made more sense to build new ones.
It shares a common cockpit with the
MH-60S
and its roles includes anti-surface warfare, surveillance, communications relay, combat search and rescue, naval gunfire support and logistics support.
The
first production
helicopter delivered to the US Navy on August 2005.
As of 2012, the US Navy has seven operational carrier air wing squadrons, two expeditionary squadrons and two fleet replacement squadrons operating the MH-60R, with 85 flying operationally and 44 in training squadrons. 291 MH-60R aircraft are expected by 2017.
Specifications MH-60R Seahawk
List of Operators of MH-60R Seahawk
Global Distribution of MH-60R Seahawk