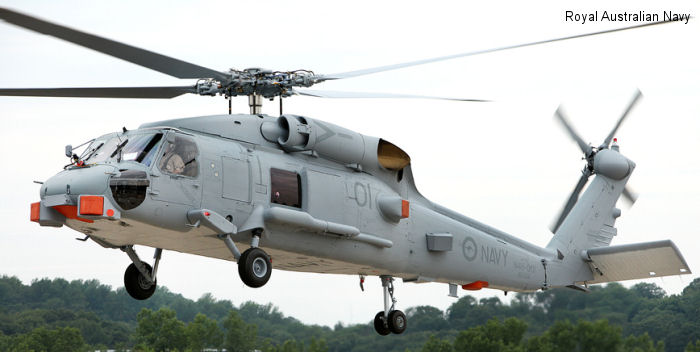 On June 16, 2011 was announced Australia signed a Letter of Acceptance (a formal agreement with the US Navy) for the purchase of 24 MH-60R Seahawks with first expected deliveries by 2014. Australia is already a
S-70B Seahawk
user since 1989.
Lockheed-Martin completed first
Australian cockpit
in February 2013 and the first 2 aircraft were delivered on December.
On October 2014, the first MH-60R arrived to Australia after almost a year of training at NAS Jacksonville, Florida.
On September 2016, the 24th, and final, was delivered in a ceremony held at RANAS Nowra.