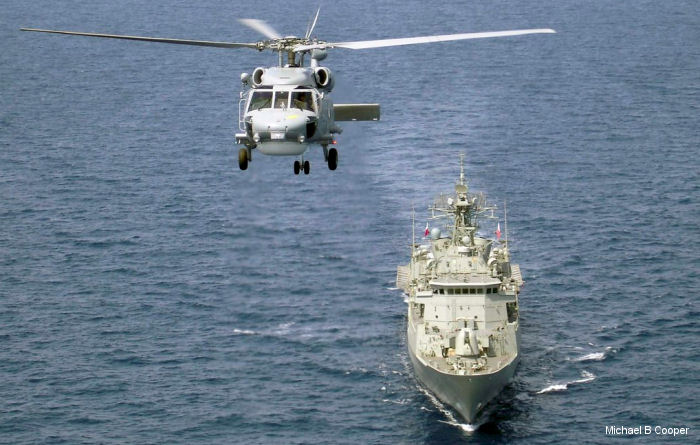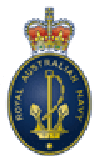 The Royal Australian Navy came into being on 10 Jul 1911, following an earlier phase as a Commonwealth Force and in Oct 1913, formal control of that fleet passed to Australia. It served with distinction during the two World Wars and played a key role in the Korean, Vietnam and Gulf wars. The RAN Fleet Air Arm emerged in 1947. The modern RAN is an active supporter of UN peacekeeping operations.

The decision to form a Fleet Air Arm of the RAN was approved by the
Australian
Government on 15 Aug 1947. It was to consist of two aircraft carriers operating 3 air groups (of Sea Fury and Firefly) with two shore bases in support and would consist of 4000 naval personnel. Initially it was to be supplemented by ex Royal Navy
FAA
personnel and initial specialist training would be carried out in the
UK
, whilst the RAN was building up its local facilities and expertise.

HMAS
Albatross
was commissioned on 31 Aug 1948 at
RANAS Nowra
as a shore base. HMAS
Sydney
(Australia's first light fleet carrier) left the UK for Australia on 12 Apr 1949 with the 20th Carrier Air Group embarked, arriving in Jervis Bay on 25 May 1949.

A plane guard
Dragonfly
was initially loaned to HMAS Sydney from 27 Sep 1951 during operations in Korea from
HMS Glory
, later replaced by a
USN
HO3S-1
. Bristol
Sycamores
appeared when 3 Mark 50s arrived off Garden Island, Sydney aboard
HMS Vengeance
(on loan to the RAN from the Royal Navy while HMAS Sydney was re-fitting) and flew off on 11 Mar 1953 to form the first ever Australian
helicopter squadron
at Nowra.

It was during 1953/54 that shortages of trained man power, budget constraints, a lack of clear focus of the naval aviation role and a lack of political will all combined to begin a slow decline in the RAN Aviation Branch. HMAS
Sydney
was already obsolete when completed and would not be modernised,
Vengenace
was only on loan, HMAS
Melbourne
had not yet been delivered and there was dithering over the balance between strike and anti-submarine warfare capabilities.
Melbourne
commissioned in Oct 1955 with a semi-angled flight deck, steam catapult and a complement of Sea Venom and Gannet and arrived in Sydney in May 1956. HMAS
Sydney
became a training carrier and the RAN was down to one operational carrier. She could never afford more.

As the transition to fixed wing jet aircraft rolled on, around 1955 plans to replace the Gannet with ASW helicopters in 1961 had been approved. The
Wessex
was evaluated with an eye to being able to remove its ASW fit for use as an assault helicopter, and back again.
Melbourne
, with some modification could serve also in the Commando carrier role, proven as a concept at
Suez
.

By 1958/59 there was competition to provide air support for the fleet from the
RAAF
and serious doubt in government whether the RAN Fleet Air Arm would survive past 1963, when current fixed wing aircraft would require replacement. Looking to the US rather than to Britain for small fixed wing types and extending the operational life of its carrier seemed like the best solution if it could be driven through despite dwindling budgets, political opposition and inter-service rivalries. It entered the 1960s in considerable uncertainty. Then in June 1961 after a huge effort by the Naval Staff, the Wessex was ordered, two
Scouts
were supplied for coastal survey work in 1963 and after rejecting the
Wasp
, the
UH-1B
was ordered to provide initial training for the Wessex crews.

By Nov 1967 with a war in Vietnam uncomfortably close to Australia, the RAAF's bluff had been called and was found wanting, RAN pilots were being trained in the US and
Canada
, HMAS
Melbourne
had re-equipped with A-4 Skyhawks and S-2 Trackers, an upgrading to the facilities at Nowra had started and whilst the improved Wessex 31B had started to appear, its replacement was already being planned for around 1972.

By Mar 1971, the on-off commitment with Australia's aircraft carriers looked on again with a replacement programme for HMAS
Sydney
announced by the government. However, there was little mention of an air attack capability with the focus on maritime patrol, ASW and assault. This also influenced the Wessex ASW replacement study which had been ordered, with candidates the
Sikorsky SH-3D
,
Westland Sea King
and
Aerospatiale Super Frelon
. It came amidst a background of British withdrawl from the Far East and the adoption of
US Navy
style unit nomenclature, (whilst retaining 800 series numbers for front line and 700 series numbers for second line supporting units) and by Nov 1971, the fraternal
Britain first
procurement bond which had existed with the UK
Ministry of Defence
was broken forever. The
Sea King Mk.50
decision was announced in Aug 1972, shortly after the decision was taken to replace the Scout in the hydrographic survey role with the
Kiowa
, aboard HMAS
Moresby
.

HMAS
Sydney
was withdrawn from service in Nov 1975 and the naval aviation future was looking bleak post-
Melbourne
, with only lukewarm support for carrier operations from within some of the senior echelons of the Navy and an apathetic Joint Services ministry (introduced in Feb 1976). As the warship replacement (FFG) programme agreed in 1972 gathered pace, helicopters to equip them had yet to be decided, with candidates including Kaman
SH-2 Seasprite
, Lynx, Sikorsky
SH-60B
systems. In Sep 1977, a further step in acquiring a new carrier was taken with 4 types being considered for the role. By late 1979 whatever was chosen for the FFGs, would also be a main contender to replace the Wessex's second lease of life as a utility helicopter and it would likely have to satisfy the budgetary need to converge on a model that would be suitable for
Army
and RAAF needs: a tall order indeed. The
Super Puma
also became a contender.

Despite a Sep 1980 announcement that
Melbourne
's replacement would be a VSTOL capable helicopter carrier, political opinion on defence became more focussed on the homeland than on projecting force overseas and support for a future carrier force began to evaporate. When the
South Atlantic
erupted in Apr 1982, Australia offered and Britain accepted the end of an agreeement to acquire HMS
Invincible
. In any case,
Melbourne
's Air Group was withdrawn and the A-4 and S-2 units were disbanded at
Nowra
in Jul 1982 and the ship went into reserve; it would never emerge. With the landslide change to a new government in the 1983 general election, the Navy lost its carrier and its entire fixed wing operations.

Apart from the Electronic Warfare training role, contractors and the RAAF took over the ex-Navy fixed wing tasking which finished on 31 Aug 1984. History repeated itself when it became apparent that the RAAF could not deliver on its commitment to provide air support for the fleet, whilst the Wessex of
HC723
also operated in support of the Army, whilst the Sea King crews had to get used to operating as a Flight, frequently visiting small ships. In Oct 1984, the FFG competition was awarded to the
S-70 Seahawk
, followed by a further order in May 1986. By contrast, the UH-1 Iroquois were retired in May 1989, followed by almost every Wessex in Dec 1989.

In Nov 1993 BAe Australia won a major contract to maintain the Navy's rotary wing fleet plus the two remaining EW HS-748s. It also took over responsibility for remotely piloted fleet targets at Jervis Bay and the Sea King simulator. The
Sea Kings
entered a major upgrade programme (LoTE) during 1995 to assume a utility role, and the Navy entered a period of under-capacity in almost all of its aviation branches, whilst the Nowra base was expanded from late 1996. The ANZAC competition between the
Super Seasprite
and the
Super Lynx
, which had been long-coming was awarded to Kaman in June 1997, followed by a
New Zealand
decision to procure the type.

In 2003, Royal Australian Navy ships equipped for helicopter operations included the Adelaide Class frigates (FFG) - HMAS
Adelaide
(01), HMAS
Canberra
(02), HMAS
Sydney
(03), HMAS
Darwin
(04), HMAS
Melbourne
(05) and HMAS
Newcastle
(06); the ANZAC Class frigates (FFH) - HMAS
Anzac
(150), HMAS
Arunta
(151), HMAS
Warramunga
(152), HMAS
Stuart
(153), HMAS
Parramatta
(154) and HMAS
Ballarat
(155); Landing Platform Amphibious (L) vessels - HMAS
Kanimbla
(51) and HMAS
Manoora
(52); HMAS
Tobruk
(50), the replenishment ship (OR) HMAS
Success
(304), and the Hydrographic Survey ships HMAS
Leeuwin
(245) and HMAS
Melville
(246).