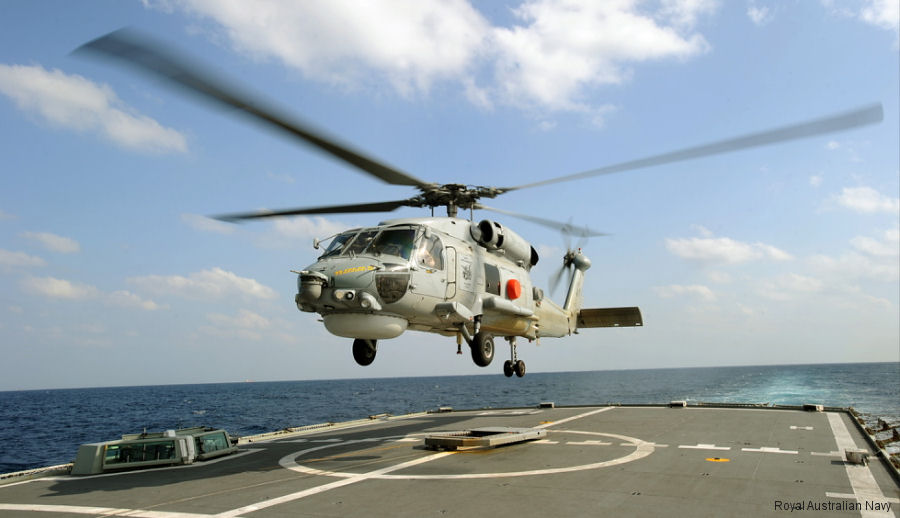 Formed in Oct 1939 as a
Royal Navy
unit, it transferred to RAN control in Aug 1948 when it reformed at
RNAS Eglinton
with Fireflies as part of the 20th Carrier Air Group. Reformed 9 Feb 1984 at Nowra as a rotary wing unit with Wessex 31B, stripped of their anti-submarine equipment, in the Utility and Army Support role. Disbanded in Jun 1987. Reformed 23 Jul 1992 from the Seahawk Introduction and Transition Unit (SITU) with the Sikorsky S-70 Seahawk.

First MH-60R joined 816 Sq on 4 Dec 2015 for the beginning of type transition; the first operational deployment followed in Jun 2016 aboard
HMAS Perth
. The first SH-60B was withdrawn in Aug 2012, while the end of SH-60B operations occurred on 29 Aug 2017, when
HMAS Arunta
Flt arrived back at Nowra from its
Operation Manitou
deployment.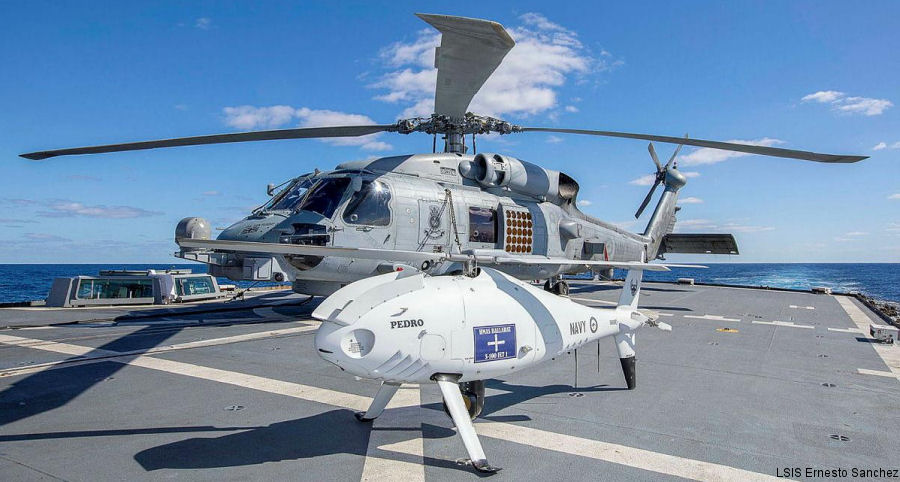 HMAS Ballarat in Talisman Sabre 2021, 03-Aug-21 : #TS21 Royal Australian Navy Anzac-class frigate HMAS Ballarat (FFH 155) took part of Exercise Talisman Sabre 2021 carrying a 816 Squadron MH-60R Seahawk helicopter and a 822X Squadron Camcopter drone
24th and Final MH-60R Seahawk to Australia, 28-Jul-16 : The 24th, and final, MH-60R Seahawk was delivery to the Royal Australian Navy. The Foreign Military Sales (FMS) program was started in June 2011 to replace the S-70B2