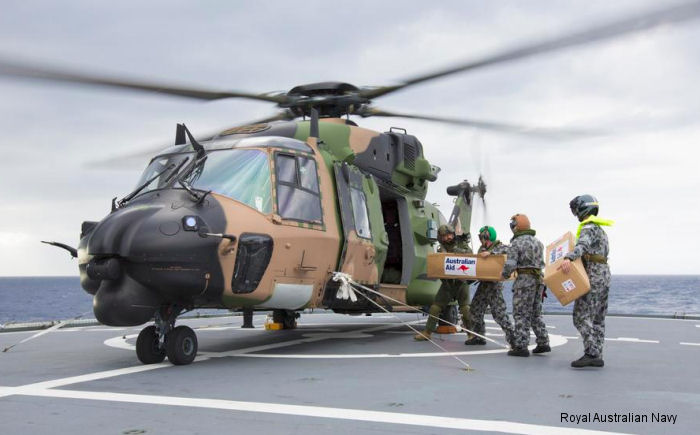 The NH90 was tested by the Royal Australian Navy for a replacement for the SH-60B but lost in competiton against the
Sikorsky MH-60R
which was selected in June 2011. Instead 808 Naval Air Squadron was reactivated with six
MRH90 Taipan
in the logistics support role
---
It was the
NFH
that was in competition with the MH-60R to replace the Australian fleet of S-70B-2 Seahawks. The MRH90 was originally seelcted to replace the Army's S-70A-9 Blackhawks, but the order was increased to also replace a squadron of 6 SK50A/B Sea Kings to perform the Maritime Support role.

Twelve More MH-60R Seahawks for Australia, 21-Sep-22 : #Seahawks As part of SEA 9100 Phase 1 (Improved Embarked Logistics Support Helicopter Capability), the Royal Australian Navy (RAN) will receive 12 new Sikorsky MH-60R Seahawks helicopters in 2025/2026 to replace the MRH90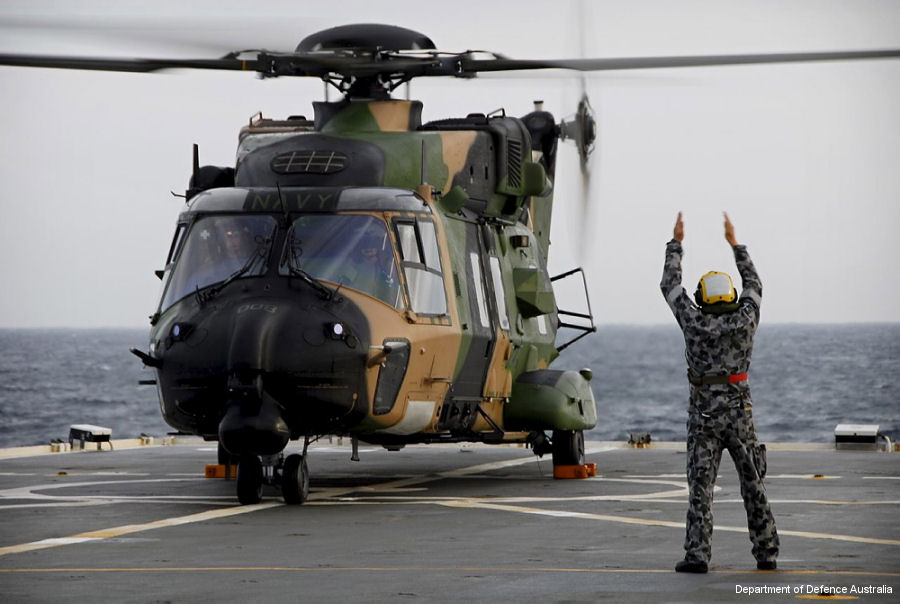 Australia MRH90 Grounded Again, 21-Jun-21 : With the multi-national Talisman Sabre military exercise to begin in Queensland, the Australian Defence Force grounded its MRH90 helicopter fleet as a safety precaution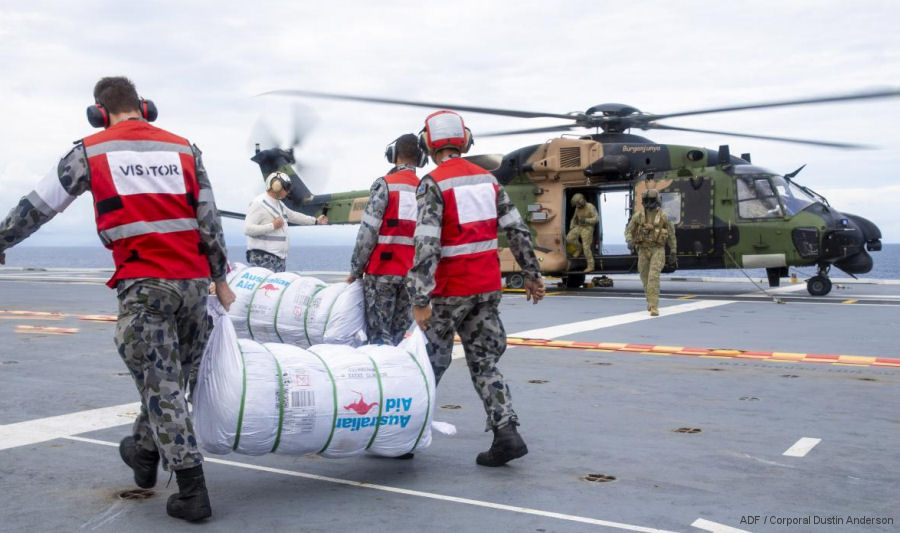 Australia Assists Fiji after Cyclone Yasa, 25-Jan-21 : #CycloneYasa Royal Australian Navy (RAN) MRH-90 Taipan helicopters from HMAS Adelaide delivered humanitarian aid supplies to Fijian communities that had been cut off by the damage caused by Tropical Cyclone Yasa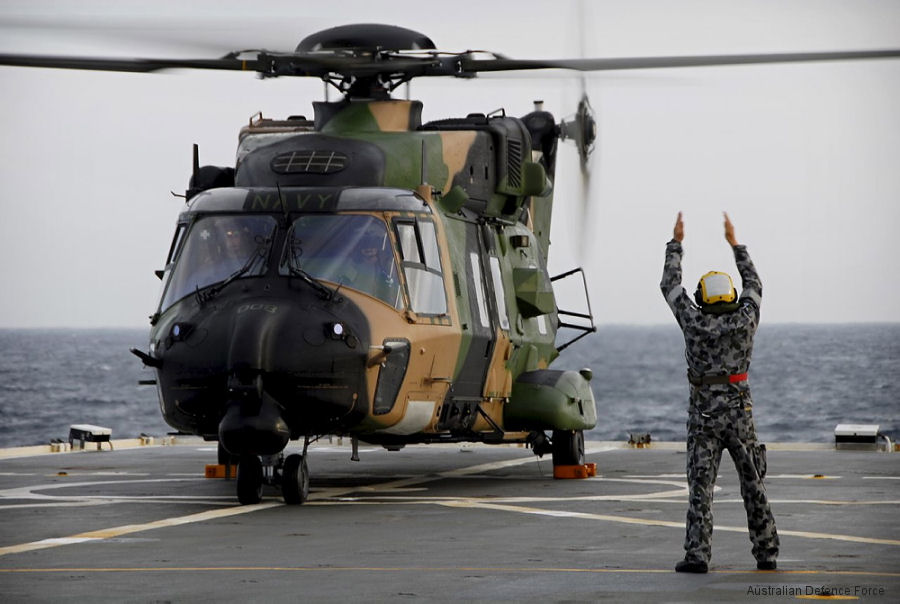 Australian DST Ensure Safe MRH90 Operations, 04-May-17 : Australian Defence Science and Technology (DST) Group has provide technical advice after the MRH90 helicopter experienced a series of serious incidents since its introduction into service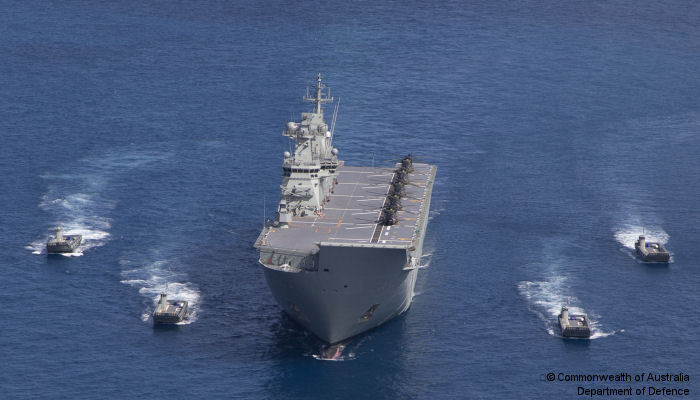 HMAS Canberra Initial Operational Capability, 31-Aug-15 : The Royal Australian Navy's Amphibious Ship, HMAS Canberra, has completed a graduated operational test and trials program to achieve a key milestone towards Initial Operating Capability (IOC).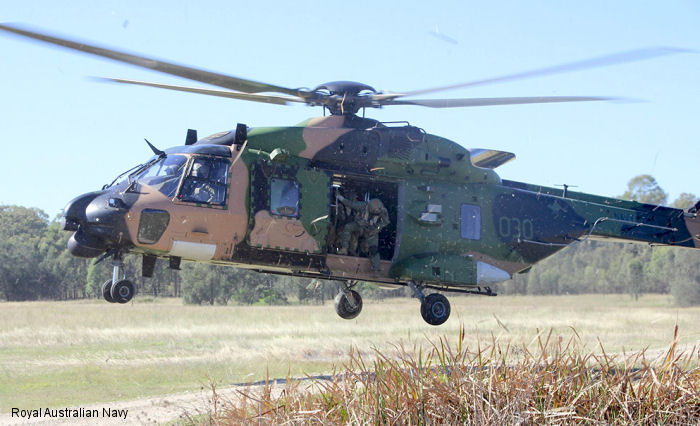 Australian Army Training with Navy MRH90, 05-Jun-15 : Royal Australian Navy s MRH90 helicopter from 808 Squadron has recently supported their Army colleagues from 8 Brigade during training serials at Singleton Barracks.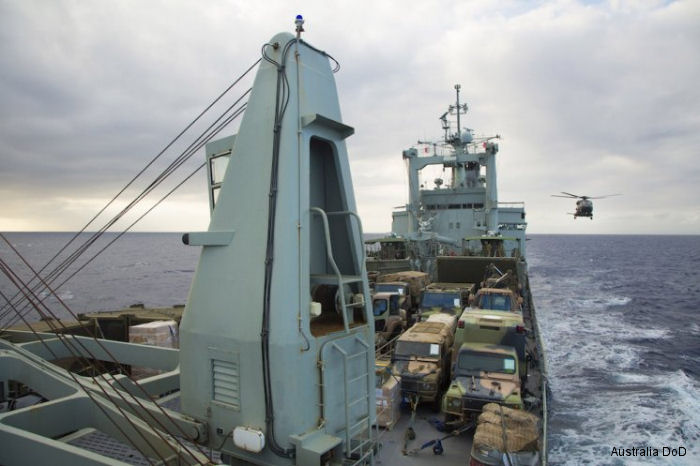 Australian Operation Pacific Assist 2015, 30-Mar-15 :

#CyclonePam Australian humanitarian assistance continues to flow into the most heavily affected areas by Cyclone Pam of Vanuatu. More than 500 ADF personnel are deployed as part of Operation Pacific Assist 2015