The last 5 operational Sea Kings withdrawn from service in December 2011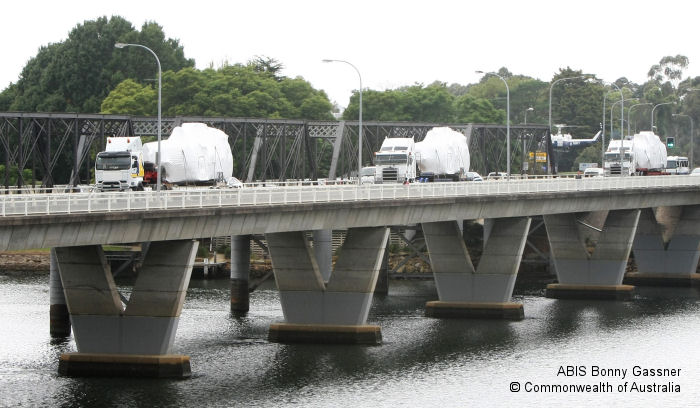 Australian Sea Kings shipped to UK, 01-Apr-14 : Shoalhaven residents had a last glimpse of 817 Squadron's fleet of Sea King helicopters as the aircraft made their final journey from HMAS Albatross, on what was a suitably sombre, grey and rainy day.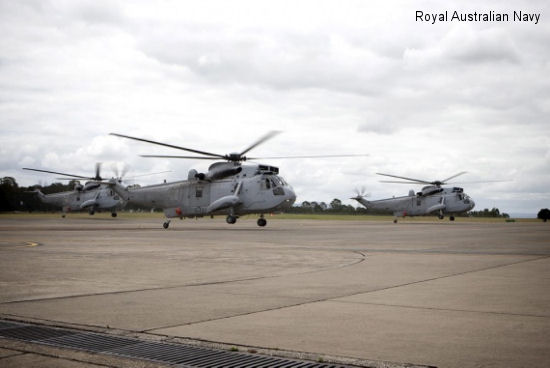 RAN sells last Sea Kings, 29-Jan-13 : Minister for Defence Materiel Jason Clare today announced that the Navy's remaining Sea King helicopters will be sold to Aerospace Logistics (ASL).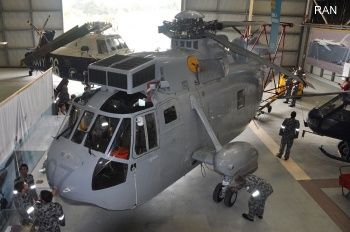 RAN Sea King 07 arrives at Fleet Air Arm Museum, 05-Apr-12 : Chief Petty Officer Simon Hustwit's years of experience manoeuvring a 22.15 metre helicopter were obvious when he reverse-parked Sea King Shark 07 at the Fleet Air Arm Museum yesterday.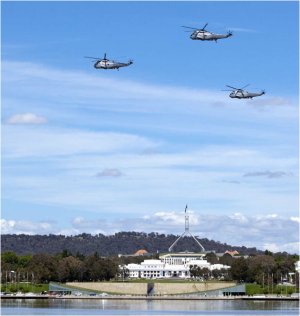 Sea Kings and 817 Squadron make their Final Flight, 15-Dec-11 : Residents of Sydney, Canberra and the Shoalhaven had their last chance to see the Royal Australian Navy's Sea King helicopters in the air today as they said farewell to the nation with a formation flypast.