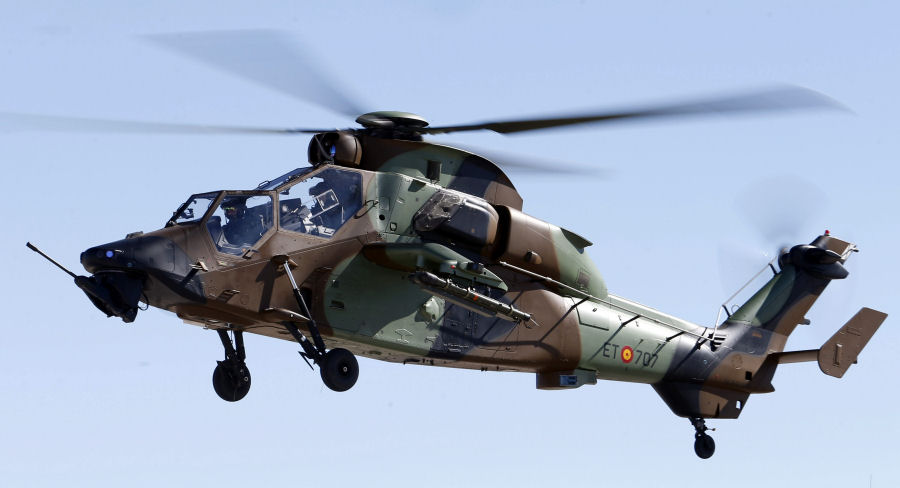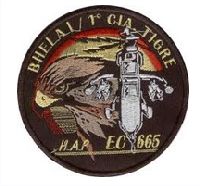 In September 2003, Spain, partner at the EADS group, selected a version of the Tiger HAP combat support helicopter to be called the HAD which will be armed with the Trigat LR and Mistral missile systems. FAMET ordered 24 helicopters which will have an uprated Enhanced MTR390 engine and a heavier payload. Deliveries were scheduled for 2007-08.
On May 2007, Spanish Army received first three Tiger helicopters.
As of 2010, contract was reduced to six HAP and eleven HAD.
On June 2012, Spanish Army achieved the Full Operational Capability (FOC) with the Tigre.
On January 2020, Airbus España delivered the 18th and last Tigre HAD completing the order for 24 helicopters.
Airbus Global Support Contract for Tiger, 03-Dec-19 : #Tiger OCCAR (Organisation Conjointe de Coopération en matière d'Armement / Organisation for Joint Armament Co-operation) signed long-term support contract for Tiger helicopters of France, Germany and Spain armies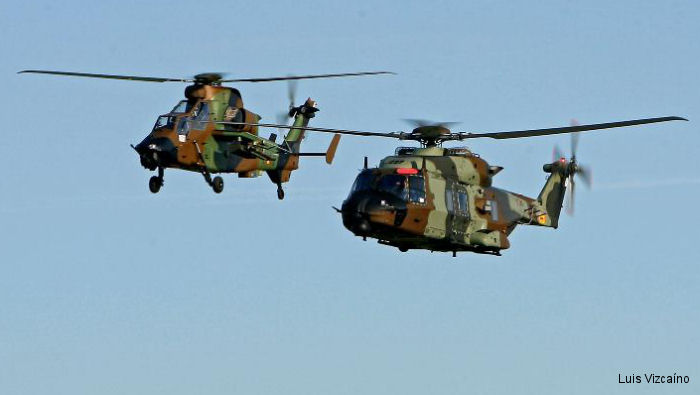 One NH90 and Two HAD-E Tiger Delivered to FAMET, 18-Dec-14 : Official delivery of the first two Tiger helicopters in the new HAD-E version and the first NH90 GSPA tactical transport helicopter to the Spanish Army Airmobile Force (FAMET).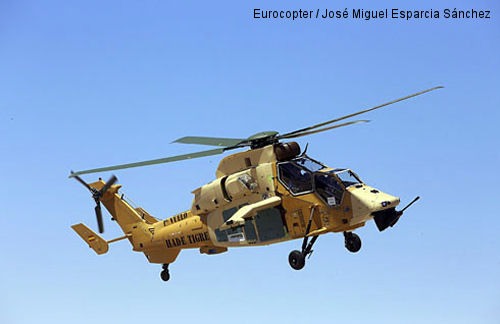 Spanish-assembled Tiger HAD/E first flight, 30-Jul-13 : Albacete, Spain - Eurocopter's Tiger combat helicopter program has reached an important new milestone with the maiden flight yesterday of the initial Tiger HAD/E variant assembled at Eurocopter's Spanish facilities in Albacete, Spain.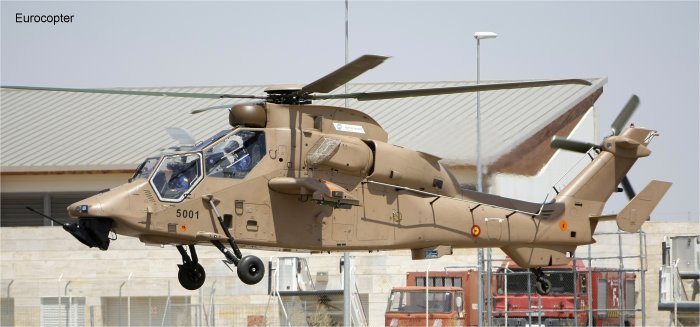 Tiger HAD Tests Begin in Spain, 16-Sep-10 : The first HAD support and attack version of the Eurocopter's Tiger initiated flight test program at Eurocopter's Albacete facility in Spain