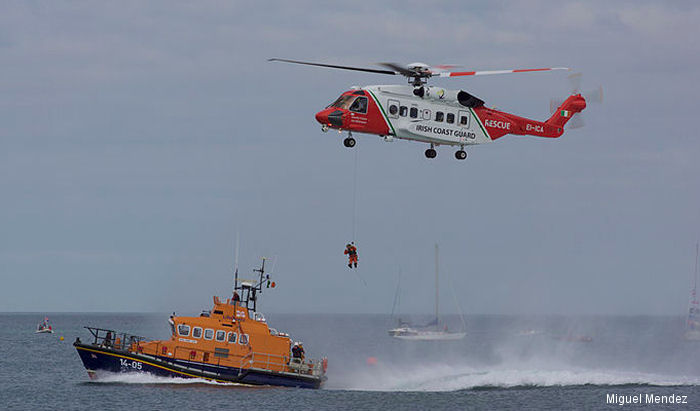 Operated by
CHC Ireland
as the previous S-61, a S-92A is located at each of the four IRCG bases while a 5th is used as a spare replacement aircraft. They were registed EI-ICG, EI-ICU, EI-ICA, EI-ICR, EI-ICD with the last letter of each registration spelling out "GUARD". The first one, ICG was delivered factory-fresh but the others are former UK
HM Coastguard
operated by CHC Scotia.
Only in 2015 the four bases completed almost 900 rescues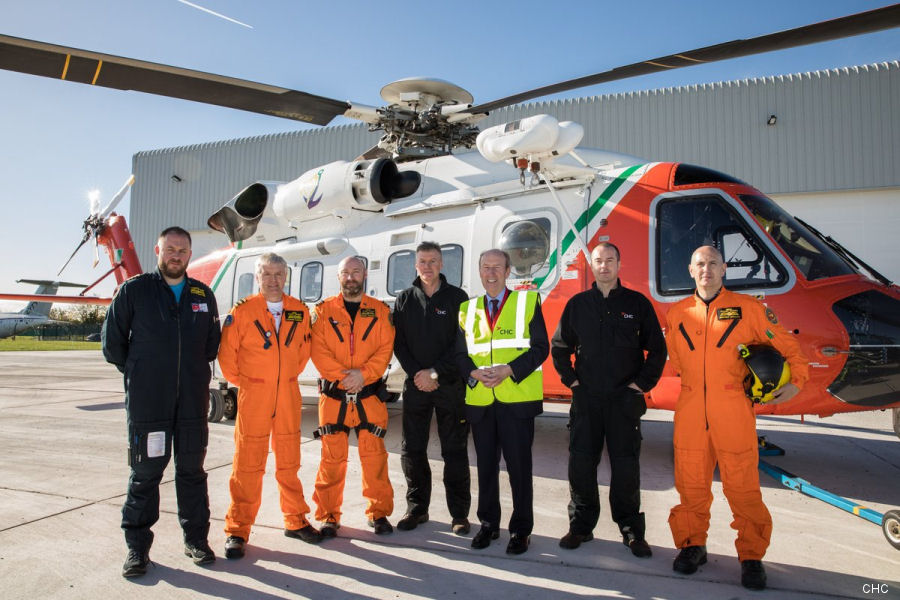 CHC Opens New SAR Base in Dublin, 19-Oct-18 : #Dublin CHC opened its new search and rescue (SAR) base at Dublin Airport, Ireland. CHC operates S-92 helicopters on behalf the Irish Coast Guard since 2012 and S-61 before that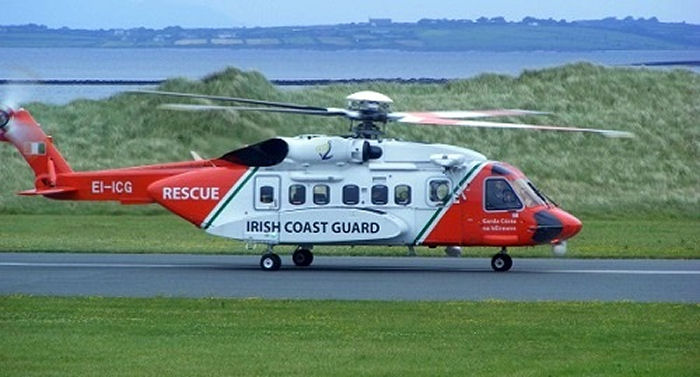 CHC Ireland Winchman Receives SAR Trophy, 31-May-17 : CHC Ireland and Coastguard winchman Gary Robertson received the 2016 Billy Deacon SAR Memorial Trophy for actions performed with his S-92, Rescue 118, on April 9, 2016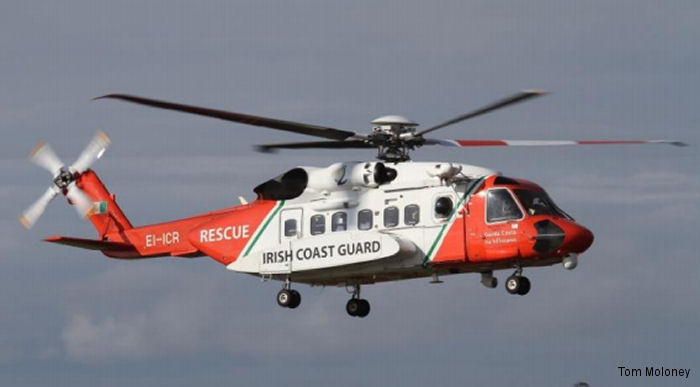 Ireland Coast Guard Rescue 116 Crash Report, 13-Apr-17 : Air Accident Investigation Unit (AAIU) Preliminary Report Accident of Irish Coast Guard S-92A EI-ICR determined it struck terrain that wasn't in its enhanced ground proximity warning system (EGPWS) database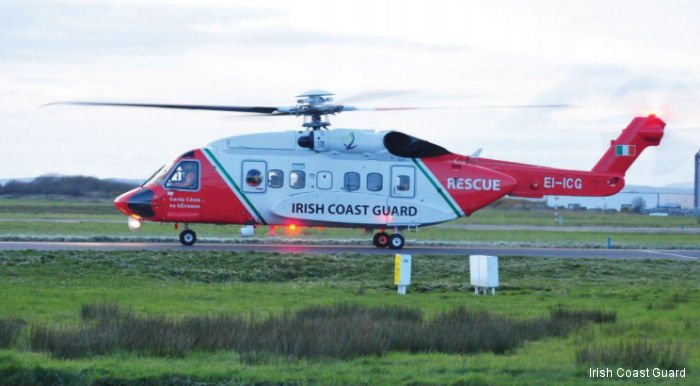 Irish Coast Guard Completes 1,000 Missions, 30-Dec-15 : Ireland Coast Guard reaches 1000 helicopter rescue missions in a single year; the first time since the Coast Guard's helicopter service commenced in 1991.
C/N
Mod
Built
ID In this Organisation
In other Org


92-0045
s-92a
2006
EI-ICA: Irish Coast Guard, Operated by CHC Ireland

G-SARB: CHC Scotia from Sep07, Sikorsky serial N80562 operated +


---

G-SARB: HM Coastguard op by CHC Scotia; 2010 Isle of Lewis, Sco+


---

EI-ICA: CHC Ireland 2013, for Irish Coast Guard

92-0052
s-92a
2006
EI-ICD: Irish Coast Guard, Operated by CHC Ireland

G-SARC: CHC Scotia from Nov07, Sikorsky serial N45168; operated+


---

G-SARC: HM Coastguard operated by CHC Scotia; 11dec12 an Unst S+


---

EI-ICD: CHC Ireland 2013, for Irish Coast Guard

92-0150
s-92a
2011
EI-ICG: Irish Coast Guard d/d Feb12

N150AL: Sikorsky 2011


---

EI-ICG: CHC Ireland, for Irish Coast Guard

92-0051
s-92a
2007
EI-ICR: Irish Coast Guard, Operated by CHC Ireland

G-CGOC: CHC Scotia from Nov07, Sikorsky serial N45165; operated+


---

G-CGOC: HM Coastguard 2007-2013, op by CHC Scotia


---

EI-ICR: CHC Ireland 2013, for Irish Coast Guard

92-0259
s-92a
2014
EI-ICS: Irish Coast Guard; 20jan18 at Waterford

N259CV: Bristow Oct14-Feb16


---

VH-NBP: Bristow Australia from Feb16; Coast Guard rescue


---

EI-ICS: CHC Ireland by Oct17. Repl c/n EI-ICR

92-0034
s-92a
2006
EI-ICU: Irish Coast Guard, op by CHC

N8010S: Sikorsky Feb/Jun 2007; Mar07 on display at Heli-Expo 20+


---

G-CGMU: CHC Scotia from Jun07, operated on behalf HM Coast Guar+


---

G-CGMU: HM Coastguard op by CHC Scotia


---

EI-ICU: CHC Ireland for Irish Coast Guard from Jul13