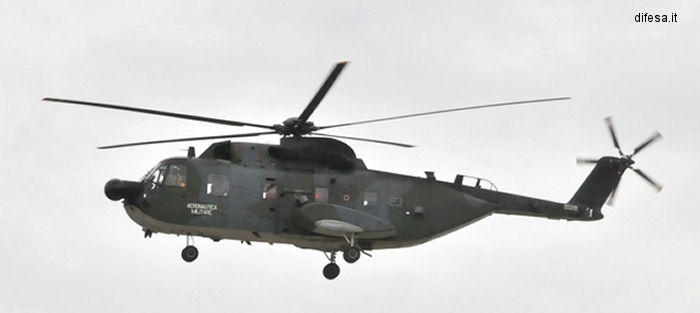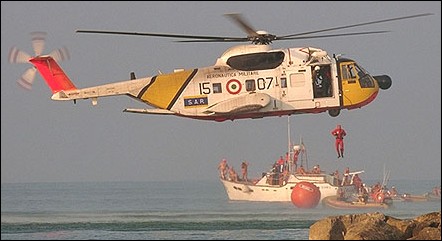 35 AS-61R (basically
HH-3F
) airframes delivered from 1977. First 20,
batch Alpha
, for national territory search and rescue (SAR) duties. Last 15,
batch Bravo
received from 1995 configured for Combat Search and Rescue (CSAR) with additonal avionics and protection. 24 units have been upgraded from 2006 as
batch Charlie
with new avionics in order to remain in service until replacement with
AW139
/ AW149 around 2015. Two additional AS-61 in VIP configuration for 93 Gruppo.
A farewell ceremony was held on Sept.26 2014 at Pratica di Mare. 185,000 flying hours and 7,000 lives were saved both in Italy and abroad during 37 years of service.
Last flight performed by MM81337 15-25.
On October 2015, 20 airframes were offered for sale by auction