The Westland Commando Mk2 is known as the Sea King HC.4 in Fleet Air Arm service. Orders were placed in Jul 1978 and the first operational HC.4 with Gnome H1400-2 engines, was delivered to RNAS Culdrose on 3 Dec 1979 for 846 Squadron.

Modifications to the basic Sea King HC.4 airframe to keep up with recent operational experience have included replacing the original 6 bladed tail rotor for a 5 bladed one, new Carson main blades partly to combat leading edge degradation by dust, internal improvements and a port door gun. Airframes with all of these are known as the HC4+.

Towards the end of 2009, after years of media criticism of inadequate numbers in the UK Helicopter forces for the jobs they were being asked to perform, it was announced that the Commando Sea Kings would be retired and be replaced by ex
RAF Merlin
, initially as is, and then later (c 2017) by conversions to a fully marinised model (ie no new builds). The larger Merlin lift would result in a smaller fleet with fewer active crews, achieving the same result while saving money.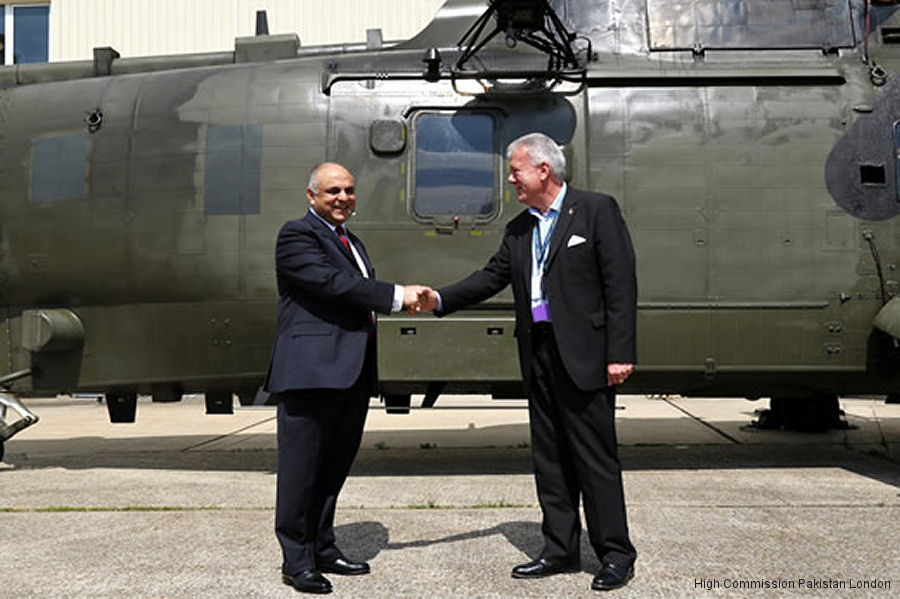 Pakistan Navy New Sea Kings Refurbishment, 08-Jun-17 : Pakistan Navy acquired 7 former Royal Navy Sea Kings. Three are being refurbished by Vector Aerospace at its Fleetlands facility in Gosport, UK in order to return to service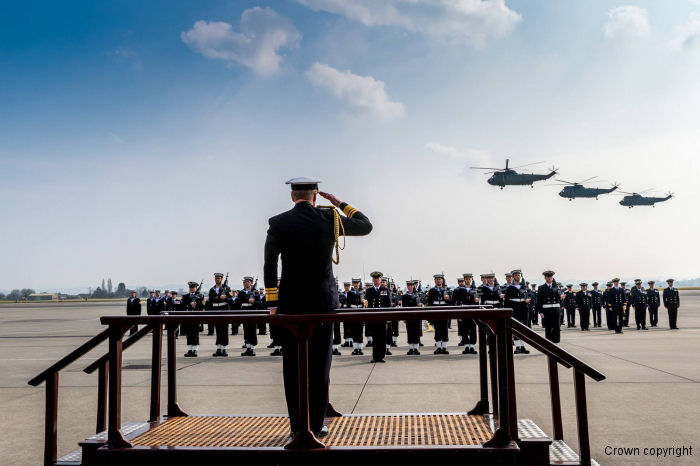 Royal Navy Retired Sea King HC.4, 24-Mar-16 : Royal Navy Fleet Air Arm decommissioned 848 Naval Air Squadron and retired the Junglie Westland Sea King HC.4 with a ceremony at RNAS Yeovilton