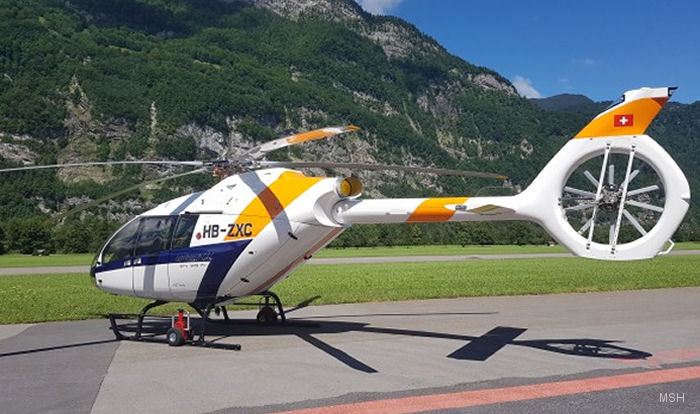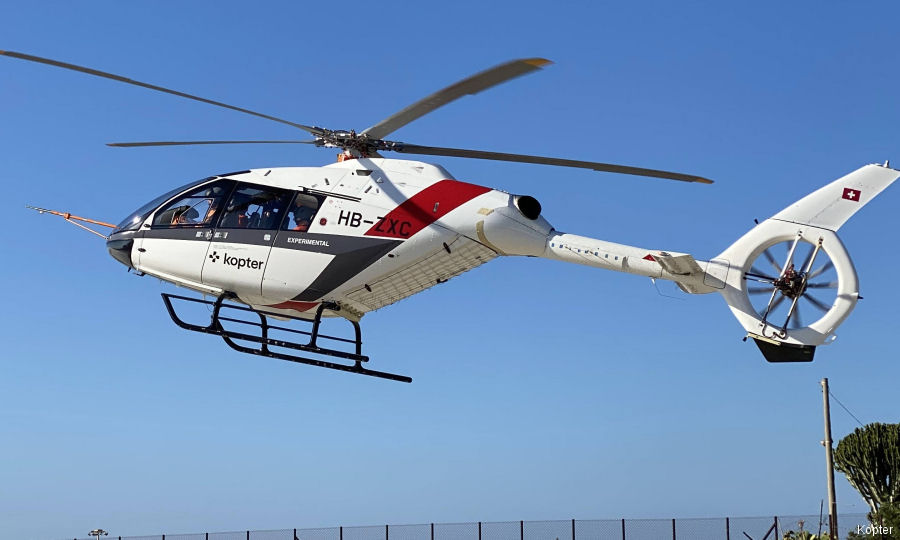 Kopter SH09 Shows New Features, 17-Sep-20 : #SH09 The Kopter (Leonardo) SH09 P3 prototype is back home in Switzerland after successfully completing flight testing in Pozzallo, Sicily, Italy. P3 now features an engine cowling extension for improved aerodynamics, a variable asymmetric tail plane at the best available incidence, the removal of the end plates and a larger upper vertical fin to improve stability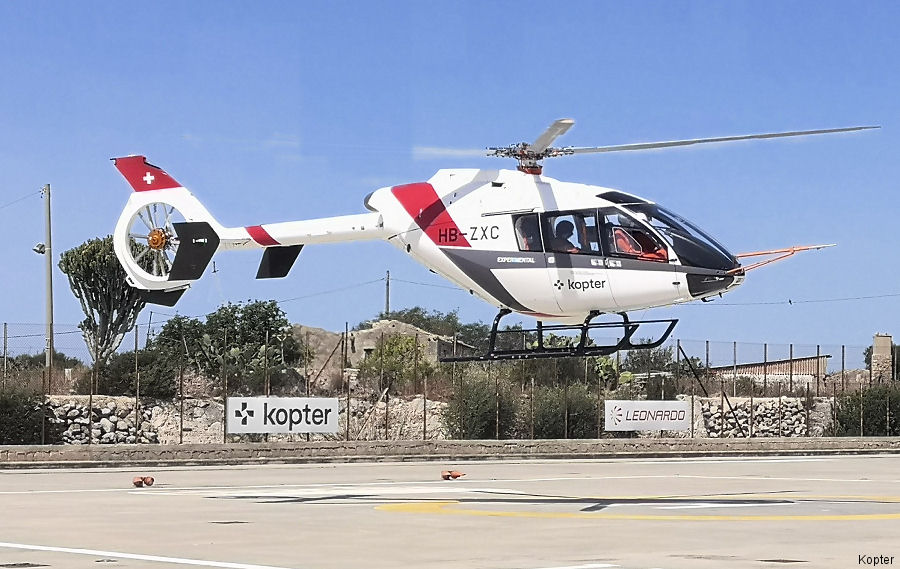 Kopter SH09 Resumes Test Flights in Sicily, 23-Jun-20 :

#SH09 The Kopter SH09 P3 prototype, now owned by Leonardo, resumes its flight test campaign in southern Italy halted since March due to the Coronavirus pandemic. The helicopter will receive a new tail rotor head, core avionics, final main rotor head and flight controls.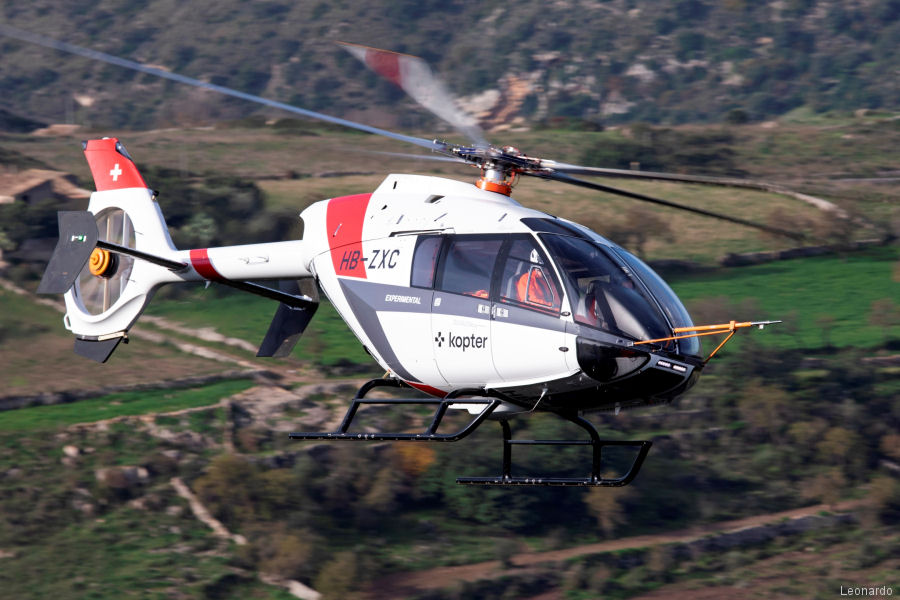 Leonardo to Acquire Kopter, 28-Jan-20 : Heli-Expo 2020 Leonardo buys 100% of the Swiss helicopter company Kopter from Lynwood to strengthening core business and sustaining leadership in key areas. Known originally as Marenco SwissHelicopter, has the SH09 light helicopter under development
C/N
Mod
Built
ID In this Org
In other Org


01
2013
HB-ZXA: Marenco Swisshelicopter AG from Sep13; f/f 02oct14

02
2016
HB-ZXB: Marenco Swisshelicopter AG P2 f/f

03
2016
HB-ZXC: Marenco Swisshelicopter AG P3