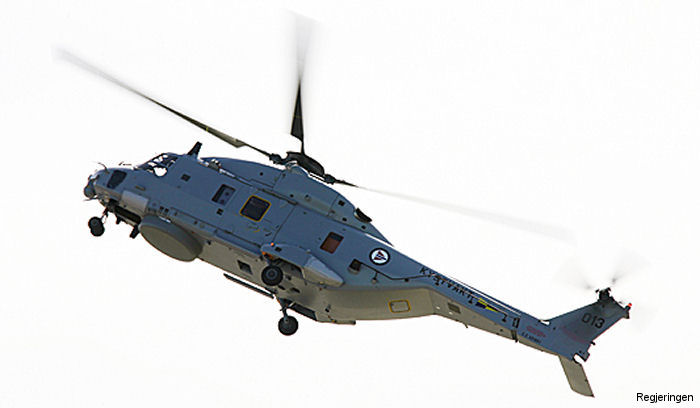 Six
NFH (ASW)
to be used by 334 Squadron from the Fridtjof Nansen class frigates and eight
NFH (CG)
to replace the
Westland Lynx
on 337 Squadron for Kystvakt (Coast Guard) duties were ordered in 2005 but dating from 2001.
Deliveries should have been completed in 2008, but as of 2012 only one aicraft have been delivered and Norway has warned NH Industries that if performance and capability are not resolved could face the cancellation of its order.
As of 2017 only six (in CG configuration) have been delivered. The rest are expected through 2020 with a full operational capability by 2022.
Norwegian NH90s (as all export naval aircraft) are built by Leonardo in
Vergiate
, Italy.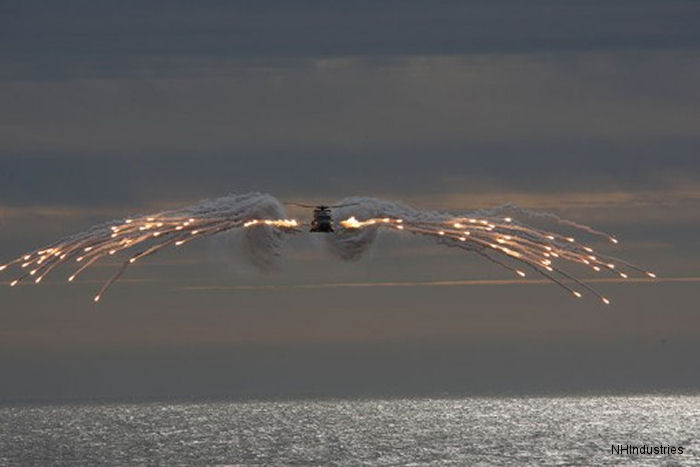 Norwegian NH90 Self Protection Suite, 26-Feb-16 : The Norwegian Self- protection suite is a state of the art system able to detect and counter a wide variety of RF, Laser and IR guided threats.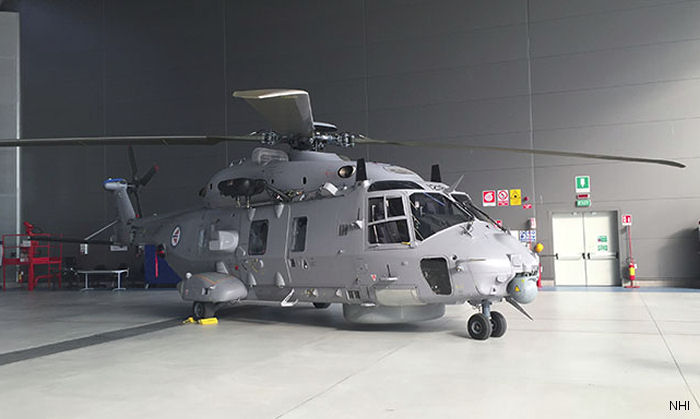 NHI Delivers the Sixth NH90 to Norway, 04-Feb-16 : The delivery of this sonar equipped NH90, 6th of 14, marks the end of the first phase of the Norwegian programme and will commence embarked operations for the Norwegian Coast Guard later this year.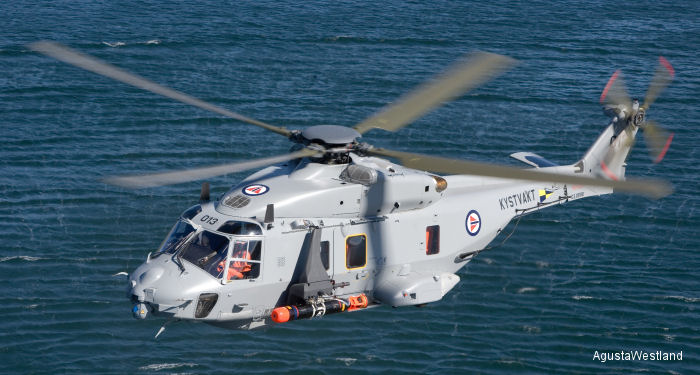 Kongsberg and AgustaWestland Cooperation, 16-Jul-14 : Kongsberg Defence Systems and AgustaWestland today signed a protocol for extending and increasing co-operation relating to Maintenance, Repair and Overhaul (MRO) of dynamic components (including various gear boxes) for the NH90 helicopter and a range of AgustaWestland helicopters.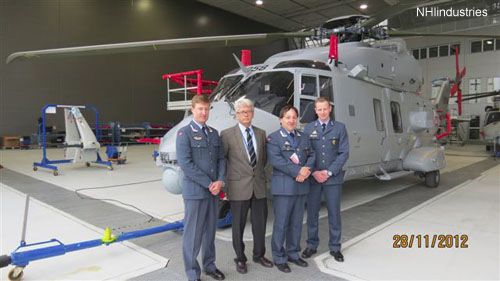 Second NH90 NFH delivered to Norway, 29-Nov-12 : NHIndustries is proud to announce the delivery of the second NH90 NFH (Nato Frigate Helicopter) helicopter to the Norwegian Armed Forces. The delivery ceremony took place on November 28 at AgustaWestland's Tessera facility where it was assembled.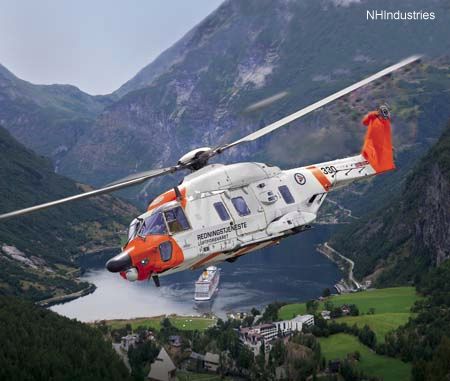 Norway pre-selects the NH90 for future SAR capability, 29-Feb-12 : NHIndustries is pleased to announce that Norway has preselected the NH90 helicopter for the ongoing NAWSARH (Norwegian All Weather Search And Rescue Helicopter) competition aiming at replacing Search and Rescue helicopters operated by the RnoAF 330 th Squadron.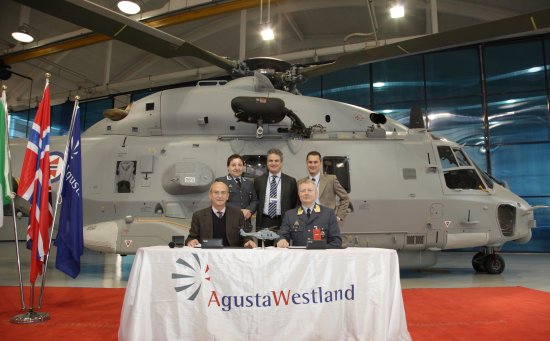 Norway Takes Delivery of Its First NH90, 02-Dec-11 : AgustaWestland, a Finmeccanica company, is pleased to announce the delivery of the first NH90 NFH helicopter to the Norwegian Armed Forces. The delivery ceremony took place 30th November at AgustaWestland's Vergiate facility in the presence of Brigadier General/Commander Frode R Flǿlo, NDLO Air Systems Division.
C/N
Built
ID In this Organisation
In other Org


1013
2006
013: 1013/NNWN01 KYSTVAKT (Coast Guard) also c/n 440013 , Italian+

1027
027: 1027/NNWN002 KYSTVAKT (Coast Guard) test serial CXS81752, F+

1049
049: 1049/NNWN003 KYSTVAKT (Coast Guard) 2012 at Eurocopter

1057
057: 1057/NNWN004 KYSTVAKT (Coast Guard) 2013 at Eurocopter; 337 +

1058
058: 1058/NNWN005 KYSTVAKT (Coast Guard) 2012 at Eurocopter; 337 +

1087
087: 1087/NNWN006 KYSTVAKT (Coast Guard), test serial CSX81745; 3+

1216
1216: 1216/NNWN008 KYSTVAKT (Coast Guard), test serial CSX81751; F+

1171
171: 1171/NNWN008 KYSTVAKT (Coast Guard); 337 Skv

1217
217: 1217/NNWN07 ASW for 334 skv, italian test serial CSX81843; A+

1352
352: 1352/NNWN09? ASW 334 Skv d/d 22jan18