Known as Hkp.14 in Swedish service, ordered in 2001 but not expected to be fully operational until 2020 and ordering UH-60M Black Hawk to fulfill the gap.

The HKp.14 was the first NH90 HCV variant (High Cabin Version). 18 TTH ordered, intially 13 (BSWA type #42-54) in Army configuration and 5 (BSWN type #55-59, in grey livery) for a maritime role equipped with sonar. In 2014 the order was changed for 9 BSWA (Hkp14E) and 9 BSWN (Hkp14F).

As of December 2015, 10 were delivered including the first in full ASW configuration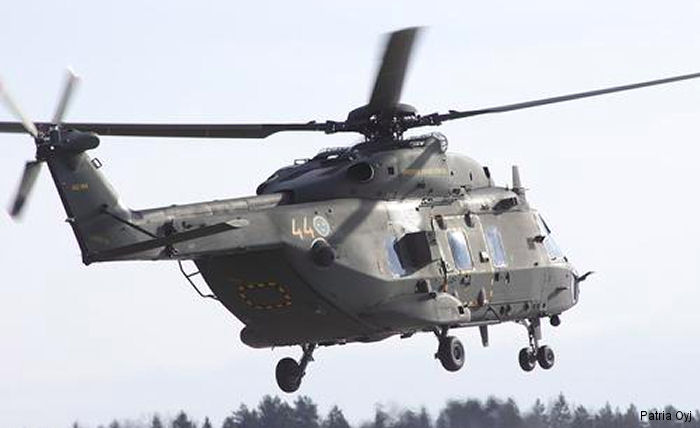 Patria NH90 Spare Parts for Sweden and Finland, 06-Oct-15 : Patria Helicopters from Finland, a NH Industries (NHI) Authorized Nordic NH90 Service Center, has signed an agreement to supply NH90 spare parts for Swedish Armed Forces.
Saab Signs Swedish NH90 Maintenance Contract, 20-Jul-15 : Saab has signed a contract to provide component maintenance for the tactical mission system (TMS) on NH90 helicopters (known as Hkp 14) of the Swedish Armed Forces.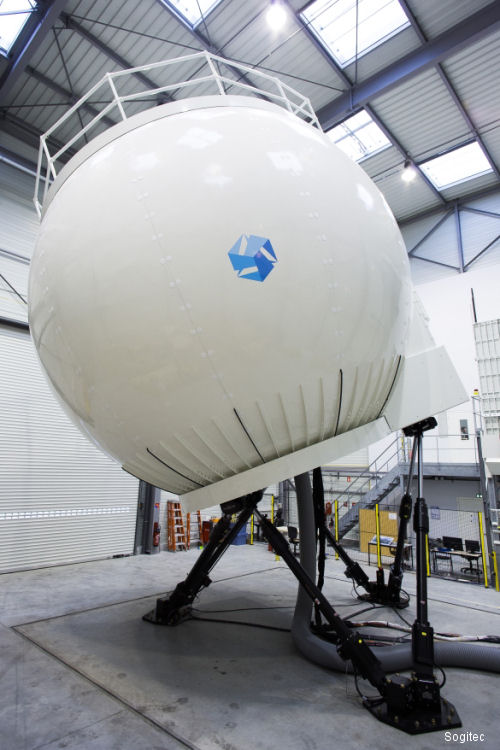 Sogitec NH90 Training Services for Sweden, 09-Feb-15 : Sogitec Industries has been awarded a contract for training Sweden NH90 crew at the French Army NH90 Joint Training Center (Centre de formation interarmées, CFIA) in Le Cannet-Des-Maures
C/N
Mod
Built
ID In this Organisation
In other Org


1012
2005
141041: 1012/BSWA001 Hkp14A, o/o

F-ZWTG: Eurocopter France f/f 18mar05; Jun05 at Le Bourget, Par+

1016
141042: 1016/BSWA002 Hkp14A, test serial F-ZWTK; 2007 at Paris Le +

1022
141043: 1022/BSWA003 Hkp14A; 03jun12 pictured as 2.Hkpskv /43 at Li+

1028
141044: 1028/BSWA004 Hkp14, test serial F-ZWTL

1048
141045: 1048/BSWA005 Hkp14, test serial F-ZWTI Patria Finland

1053
141046: Hkp14A; 2012 2.Hkpskv /46 green livery

1056
141047: Hkp14A /47, test serial F-ZWTR

1071
141048: 1071/BSWA08 Hkp14A

1064
141049: 1064/BSWA09 Hkp14A

1028
142044: SAF Hkp14A type rereg from 141044; 03jun12 pictured (top) as+

1048
142045: SAF HKP14A type, rereg from 141045; 03jun12 pictured with 2.+

1109
142055: Hkp14B /55, test serial F-ZWBB

1091
144050: 1091/BSWA10 Hkp14D, test serial F-ZKCK, 141050; grey livery

1096
2013
144051: Hkp14D d/d 17dec13, first NH90 TTT/IM type, ex 141051; Jun14+

1080
144052: 1080/BSWA12 Hkp14D, ex 141052; Jul15 3.Hkpskv

1169
144054: 1169/BSWA14 Hkp14D , ex 98+69, 2014 3.Hkpskv /54 grey liver+

1197
146056: 1197/BSWN02 Hkp14F, ex 142056; Jan16 3.Hkpskv

1249
146059: 1249/BSWN05 Hkp14F