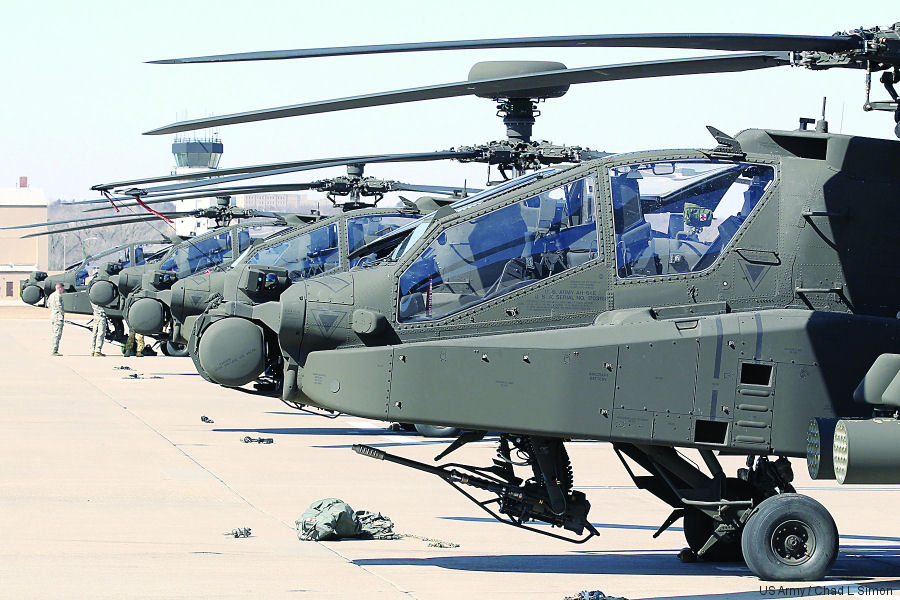 AH-64E Fire Control Radar Systems, 18-Jul-18 : FIA 2018 LONGBOW LLC, a joint venture of Lockheed Martin and Northrop Grumman, awarded $170M contract to provide AH-64E Apache' Fire Control Radar for US Army, British Army, Qatar and Saudi Arabia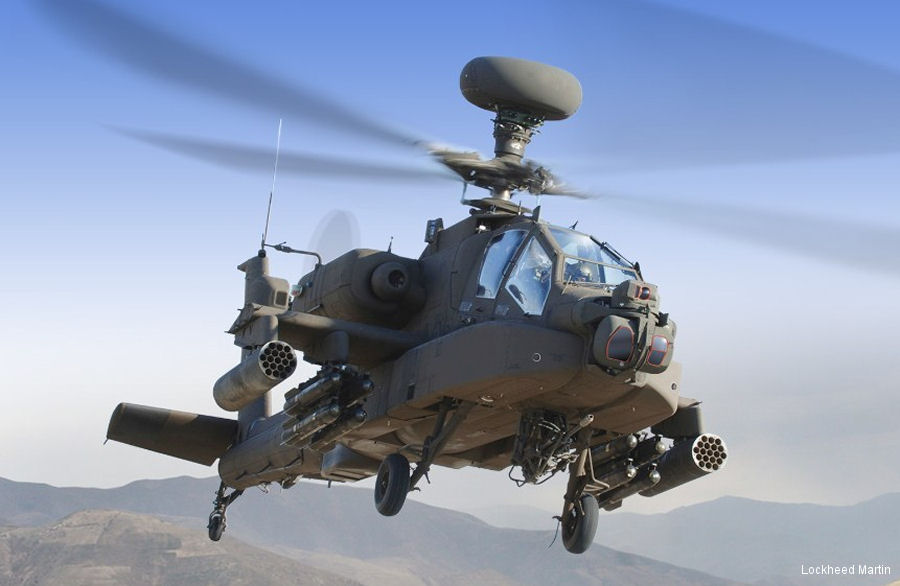 Apache' M‑TADS/PNVS Next-Generation Sensor, 09-Oct-17 : Lockheed Martin received $337M for first batch of AH-64E Apache' Modernized Target Acquisition Designation Sight/Pilot Night Vision Sensor (M‑TADS/PNVS) systems for the US Army, UK and Saudi Arabia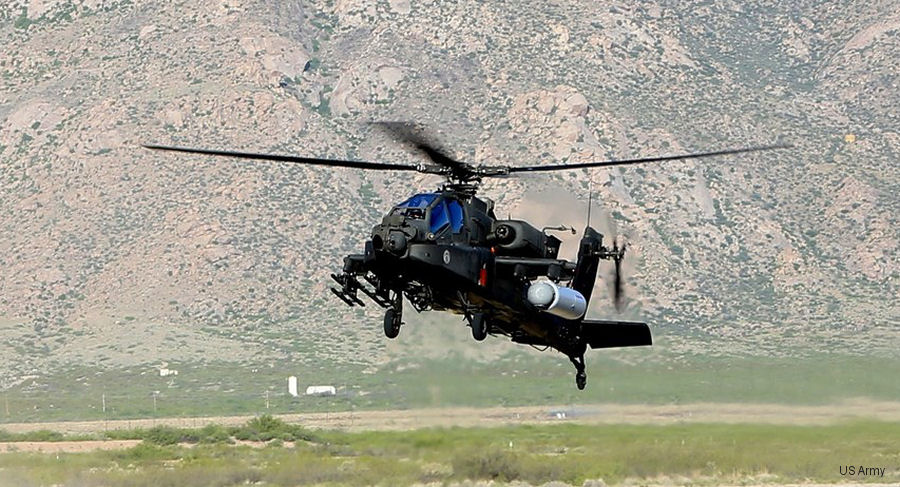 First Ever Helicopter Laser Firing, 26-Jun-17 :

Raytheon and US Special Operations Command completed a successful flight test of a high energy laser system onboard an AH-64 Apache helicopter at White Sands Missile Range, New Mexico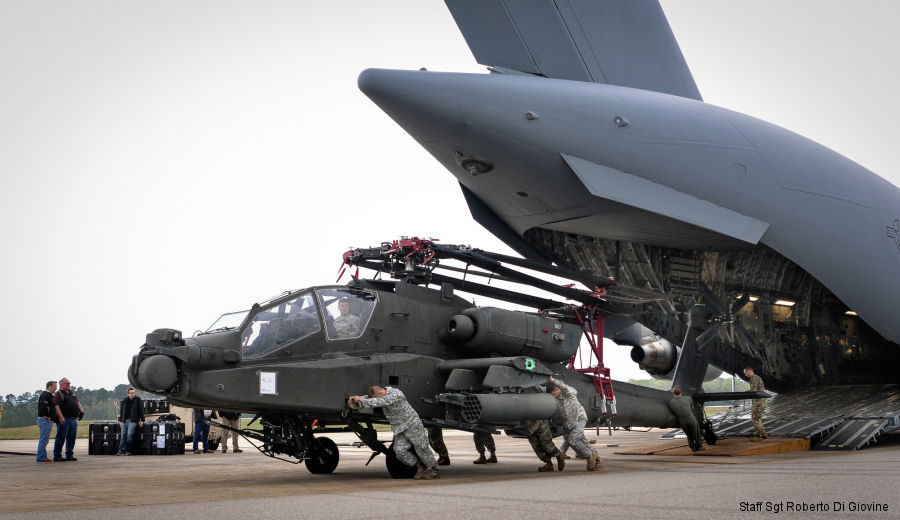 South Carolina Guard Folding Apache' Blades, 07-Apr-17 : South Carolina Army National Guard 1-151st Attack Reconnaissance Battalion (ARB) trained on a new blade folding kit for the AH-64 Apache at McEntire Joint National Guard Base (JNGB)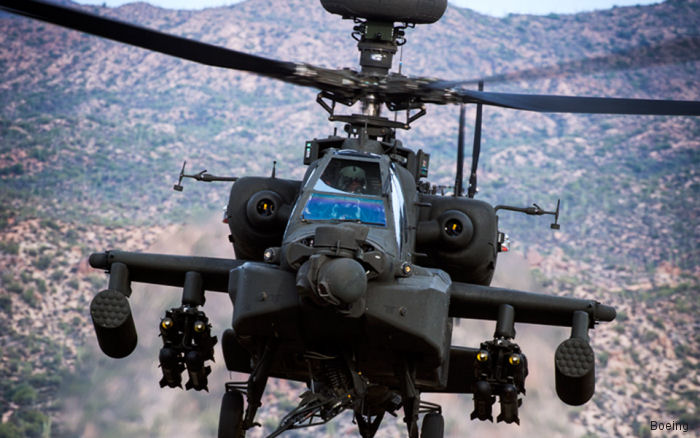 US Army Sign $3.4B Contract for 268 AH-64E, 16-Mar-17 : In the first multi-year agreement for the Apache "E" variant. The U.S. Army will receive 244 remanufactured Apaches while 24 new ones will go to the international customer during next 5 years.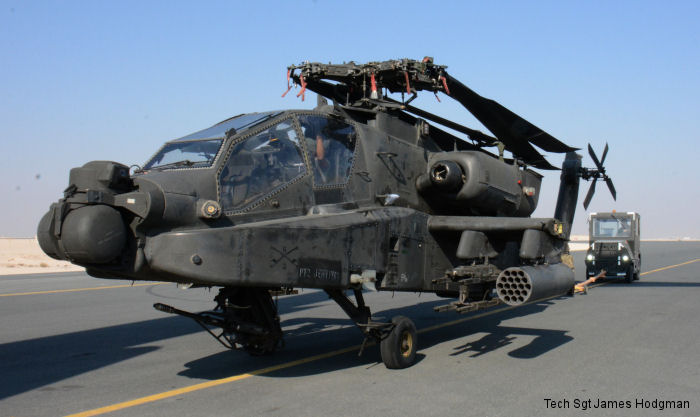 Fort Bliss Apaches set to Deploy to Europe, 19-Jan-17 : 24 AH-64 Apaches from 1-501 AVN based at Fort Bliss, Texas will join the 10th Combat Aviation Brigade in their deployment to Europe as part of Operation Atlantic Resolve.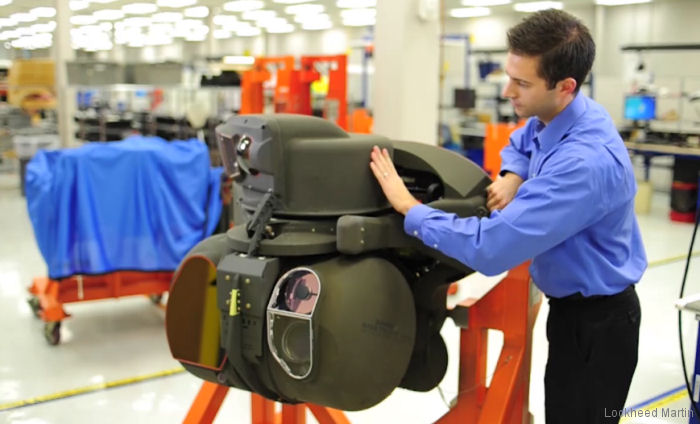 Lockheed Martin to Upgrade AH-64E Sensor, 03-Oct-16 : Lockheed Martin to upgrade the Modernized Target Acquisition Designation Sight/Pilot Night Vision Sensor (M-TADS/PNVS) on the Boeing AH-64E Apache