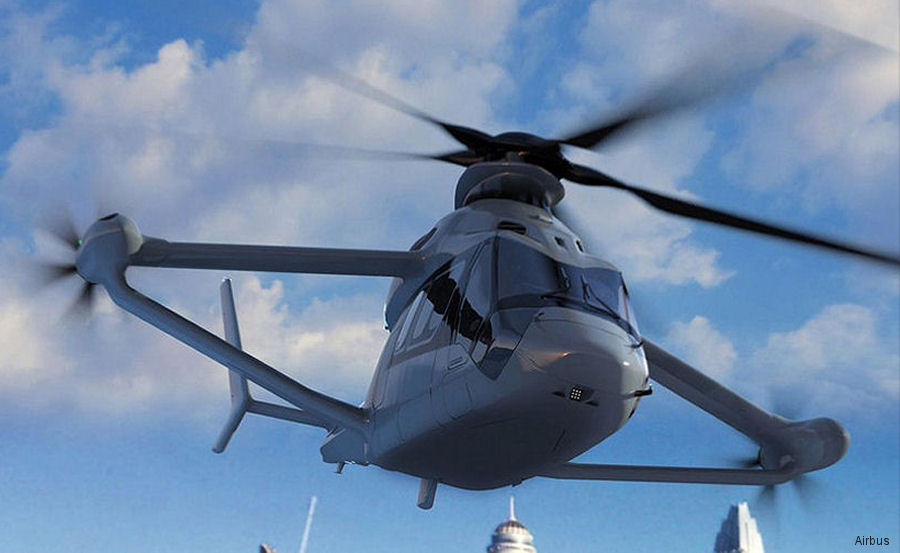 Airbus Helicopters, May 23, 2018 - By Geoff Poulton - Airbus plays a major role in Clean Sky and is leading the development of several cutting-edge technology demonstrators that will help with sound reduction and lowering CO2 and gas emissions produced by aircraft.

In the last 50 years, the aviation industry has cut fuel burn and CO2 emissions per seat / kilometre by more than 80%, NOx emissions by 90% and sound levels by 75%. Despite this impressive progress, society and the rapid growth rate in air traffic are placing increasing demands on the industry to seek further improvements.

According to the Airbus Global Market Forecast, 35,000 new aircraft will need to be built by 2036 to meet increasing demand in air travel. Air traffic is set to grow at 4.4% per year during this timeframe. The need to reduce aviation's environmental impact is considerable – but so is its commitment to doing so.

As Europe's leading aerospace company, Airbus has a major role to play. Enhancing scientific research and promoting international cooperation for sustainable development are a key part in the company's commitment to the UN Sustainability Goals.

Helping to meet these goals is the work Airbus carries out under Clean Sky, the EU's multi-billion-euro research programme to develop innovative technology for sound reduction and lowering CO2 and gas emissions produced by aircraft. Airbus plays a major role in Clean Sky and is leading the development of several cutting-edge technology demonstrators that will help increase the sustainability of flight.UltraFan: improving engine efficiency

In April 2018, Airbus announced a collaboration with Rolls-Royce to integrate the UltraFan demonstrator for flight testing, a project that will be co-funded by Clean Sky. A scalable jet engine design for widebody or single-aisle aircraft, UltraFan offers a 25% improvement in fuel efficiency over the first generation of Rolls-Royce Trent engine. Airbus will provide both nacelle hardware and engine/aircraft integration architecture and technology enablers in participation of ground and flight tests.

Airbus' longstanding expertise in powerplant integration will be crucial in enabling the UltraFan to achieve this efficiency gain, as will the company's capabilities in advanced production techniques such as additive manufacturing. The project will allow Airbus to fully integrate the engine onto the next generation of long-range aircraft, in addition to facilitating scalability for short-range aircraft.

BLADE: a new type of wing

Much has been done in recent years to reduce wing drag – and therefore reduce fuel consumption – from lengthening the wings to adding winglets. But the potential gains from this technology are reaching their limits. "That's why we have to take a more radical step forward," says Axel Flaig, Senior Vice President of Research and Technology at Airbus. "BLADE is that step."

By modifying the shape, materials and surface of the wings, BLADE (Breakthrough Laminar Aircraft Demonstrator in Europe) represents an approach never used before in commercial aviation. "With technology now mature enough to use carbon fibre reinforced plastic, we anticipate a reduction in drag by up to 50%. This would cut fuel consumption and ultimately reduce emissions," says Flaig.

BLADE is a key part of Clean Sky and Airbus heads a team of more than 20 partners on the project. The Airbus A340 Flight Lab BLADE demonstrator is the largest flight test demonstrator ever launched in Europe and has already logged more than 60 flight hours. Testing will continue into 2019, with a focus on analysing robustness. Flaig says the results could "open the door for industrialisation of this groundbreaking technology".

Racer: high-speed rotorcraft

Also in the framework of the Clean Sky research programme is the high-speed Racer (Rapid And Cost-Effective Rotorcraft) demonstrator which aims to bridge the gap between traditional helicopters and fixed-wing aircraft. Optimising the trade-off between speed, payload, and range with agility in vertical flight, Racer will approach the mission capability of fixed-wing aircraft, yet also be able to take off and land vertically.

Racer features an innovative 'box-wing' design, optimised for aerodynamic efficiency, and an 'eco mode' will be tested to demonstrate an electrically powered 'start and stop' of one engine in flight, generating fuel savings and increasing range.

The increased speed and efficiency of the Racer technology will bring added value for a wide spectrum of missions, most notably emergency medical services and search and rescue operations, as well as public services, commercial air transport and private and business aviation. Final assembly of the helicopter demonstrator is expected to start in 2019, with a first flight the following year.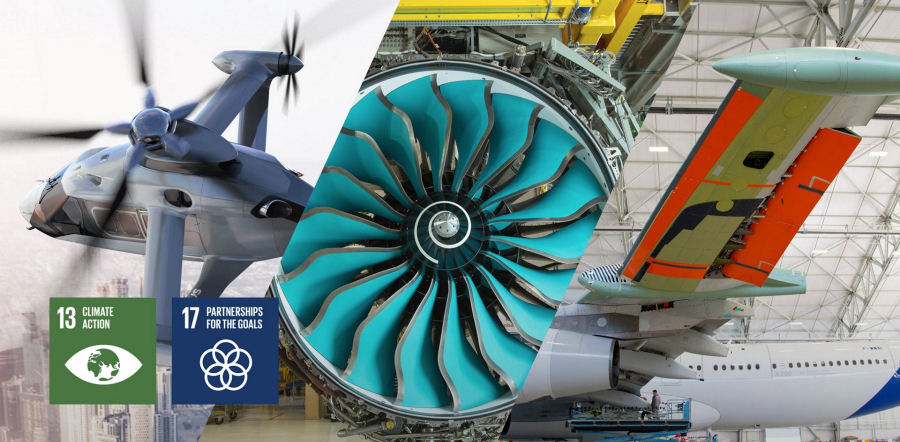 Airbus Racer
Clean Sky
European Commission