Pratt & Whitney Canada, February 28, 2018 - LAS VEGAS, NEVADA - Air Medical Group Holdings, Inc. (AMGH) has selected Pratt & Whitney Canada (P&WC) to provide a comprehensive Engine Services Agreement that will cover approximately 240 P&WC engines flown by the Dallas, Texas-based, air medical service provider, through its subsidiaries, Med-Trans Corporation, REACH Air Medical Services, AirMed International and Guardian Flight.

"AMGH has had engine maintenance agreements with P&WC for many years and this umbrella Engine Services Agreement will cover helicopter engines already maintained by P&WC in addition to a large number of turboprop engines which were previously not covered," says Fred Buttrell, Chief Executive Officer of AMGH. "We selected P&WC for this agreement because of our previous experience with it and because we wanted to establish fixed engine maintenance prices up front, reduce risks and improve the overall reliability of the fleet."

AMGH, one of the largest air medical transport providers in the U.S., provides emergency medical services (EMS) using a mix of helicopters, aircraft and ground ambulances.

"Understanding Air Medical Group Holdings' unique environment, it is important for us to deliver a comprehensive solution tailored to its mixed fleet that meets all of the company's engine maintenance needs at every lifecycle stage," says Tim Swail, Vice President, Customer Programs, P&WC. "Our focus continues to be on delivering customized solutions focused on availability for mission-readiness and cost guarantees."

In addition to Fleet Management™ Program (FMP®) coverage that encompasses AMGH's fleet of 100 PW206B engines, the new 10-year Engine Services Agreement will also provide fixed overhaul and hot section inspection costs for its fleet of 140 PT6A engines and a host of P&WCSMART programs that also offer guaranteed prices and genuine P&WC parts and labour.

P&WC will be at HAI HELI-EXPO, booth C4432. Interested operators are invited to drop by the booth to speak with a marketing or customer service representative.

About Pratt & Whitney Canada: Founded in 1928, and a global leader in aerospace, P&WC (NYSE:UTX) is shaping the future of aviation with dependable, high-technology engines. Based in Longueuil, Quebec (Canada), P&WC is a wholly owned subsidiary of United Technologies Corp. United Technologies Corp., based in Farmington, Connecticut, provides high-technology systems and services to the building and aerospace industries.

Air Medical Group Holdings

Pratt and Whitney Canada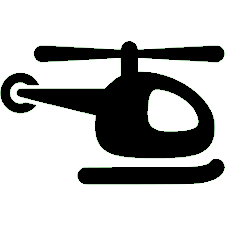 Helicopters Engines