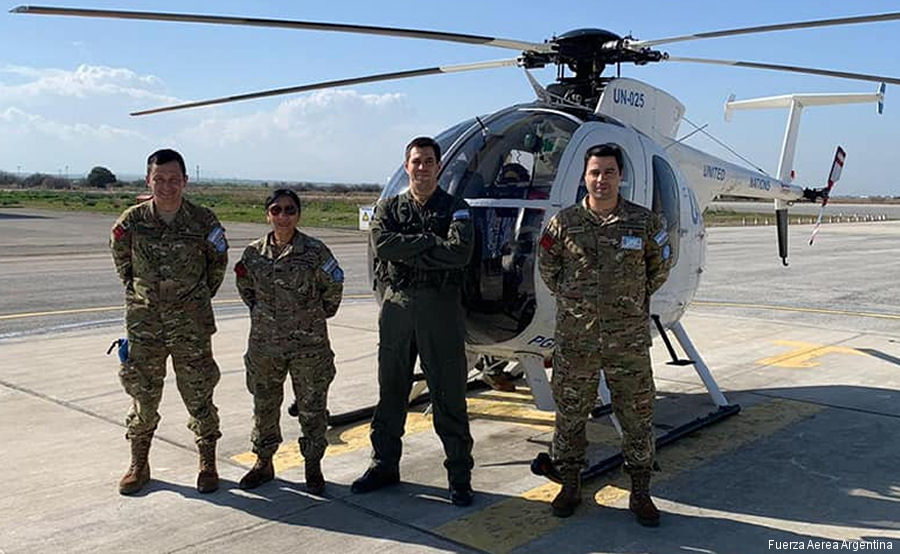 Helis, January 24, 2019 - An Argentine Air Force Hughes 500D based in Cyprus, serial UN-025, logged the 28,000 flight hours milestone for its unit after a routine patrol mission.

Argentina has two Bell 212 and two Hughes 500 deployed in Cyprus since September 1994 as part of UNFICYP, the United Nations Peacekeeping Force in Cyprus. They are based at Nicosia airport.

That year, the Argentine Air Force was selected by the United Nations to replace the British Army Air Corps helicopter squadron (AAC) and since then it has performed observation and aerial reconnaissance, MEDEVAC (sanitary evacuation), CASEVAC (emergency evacuation of wounded), replenishment missions, familiarization flights, control and liaison, transport of personnel and material and the supervision of flights unrelated to their helicopters but carried out close to the buffer zone.

Sector 1 of the buffer zone ( a de facto partition of the island in two areas separating the Republic of Cyprus in the south and the Turkish Republic of Northern Cyprus in the north ) is also responsibility of Argentina which has Army and Marine troops stationed there since 1993. This battalion-size unit also has personnel from Brazil, Chile and Paraguay embedded.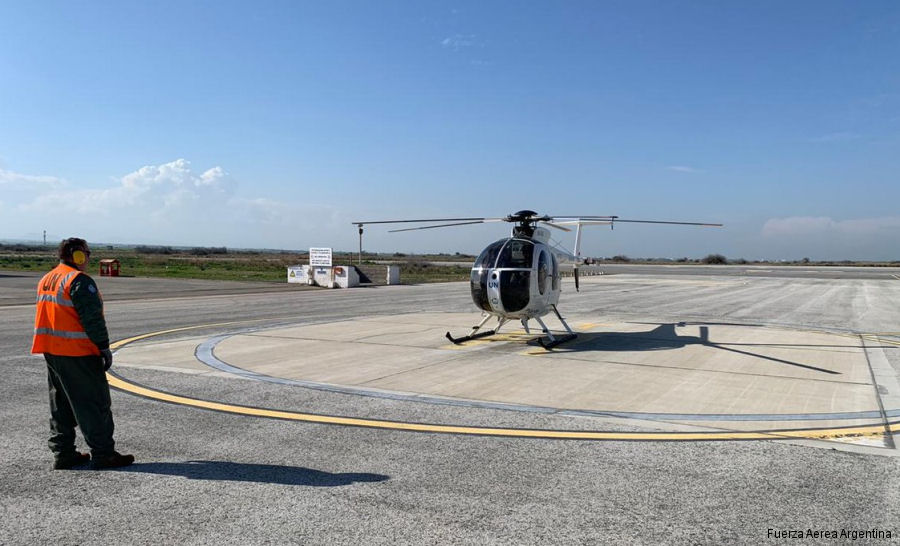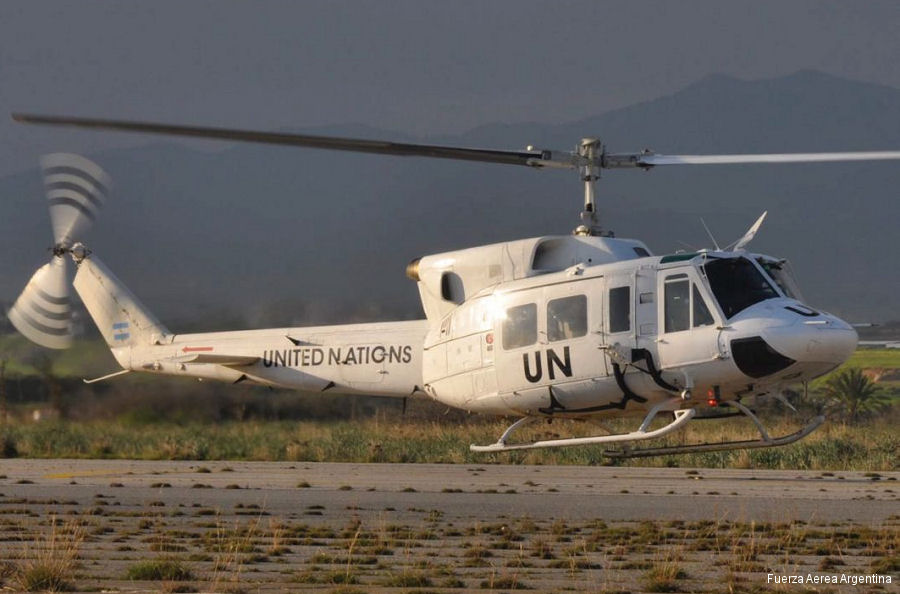 Location :

Nicosia (Lefkosia)

Chipre
Fuerza Aerea Argentina
Argentine Air Force
UNFICYP
United Nations
212 in

Fuerza Aerea Argentina
369 / 500 / H-6 in

Fuerza Aerea Argentina