Trakka received an EASA (European Aviation Safety Agency) STC data package for the installation of the A800 searchlight onto the AW139 helicopter short and long nose variants
Trakka, February 29, 2016 - Moorabbin, Aust –Trakka Systems is pleased to announce that they have received an EASA STC data package for the installation of the A800 searchlight onto the Finmeccanica Helicopters AW139 helicopter short and long nose variants.

The Certification covers the integration of the TrakkaBeam A800 searchlight, Pilot Control Interface Unit (PCIU) and Trakka Control Panel (TCP). The pilot or co-pilot can control the A800 via a new model DZUS mounted NVG compliant TCP interfaced with the existing four-way switches on the helicopter's collective control or via a pistol grip that can be operated by a crewman. The certification also includes an IR and Amber filter option and all the interfaces for slaving the TrakkaBeam A800 system to a variety of EO camera systems.

Work was carried out in conjunction with Airgreen in Italy and EASA Part 21J and 21G UK based Engineering Authority Phoenix Aerospace for the trial installation and certification. The installation comes with an EASA From 1 and utilizes the existing searchlight mount hard points for the new style mount, while integrating the PCIU into the aft avionics bay allowing for easy installation for a new or retrofit equipment. For more information please contact Trakka directly or see us at the HAI booth #12351.

About Trakka Systems: Trakka Systems is a privately held Australian aerospace company, whose primary focus is to design, manufacture, market and distribute innovative high powered DO-160-certified searchlight solutions for airborne, marine and land based operations around the world. Trakka offers a comprehensive portfolio of products, accessories, spare parts and services for civil and military operators, all major rotorcraft OEM's, completion centres, and MR&O facilities. Trakka's extensive engineering capabilities, AS9100C and FAA-PMA manufacturing facilities, and FAA/EASA 145 repair stations deliver fast time-to-market solutions with superior customer support worldwide.
AW139 in

Airgreen
EASA
European Commission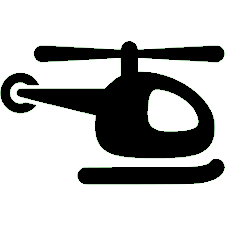 Helicopters Parts

Trakka Systems