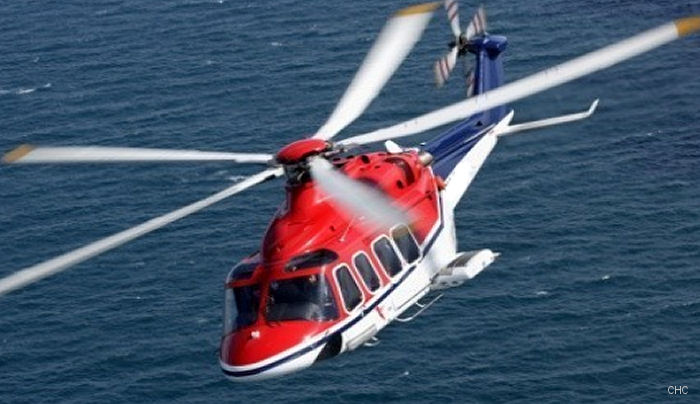 Waypoint Leasing, October 11, 2016 - Limerick, Ireland – Waypoint Leasing (Ireland) Limited, the largest independent global helicopter leasing company, today announced that it has closed a lease agreement with HNZ Group, an international provider of helicopter transportation and related support services, for one Leonardo AW139 helicopter previously operated by CHC, which will go on long-term lease in support of oil and gas operations in Asia.

Ed Washecka, Chief Executive Officer of Waypoint, said, "We are excited to be working with HNZ on this transaction and are confident this is the beginning of a long and productive partnership. This transaction marks the second AW139 aircraft we have taken back from CHC and placed with another customer, representing significant demand for the aircraft and healthy offshore activity in the region. Waypoint is well-positioned to meet this demand with our ongoing remarketing efforts of the AW139 and significant presence in the Asia Pacific region from our office in Singapore."

Don Wall, President and Chief Executive Officer of HNZ, said, "We are pleased to be working with Waypoint's team and recognize the value they bring to the fleet planning process. Waypoint possesses the market expertise, flexibility, and tailored financing solutions that will allow us to focus on our growth targets and greatly enhance our operational capabilities."

Since its inception in 2013, Waypoint has been active in supporting oil and gas, utility, firefighting and other industrial-focused helicopter operators. Waypoint's portfolio includes more than 135 aircraft for 18 customers in 28 countries with total assets in excess of $1.6 billion. Additionally, Waypoint has firm and option orders with aircraft manufacturers for more than 125 helicopters valued at more than $1.7 billion, to be delivered over the next five years.

About Waypoint: Waypoint is a global helicopter leasing company that provides operating lease and financing solutions to helicopter operators worldwide. Headquartered in Limerick, Ireland, Waypoint differentiates itself with a senior management team that has direct helicopter operating and leasing experience in key helicopter markets around the world, having leased helicopters across Africa, Asia, Australia, Europe, and North and South America. Waypoint serves a wide range of sectors including oil and gas, emergency medical service, search and rescue, firefighting and governmental support. In addition to Ireland, Waypoint has offices in London, the United States, Canada, Singapore, Brazil, South Africa, and Australia.

About HNZ: HNZ Group is an international provider of helicopter transportation and related support services with operations in Canada, New Zealand, Australia, Norway, Southeast Asia and Antarctica. The Corporation operates in excess of 115 helicopters to support offshore and onshore charter activities including offshore and onshore oil and gas, mineral exploration, military support, hydro and utilities, forest management, construction, air ambulance and search and rescue. In addition to charter services, it provides third-party repair and maintenance services and flight training, including the internationally recognized HNZ Topflight advanced training center in Penticton, British Columbia. HNZ Group is a publicly traded company on the Toronto Stock Exchange (TSX: HNZ) and is headquartered near Montreal, Canada.
AW139 in

HNZ Group
AW139 in

Waypoint Leasing
Waypoint Re-Deploy CHC AW139 in Africa and Asia