Bell Helicopter, November 11, 2016 - Helicopter Association of Canada HAC 2016, Edmonton – Bell Helicopter, a Textron Inc. company, announced today that it has received approval from Transport Canada (TCCA) for the Bell 206 Polycarbonate Windshield.

Likewise, Van Horn Aviation has received TCCA approval for the 206B Composite Main Rotor Blade. Both products are now available through Bell Helicopter's Aeronautical Accessories brand for installation on aircraft for Canadian operators.

"We are excited to make the Bell 206 Polycarbonate Windshield and the 206B Composite Main Rotor Blade available for our Canadian operators," said Jennifer Lunceford, manager of Sales. "Both products provide customers with convenient and safe mission solutions to enhance their performance capabilities. We continually look for innovative products to add to our product line that will not only add value, but will in fact improve our customers' business

Developed for the Bell 206 model, the polycarbonate windshield is impact resistant, offering superior impact performance compared to acrylic windshields. The patent-pending windshield was designed in response to the success of the Bell 407 Polycarbonate Windshield and offers multiple safety benefits. The windshield deflects objects away from the cockpit and significantly decreases the likelihood of objects breaching the windshield upon impact. The Bell 206 Polycarbonate Windshield is additionally available for installation on customer aircraft in countries beyond the U.S. and Canada.

"The polycarbonate windshield is truly a safety enhancement for our customers. It was developed in response to our customers requesting a design to increase the reliability, safety and performance of their aircraft," said Lunceford

The 206B Main Rotor Blade's composite material is molded to precise airfoil specifications for increased aerodynamic efficiency, strength and stiffness. With more than three times the life-limit compared to conventional metal blades, the blades provide corrosion protection, easier repairs and decreased operating cost including overhauls.

"Van Horn Aviation is proud to offer our latest innovative product in composite rotor blades for Bell 206 owners in Canada," said Dean Rosenlof, President for Van Horn Aviation. "We are equally proud to continue to work with Bell Helicopter's Aeronautical Accessories brand in reaching the global market."

Bell Helicopter's Aeronautical Accessories brand includes rotorcraft parts and accessories for multiple makes and models of aircraft distributed throughout the globe. Serving the rotorcraft industry for more than 35 years, the company's parts and accessories are designed with specific customer input to ensure the most desired and consistently reliable outcomes are achieved. With a focus on quality, customers know that the performance of Aeronautical Accessories' brand products sets the standard for accomplishing their missions.

About the Aeronautical Accessories Brand: Aeronautical Accessories is a Bell Helicopter brand dedicated to offering advanced helicopter parts and accessories for all rotorcraft makes and models direct and through Bell Helicopter's worldwide network. The brand currently offers more that 4,000 unique part numbers and 1200 supplemental type certificates (STCs).
Bell 206

Bell Helicopter Canada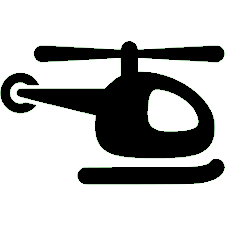 Helicopters Windows
New Bell 206 Polycarbonate Windshield
VHA

Van Horn Aviation

State of Arizona


TCCA

Transport Canada's Civil Aviation
Government of Canada