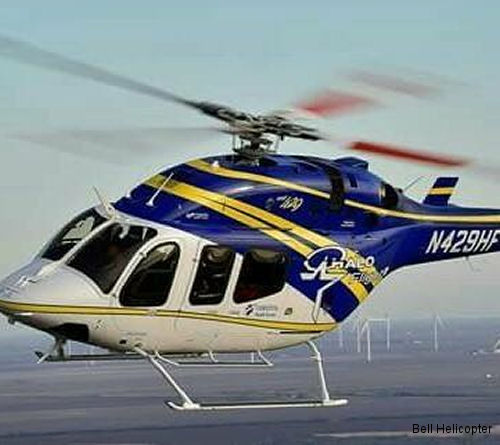 Bell Helicopter, July 20, 2016 - ALEA Expo, Savannah, GA - Bell Helicopter, a Textron Inc. company announced today that HALO-Flight, a helicopter emergency medical service (EMS) in Texas, has signed their Bell 429 for the Customer Advantage Plan (CAP) – the second U.S. based EMS customer to sign for the new service solution.

Bell Helicopter's Customer Advantage Plans provide customers with comprehensive coverage solutions for their daily operations. The plans offer a fixed cost per flight hour service option that protects customers' budgets and their aircraft and increases aircraft availability at rates competitive to published direct maintenance costs. HALO -Flight has signed for the premier plan, one of the two plans offering increased value through predictable operational budgeting, flexibility to changing mission demands and enhanced financial benefits.

"We are delighted to provide HALO-Flight with a simple and reliable service solution for their aircraft," said Glenn Isbell, executive vice president, Customer Support and Services for Bell Helicopter. "We continue to work hard to provide the most value, responsiveness and cost competiveness for our customers."

"Bell Helicopter's Customer Advantage Plans provide a straight-forward service offering and we are excited to take advantage of the solution for our aircraft," said Tom Klassen, executive director for HALO-Flight. "CAP provides peace-of-mind knowing exactly what our costs are per hour and will help keep us in the air, saving the lives of those in need."

Established in 1987, HALO-Flight is a nonprofit charitable organization providing the fastest and safest emergency air transportation and medical care for residents and visitors of south Texas. Based out of Corpus Christie, the organization has transported thousands of critically ill and injured patients since its inception. HALO-Flight serves a 26-county area in South Texas covering 28,000 square miles with a population of over one million.

Bell Helicopter provides its customers with local support in every corner of the world and has the largest support network in the industry with more than 100 Authorized Customer Service Facilities in 34 countries. Ranked number one in customer support for 22 consecutive years by Professional Pilot magazine, Bell Helicopter is committed to having resources where customers operate to speed up delivery of service and support, and gives customers access to service professionals that are easy to reach, know the operating environment and understand their needs.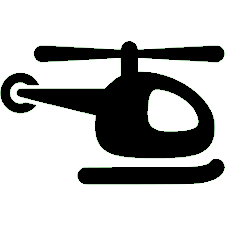 Aircraft mentioned in this article :
429 N429HF ( State of Texas )




HALO-Flight Inc
State of Texas

Bell Helicopter
Bell Helicopter Customer Advantage Plans
Hawaii's Paradise Helicopters Joins Bell CAP
Bell Helicopter's Customer Support Moves Into 2017