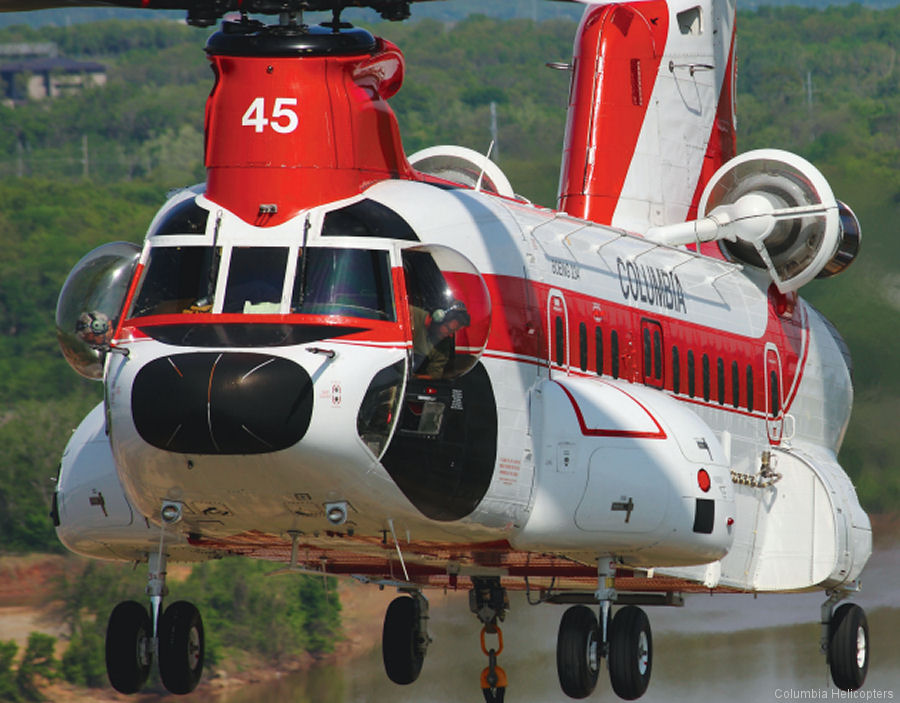 Bristow, November 11, 2018 - HOUSTON - Bristow Group Inc, the leading provider of global industrial aviation services, announced today that it has signed a definitive agreement to combine with privately-held Columbia Helicopters, Inc. for $560 million.

Columbia will be designated as an unrestricted subsidiary under the Columbia name and air operating certificate (AOC).

Bristow expects the complementary transaction to strengthen the company's operational and consolidated financial profile by delivering adjusted EBITDA and cash flow accretion; reducing consolidated net leverage; diversifying the combined company's fleet and customer base; expanding its addressable market, especially in the U.S. government sector; and producing significant incremental revenue opportunities.

Founded in 1957 by Wes Lematta and headquartered in Aurora, Oregon, Columbia is the leader in heavy-lift helicopter operations and trusted expert in maintenance, repair and overhaul services, with global operations servicing end-markets that include defense, firefighting, onshore oil and gas, infrastructure and forestry. For the twelve months ended September 30, 2018, Columbia recorded revenues of approximately $281 million and adjusted EBITDA of approximately $117 million1,2. Columbia's fleet of operating helicopters is comprised of 21 high return tandem rotor Vertol 107 and Chinook CH-234 / CH-47D; with additional non-operational airframes available for deployment with minimal capital expenditure. Columbia also has full MRO and certification capabilities.

Compelling Strategic and Financial Rationale:

- Will create a global diversified industrial aviation solutions company focused on safe aviation: Together, the companies will have 304 operating aircraft and an enhanced platform to provide comprehensive aviation mission services to its expanded client base. Bristow's customer base will be significantly more diverse geographically and by end-market, with contributions from the oil and gas industry reduced to 58% of pro forma revenue for the trailing twelve-month period.

- Strengthens operational and financial profile of combined company with adjusted EBITDA and cash flow accretion for deleveraging: Columbia generates significant contracted revenue streams from the U.S. government and the transaction is expected to more than double the combined annual adjusted EBITDA on a consolidated basis. Prior to synergies, Columbia is expected to generate $125 million to $130 million of adjusted EBITDA for the twelve-month period ending March 30, 2019 and $100 million to $105 million of adjusted EBITDA less capital expenditures, which are primarily related to heavy aircraft maintenance capex. Bristow believes it will be able to utilize its existing net operating losses to optimize the combined company tax position. The combined company expects to achieve annual cost savings, including utilizing Columbia's MRO capabilities to reduce Bristow's maintenance expenses.

- Highly complementary businesses drive meaningful revenue growth opportunities: The Company expects significant opportunity to leverage its global network of AOCs to bring Columbia's capabilities to more global markets and expand Columbia's addressable market to include additional infrastructure and firefighting customers. In addition, the Company expects to capitalize on Columbia's strong past performance with the U.S. government and Cargo Airlift Review Board (CARB) certification to utilize Bristow's available aircraft in U.S. government work. Columbia's relationships and reputation in government end-markets and Bristow's fleet and capabilities position the combined company to be competitive on contract opportunities currently not available to either standalone entity.

Quotes

Jonathan E. Baliff, CEO of Bristow, commented, "We share a long-standing, proven commitment to safety and Columbia's specialized heavy-lift capabilities are highly complementary to Bristow's offshore capabilities. We therefore see significant opportunity to leverage the combined company's fleet, MRO capabilities and certificates to expand our addressable market opportunities globally. Just as importantly, we believe we will be able to utilize our U.K. SAR expertise to build our combined business in the growing U.S. government and industrial end-markets, where Columbia has deep experience."

Thomas N. Amonett, the Vice-Chairman of the Board of Directors and Interim President of Bristow, stated, "The acquisition of Columbia will bring together two premier helicopter companies with a shared commitment to deliver safe lift for our customers. We look forward to the opportunities ahead, as we continue to execute our long-term strategy to diversify our business, expand our addressable market and strengthen our overall financial profile."

Steve Bandy, President and Chief Executive Officer of Columbia, added, "Like Bristow, we have built our business through a commitment to operational excellence that fosters long-term relationships with customers and employees. Together with Bristow, we will have an incredible platform to serve our global customer base. On behalf of everyone at Columbia, we are looking forward to partnering with Bristow to redefine the industrial aviation industry."

Thomas C. Knudson, Chairman of Bristow, stated, "We have a deep respect for Wes Lematta, one of the foremost pioneers in the industry, and have long admired Columbia's entrepreneurial spirit. Steve and I both have deep aviation and piloting expertise, and we are aligned on our approach to leveraging Bristow and Columbia's combined strengths to build our leadership position in the growing market for aviation services."

Transaction Details:

Under the terms of the agreement, Bristow will acquire 100% of the equity interests of Columbia for $560 million from the Lematta family and current management. For the twelve months ended September 30, 2018, Columbia recorded revenue of approximately $281 million and adjusted EBITDA of approximately $117 million1,2 resulting in a transaction multiple of 4.8x adjusted EBITDA, excluding the impact of estimated operational and cost synergies. Columbia will be designated as an unrestricted subsidiary and will be fully consolidated on the Bristow financial statements upon transaction close. Jonathan Baliff will serve on the Columbia Board of Directors as a representative of Bristow upon close of the transaction.

1 A full reconciliation of non-GAAP financial measures is included at the end of this news release.
2 Historical metrics normalized for the 2017 divestiture of Helifor business line.

The transaction will be funded through a combination of debt, convertible debt, newly issued common shares to the Lematta family and existing Columbia management and cash from Bristow's balance sheet. Bristow has secured fully-committed debt and convertible debt financing for the transaction. The Lematta family and existing Columbia management, which is committed to leading the Columbia operating subsidiary, will roll over $77 million of their current ownership (including ownership in certain equity awards) into Bristow common stock, up to a maximum of approximately 7.1 million shares. Bristow remains focused on deleveraging and maintaining a strong liquidity position.

The transaction is expected to close prior to December 31, 2018 and is subject to customary closing conditions including the expiration or termination of the applicable waiting period under the Hart-Scott-Rodino Act, the satisfaction of certain additional conditions relating to regulatory matters, the receipt of certain designated consents, and other customary closing conditions.

Bristow will remain headquartered in Houston, Texas. Columbia will remain headquartered in Aurora, Oregon.

Advisors

Jefferies LLC is serving as exclusive financial advisor to Bristow. Wachtell, Lipton, Rosen & Katz and King & Spalding are serving as legal counsel to Bristow, and Baker Botts is serving as financing counsel to Bristow. Greenhill & Co., LLC is serving as exclusive financial advisor to Columbia. Tonkon Torp LLP is providing legal counsel to Columbia. Jefferies Finance LLC is providing committed debt financing and Jefferies LLC served as sole placement agent arranging the committed convertible financing.


About Bristow Group: Bristow Group Inc (NYSE: BRS) is the leading global industrial aviation services provider offering helicopter transportation, search and rescue (SAR) and aircraft support services, including maintenance, to government and civil organizations worldwide. Bristow has major transportation operations in the North Sea, Nigeria and the U.S. Gulf of Mexico, and in most of the other major offshore oil and gas producing regions of the world, including Australia, Brazil, Canada, Russia and Trinidad. Bristow provides SAR services to the private sector worldwide and to the public sector for all of the U.K. on behalf of the Maritime and Coastguard Agency.

About Columbia Helicopters: Columbia Helicopters is the global leader in heavy-lift helicopter operations and trusted expert in maintenance, repair and overhaul services. The company owns, operates and maintains a fleet of Columbia Model 107-II Vertol, Columbia Model 234 Chinook, and Columbia Model CH-47D Chinook helicopters. These aircraft are operated around the world, providing passenger and cargo services to customers and in various end-markets.

In addition, Columbia Helicopters supports commercial and government operators with a comprehensive range of responsive life-cycle support and MRO services, from tip to tail, in the hangar or in the field maintenance. Columbia Helicopters holds the Type and Production Certificate for the Columbia Model 234 Chinook and Type Certificate for Columbia Model 107-II Vertol. Columbia Helicopters also holds a Restricted Category Type Certificate for the Columbia Model CH-47D Chinook. Columbia Helicopters is a factory-authorized service center for the Honeywell T55-714, a NAVAIR-approved MRO facility, and also provides total logistics support for the GE T58 and CT58 engines.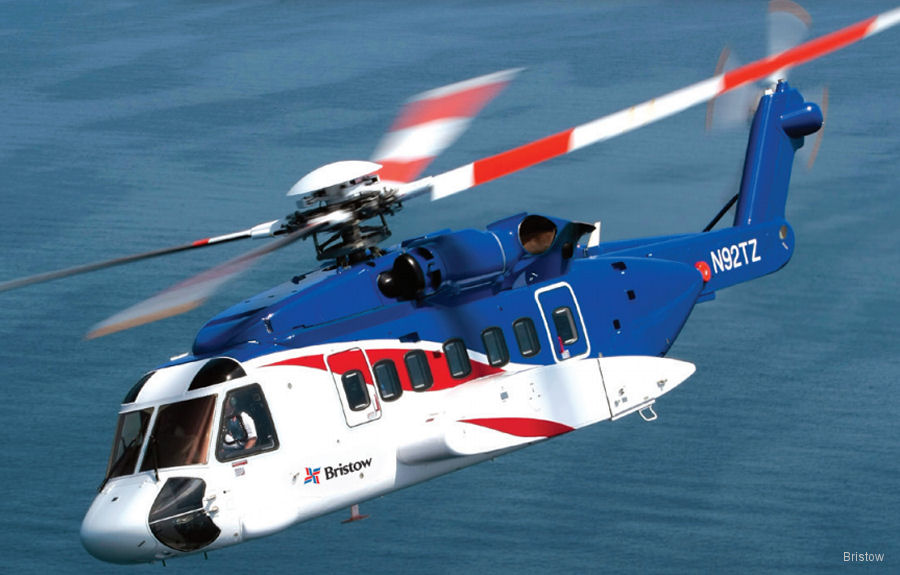 Columbia Helicopters

Bristow US

Bristow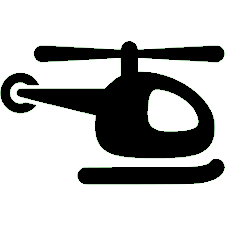 Helicopters Markets & Finance
Bristow and Columbia Terminate Acquisition