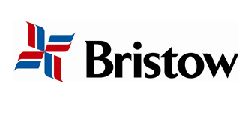 Formed as Air Whaling by ex-Fleet Air Arm helicopter pilot and former Chief Helicopter Test Pilot of Westland Aircraft Ltd,
Alan Bristow
. Bristow Helicopters was formed from the team and assets of Air Whaling in 1955. Started in whaling from the air, then geological exploration in the Persian Gulf and Bolivia and has grown into servicing operations for North Sea oil and gas platforms. Joint venture military advanced training was set up and awarded work for the
Royal Navy
in 1961 and the
Army Air Corps
in 1963.

The helicopters operated by Bristow on behalf of the UK Maritime and Coastguard Agency (MCA), can be found listed under
HM Coastguard
. Operated contract Search and Rescue services for the UK Department for Transport between 1983 and 2007 from
Sumburgh
,
Stornoway
,
Lee-on-Solent
and
Portland
. Has been awarded the Gap SAR Helicopter Service with Sikorsky S-92A from Sumburgh since 1 Jun 2013 and from Stornoway since 1 Jul 2013. Bristow has now been awarded the
full SAR contract
, until 31 Mar 2026. 10 S-92 (250nm range) and 10 AW189 (200 nm range) airframes will provide the full service with an extra 1 of each model held in reserve. The 11 AW189s were ordered on 18 Jul 2013 and the first was delivered in Nov 2014.

Northern North Sea services operate from
Aberdeen
, Scatsta and Stavanger. Southern North Sea services operate from Great Yarmouth and
Den Helder
with its support organisation based at
Redhill
.