Contract for 3 S-61N (
G-BCLD
,
G-BFMY
and
G-BBHM
) to operate initially from RAF Stanley and subsequently, RAF Mount Pleasant in support of the British Garrison on the islands. Follow on contract award by
UK MoD
to
BIH
from 1 Jul 1998.

News of Bristow (Falklands)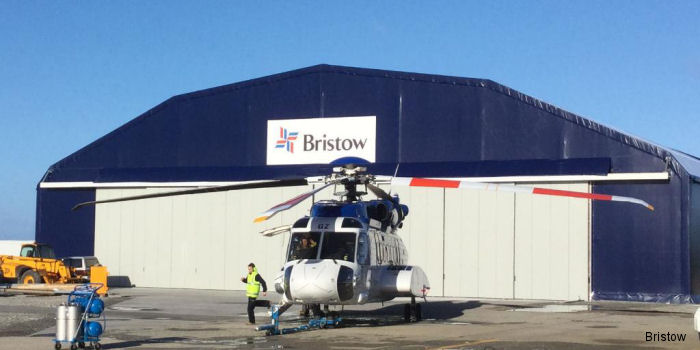 Bristow New Hangar at Stanley Airport, 15-Oct-15 : Bristow added a new hangar and modular offices at Stanley Airport in the Falkland Islands capable to house three Sikorsky S-92 helicopters.
Bristow (Falklands) List of helicopters

Help Us
C/N
Version
Built
In this Org
In other Org
92-0124
s-92a
2010
G-CIHP : ferry to Port Stanley, Falklands to cover SAR duties

N2195Z : Sikorsky 2010
C-GKKN : Cougar Helicopters Jun10-Oct14
LN-ONY : Bristow Norway from Aug16
: asg Rescue pictured (pic2) at Hammerfest Airport
: Bristow Rescue at Stavanger

92-0228
s-92a
2013
G-IACG : ferry to Stanley Airport, Falklands

N228V : Sikorsky 2013, to G-IACG
LN-ONM : Bristow Norway from Aug16
: Bristow SAR Rescue