Satellite and aerial maps of RAF Mount Pleasant with nearby locations
Toggle Map
1984 to present

51° 49' 19'' S - 58° 26' 46'' W
25nm WSW of Stanley
ICAO: EGYP
IATA: MPN
Elevation: 233 feet
RAF Mount Pleasant in the Falkland Islands is a purpose-built airfield for the
RAF
. During the 1982 war, Port Stanley airport (
SFAL
) was damaged and subsequently repaired. The RAF had used a small base at Port Stanley, but following a British government review of the Islands' defences, it was clear that a larger base was needed.

A site on East Falkand south of Pleasant Peak, on the road between Darwin and Fitzroy, 30 miles WSW of Port Stanley was chosen. After intensive work by contractors, the first aircraft landed in 1984 and on its completion in 1985, RAF Mount Pleasant was opened by His Royal Highness, the Duke of York.

The RAF moved from Port Stanley and the flying element of the base hosts the Tornado F.3s of 1435 Flight the transport and tanker aircraft of 1312 Flight, together with 78 Squadron's heavy lift Chinook HC.2s and the Combat SAR and Utility Sea King HAR.3s.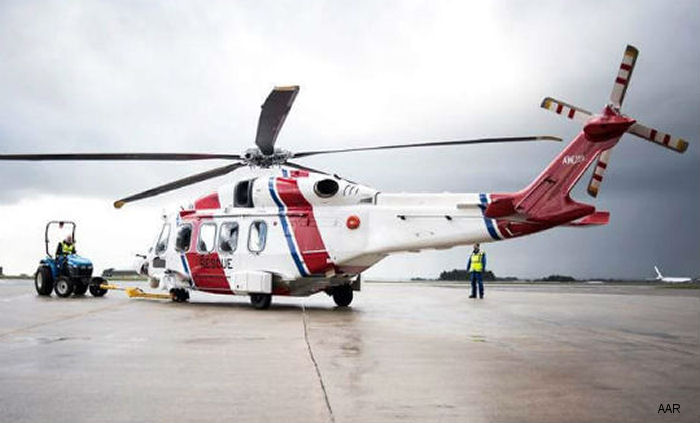 AW189 Starts SAR for UK MoD in South Atlantic, 01-Apr-16 : AW189 and S-61N from AAR, BIH and Air Rescue Systems (ARS) commenced Search and Rescue (SAR) and Support Helicopter (SH) services to the British Forces South Atlantic Islands (BFSAI) operations.