Aviation Specialties Unlimited, March 03, 2015 - United States, Boise, Idaho based Aviation Specialties Unlimited Inc., (ASU) announced today, from the Helicopter International Association (HAI) HELI-EXPO Convention in Orlando, Florida, that the company along with Vienna, Austria based Helikopter Air Transportation GmbH (HeliAir) obtained EASA Supplemental Type Certificate (STC) approval on the civilian Airbus EC135 series.

"One of the many strengths of ASU is the number of STCs we obtain in order to better serve customers globally," said President Jim Winkel."In Europe, operators utilize twin engine aircraft and the EC135 seriesare widely used.

This EASA STC allows operators the ability to modify existing aircraft cockpits for night vision compatibility. ASU not only continues to innovate with new product developments, but we also continue to utilize resources to obtain STCs to meet the needs of our customers."

Last fall ASU and HeliAir announced their formal partnership in Europe.

"It is important for ASU and HeliAir to have an EASA STC for the NVIS retrofit for the EC135. With this STC we have the latest technology available regarding Night Vision Operation," added HeliAir CEO ReinhardKraxner.

ASU now has 25 STCs covering 65makes and models of aircraft (rotary and fixed wing) around the world including STCs from the Federal Aviation Administration, EASA, Transport Canada, and Brazil. A complete list of ASU STCs can be found at www.asu-nvg.com/services/nvis_modifications/.

About ASU: Aviation Specialties Unlimited (ASU) was established in 1995 to meet the growing demand for aviation night vision systems. Since that time, the company has earned a reputation as a leading innovator in aviation night vision imaging system design, manufacturing, installation, certification, sales, training and service. ASU continues to invest in the development of innovative products and solutions. In 2014, ASU expanded its corporate headquarters and staff to better serve customers around the world who operate in the air, on land, and by sea.

About HeliAir: Helikopter Air Transport GmbH is an aviation company specialized in helicopter maintenance, repair, overhaul and lease out with focus on EC135. Helikopter Air Transport GmbH is the main provider for HEMS operators in Austria and Hungary for maintenance, support, engineering and POA/DOA activities. The design and the production organization approval develop individual solutions for STC to meet the operational requirements especially for emergency medical service operators. Additionally the company has an air operator certificate with its own continuous airworthiness management organization and the privilege for issuing ARC and recommendations. Today the Austrian company offers a complete portfolio within Europe regarding maintenance, repair, overhaul and design for customer tailored solutions.
EC135 in

HeliAir
EASA
European Commission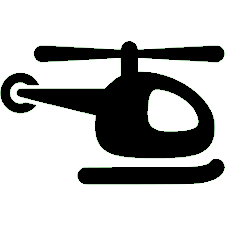 Helicopters Avionics
ASU

Aviation Specialties Unlimited
State of Idaho
Bristow S-92 NVG Operations in Gulf of Mexico