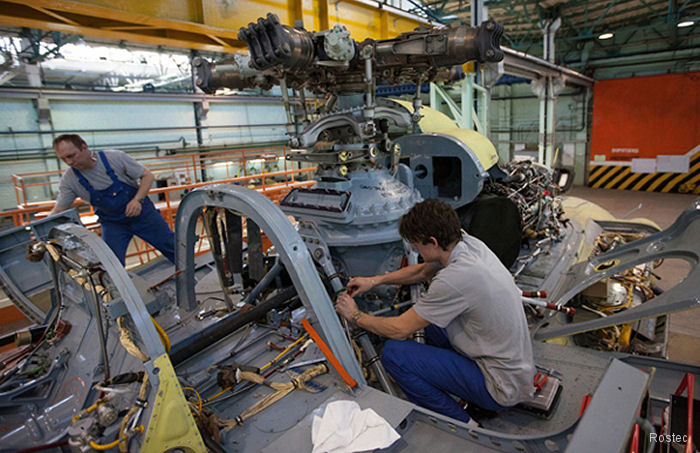 Russian Helicopters, March 02, 2017 - A delegation of aeronautical engineers from India have gone to Novosibirsk for a special training, where they are studying the repair of Mi17-1V helicopters, Russian Helicopters said in a press release.

The engineers are being trained at the Novosibirsk Aircraft Repair Plant, which is owned by Russian Helicopters.

Currently, the plant is carrying out repairs on a batch of five Mi-17-1V helicopters that are owned by India. The repairs are expected to be completed in June 2017.

The Novosibirsk Aircraft Repair Plant will repair 30 Indian Mi-17-1V helicopters by mid-2018.

India is using a range of Mil Mi-17 helicopters, produced by the company. The country also signed a joint venture agreement on Ka-226T helicopters manufacture with Russia in October 2016.

Russian Helicopters, a Rostec holding, is the sole developer and manufacturer of helicopters in Russia, and is also one of just a few companies in the world possessing the ability to design, manufacture, test, and maintain modern civilian and military helicopters. The company is expanding its presence in the rapidly expanding markets of India, China, countries in Central and South America, Western Asia, and Africa.
Mi-8/17 Hip (3rd Gen) in

Russian Helicopters
Mi-8/17 Hip (2nd Gen) in

Bharatiya Vayu Sena
NARP

Novosibirsk Aircraft Repair Plant
Russian Helicopters